For the most part, we live in the "The Books Were Better" camp. As our favorite titles are made into movies, they get more fans, and what's not to love about that?
We've got tons of books that were made into movies, and if you like the movie you'll love the book!
DIVERGENT by Veronica Roth
HUNGAR GAMES by Suzanne Collins
MAZE RUNNER by James Dashner
HOW I LIVE NOW by Meg Rosoff
IF I STAY by Gayle Forman
THE FAULT IN OUR STARS by John Green
SPEAK by Laurie Halse Anderson
THE HELP by Kate Stockett
THE PERKS OF BEING A WALLFLOWER by Stephen Chbosky
THE TIME TRAVELLER'S WIFE by Audrey Niffenegger
CITY OF BONES by Cassandra Clare
THE BOOK THIEF by Markus Zusak
THE NOTEBOOK by Nicholas Sparks
THE DA VINCI CODE by Dan Brown
WARM BODIES by Isaac Marion
THE GIRL WITH THE DRAGON TATTOO by Stieg Larsson
THE GREAT GATSBY by F. Scott Fitzgerald
GONE GIRL by Gillian Flynn
CORALINE by Neil Gaiman
STARDUST by Neil Gaiman
FIGHT CLUB by Chuck Palahnuik
THE GIVER by Lois Lowry
SILVER LININGS PLAYBOOK by Matthew Quick
I AM NUMBER FOUR by Pittacus Lore
THE SHINING by Stephen King
Upcoming Books Made Movies
PAPER TOWNS by John Green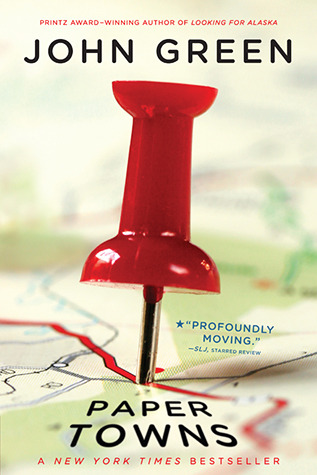 Who is the real Margo?
Quentin Jacobsen has spent a lifetime loving the magnificently adventurous Margo Roth Spiegelman from afar. So when she cracks open a window and climbs into his life—dressed like a ninja and summoning him for an ingenious campaign of revenge—he follows. After their all-nighter ends, and a new day breaks, Q arrives at school to discover that Margo, always an enigma, has now become a mystery. But Q soon learns that there are clues—and they're for him. Urged down a disconnected path, the closer he gets, the less Q sees the girl he thought he knew…
FANTASTIC BEASTS & WHERE TO FIND THEM by J.K. Rowling
A copy of Fantastic Beasts and Where to Find Them resides on almost every wizarding household in the country. Now, for a limited period only, Muggles too have the chance to discover where the Quintaped lives, what the Puffskein eats, and why it is best not to leave milk out for a Knarl.
Proceeds from the sale of this book will go to improving and saving the lives of children around the world, which means that the dollars and Galleons you exchange for it will do magic beyond the powers of any wizard. If you feel that this is insufficient reason to part with your money, I can only hope most sincerely that passing wizards feel more charitable if they ever see you being attacked by a Manticore.
-Albus Dumbledore
THE BEST OF ME by Nicholas Sparks
THE BEST OF ME is the heart-rending story of two small-town former high school sweethearts from opposite sides of the tracks. Now middle-aged, they've taken wildly divergent paths, but neither has lived the life they imagined . . . and neither can forget the passionate first love that forever altered their world. When they are both called back to their hometown for the funeral of the mentor who once gave them shelter, they will be forced to confront the choices each has made, and ask whether love can truly rewrite the past.
WILD: FROM LOST TO FOUND ON THE PACIFIC COAST TRAIL by Cheryl Strayed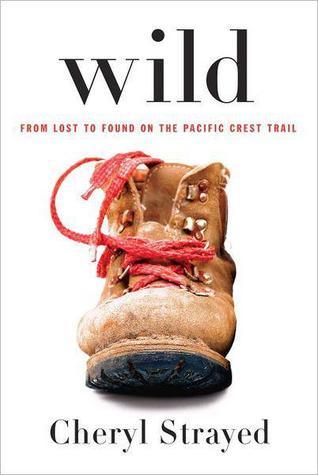 A powerful, blazingly honest memoir: the story of an eleven-hundred-mile solo hike that broke down a young woman reeling from catastrophe—and built her back up again.
At twenty-two, Cheryl Strayed thought she had lost everything. In the wake of her mother's death, her family scattered and her own marriage was soon destroyed. Four years later, with nothing more to lose, she made the most impulsive decision of her life: to hike the Pacific Crest Trail from the Mojave Desert through California and Oregon to Washington State—and to do it alone. She had no experience as a long-distance hiker, and the trail was little more than "an idea, vague and outlandish and full of promise." But it was a promise of piecing back together a life that had come undone.
Strayed faces down rattlesnakes and black bears, intense heat and record snowfalls, and both the beauty and loneliness of the trail. Told with great suspense and style, sparkling with warmth and humor, Wild vividly captures the terrors and pleasures of one young woman forging ahead against all odds on a journey that maddened, strengthened, and ultimately healed her.
THE 5TH WAVE by Rick Yancey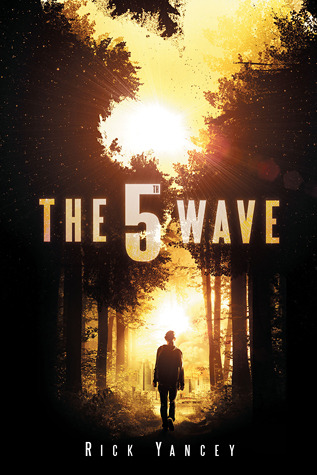 After the 1st wave, only darkness remains. After the 2nd, only the lucky escape. And after the 3rd, only the unlucky survive. After the 4th wave, only one rule applies: trust no one.
Now, it's the dawn of the 5th wave, and on a lonely stretch of highway, Cassie runs from Them. The beings who only look human, who roam the countryside killing anyone they see. Who have scattered Earth's last survivors. To stay alone is to stay alive, Cassie believes, until she meets Evan Walker.
Beguiling and mysterious, Evan Walker may be Cassie's only hope for rescuing her brother—or even saving herself. But Cassie must choose: between trust and despair, between defiance and surrender, between life and death. To give up or to get up.
LEGEND by Marie Lu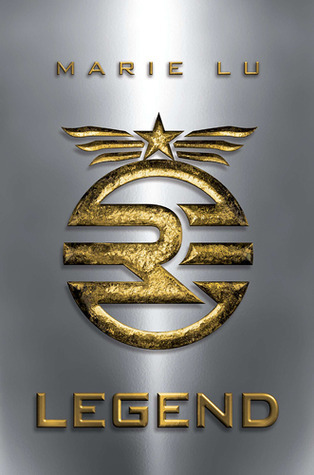 What was once the western United States is now home to the Republic, a nation perpetually at war with its neighbors. Born into an elite family in one of the Republic's wealthiest districts, fifteen-year-old June is a prodigy being groomed for success in the Republic's highest military circles. Born into the slums, fifteen-year-old Day is the country's most wanted criminal. But his motives may not be as malicious as they seem.
From very different worlds, June and Day have no reason to cross paths – until the day June's brother, Metias, is murdered and Day becomes the prime suspect. Caught in the ultimate game of cat and mouse, Day is in a race for his family's survival, while June seeks to avenge Metias's death. But in a shocking turn of events, the two uncover the truth of what has really brought them together, and the sinister lengths their country will go to keep its secrets.
FALLEN by Lauren Kate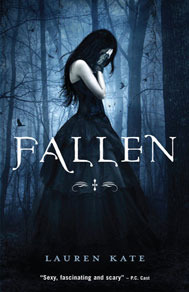 What if the person you were meant to be with could never be yours?
17-year-old Lucinda falls in love with a gorgeous, intelligent boy, Daniel, at her new school, the grim, foreboding Sword & Cross . . . only to find out that Daniel is a fallen angel, and that they have spent lifetimes finding and losing one another as good & evil forces plot to keep them apart.
Get ready to fall . . .
TIGER'S CURSE by Colleen Houck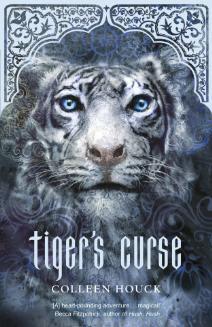 Passion. Fate. Loyalty.
Would you risk it all to change your destiny?
The last thing Kelsey Hayes thought she'd be doing this summer was trying to break a 300-year old Indian curse. With a mysterious white tiger named Ren. Halfway around the world.
But that's exactly what happened.
Face-to-face with dark forces, spellbinding magic, and mystical worlds where nothing is what it seems, Kelsey risks everything to piece together an ancient prophecy that could break the curse forever.
Tiger's Curse is the exciting first volume in an epic fantasy-romance that will leave you breathless and yearning for more.