Time for more Hidden Gems! We're featuring science fiction this week. Video games, outer space, parallel universes–they're all in this list!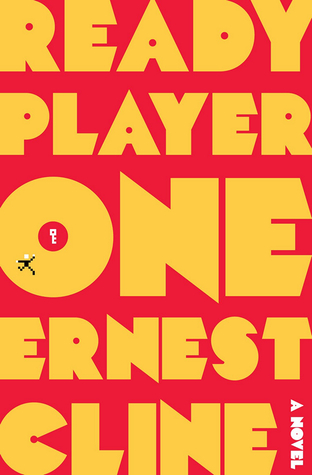 It's the year 2044, and the real world is an ugly place.
Like most of humanity, Wade Watts escapes his grim surroundings by spending his waking hours jacked into the OASIS, a sprawling virtual utopia that lets you be anything you want to be, a place where you can live and play and fall in love on any of ten thousand planets.
And like most of humanity, Wade dreams of being the one to discover the ultimate lottery ticket that lies concealed within this virtual world. For somewhere inside this giant networked playground, OASIS creator James Halliday has hidden a series of fiendish puzzles that will yield massive fortune — and remarkable power — to whoever can unlock them.
For years, millions have struggled fruitlessly to attain this prize, knowing only that Halliday's riddles are based in the pop culture he loved — that of the late twentieth century. And for years, millions have found in this quest another means of escape, retreating into happy, obsessive study of Halliday's icons. Like many of his contemporaries, Wade is as comfortable debating the finer points of John Hughes's oeuvre, playing Pac-Man, or reciting Devo lyrics as he is scrounging power to run his OASIS rig.
And then Wade stumbles upon the first puzzle.
Suddenly the whole world is watching, and thousands of competitors join the hunt — among them certain powerful players who are willing to commit very real murder to beat Wade to this prize. Now the only way for Wade to survive and preserve everything he knows is to win. But to do so, he may have to leave behind his oh-so-perfect virtual existence and face up to life — and love — in the real world he's always been so desperate to escape.
A world at stake.
A quest for the ultimate prize.
Are you ready?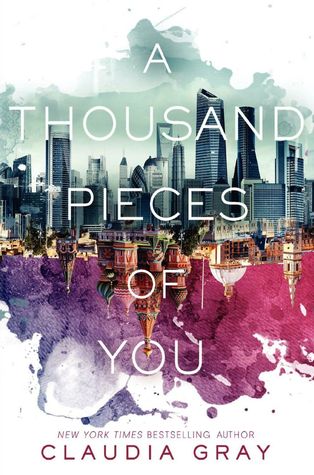 Marguerite Caine's physicist parents are known for their radical scientific achievements. Their most astonishing invention: the Firebird, which allows users to jump into parallel universes, some vastly altered from our own. But when Marguerite's father is murdered, the killer—her parent's handsome and enigmatic assistant Paul—escapes into another dimension before the law can touch him.
Marguerite can't let the man who destroyed her family go free, and she races after Paul through different universes, where their lives entangle in increasingly familiar ways. With each encounter she begins to question Paul's guilt—and her own heart. Soon she discovers the truth behind her father's death is more sinister than she ever could have imagined.
A Thousand Pieces of You explores a reality where we witness the countless other lives we might lead in an amazingly intricate multiverse, and ask whether, amid infinite possibilities, one love can endure.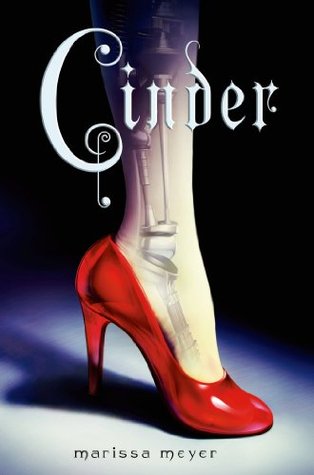 Humans and androids crowd the raucous streets of New Beijing. A deadly plague ravages the population. From space, a ruthless lunar people watch, waiting to make their move. No one knows that Earth's fate hinges on one girl.
Cinder, a gifted mechanic, is a cyborg. She's a second-class citizen with a mysterious past, reviled by her stepmother and blamed for her stepsister's illness. But when her life becomes intertwined with the handsome Prince Kai's, she suddenly finds herself at the center of an intergalactic struggle, and a forbidden attraction. Caught between duty and freedom, loyalty and betrayal, she must uncover secrets about her past in order to protect her world's future.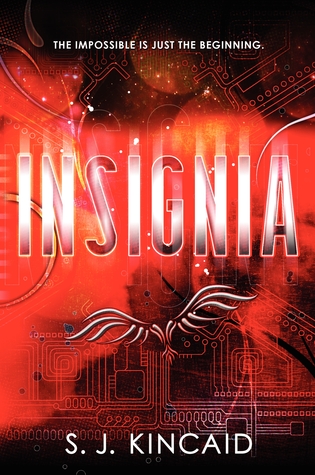 The earth is in the middle of WWIII in Insignia, the first entry in S. J. Kincaid's fast-paced sci-fi adventure trilogy perfect for fans of Ender's Game.
The planet's natural resources are almost gone, and war is being fought to control the assets of the solar system. The enemy is winning. The salvation may be Tom Raines. Tom doesn't seem like a hero. He's a short fourteen-year-old with bad skin. But he has the virtual-reality gaming skills that make him a phenom behind the controls of the battle drones.
As a new member of the Intrasolar Forces, Tom's life completely changes. Suddenly, he's someone important. He has new opportunities, friends, and a shot at having a girlfriend. But there's a price to pay. . . .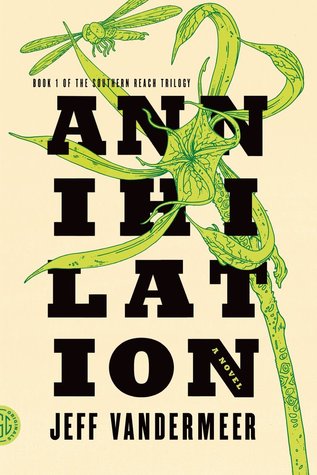 Area X has been cut off from the rest of the continent for decades. Nature has reclaimed the last vestiges of human civilization. The first expedition returned with reports of a pristine, Edenic landscape; all the members of the second expedition committed suicide; the third expedition died in a hail of gunfire as its members turned on one another; the members of the eleventh expedition returned as shadows of their former selves, and within months of their return, all had died of aggressive cancer.
This is the twelfth expedition.
Their group is made up of four women: an anthropologist; a surveyor; a psychologist, the de facto leader; and our narrator, a biologist. Their mission is to map the terrain and collect specimens; to record all their observations, scientific and otherwise, of their surroundings and of one another; and, above all, to avoid being contaminated by Area X itself.
They arrive expecting the unexpected, and Area X delivers—they discover a massive topographic anomaly and life forms that surpass understanding—but it's the surprises that came across the border with them, and the secrets the expedition members are keeping from one another, that change everything.
In Paris, a physicist dies after a visit from a beautiful stranger. In the jungles of Malaysia, a mysterious buyer purchases deadly technology. In Vancouver, a research submarine is hired for use in the waters off New Guinea. And in Tokyo, Professor John Kenner – intelligence agent and environmental specialist – works to uncover an unprecedented threat to the future of the entire world…
State of Fear races on a roller-coaster thrill ride across the globe – from the volcanoes of Antarctica to the streets of Paris and the beaches of Los Angeles – all the while keeping the brain in high gear. Gripping and thought-provoking, this potent blend of scientific fact and pulse-pounding action is Michael Crichton at his very best.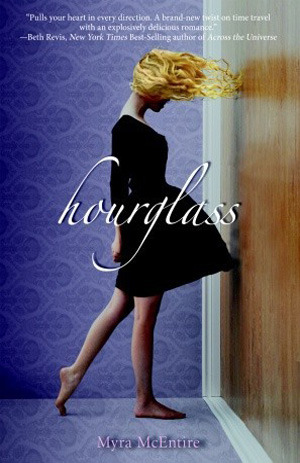 One hour to rewrite the past . . .
For seventeen-year-old Emerson Cole, life is about seeing what isn't there: swooning Southern Belles; soldiers long forgotten; a haunting jazz trio that vanishes in an instant. Plagued by phantoms since her parents' death, she just wants the apparitions to stop so she can be normal. She's tried everything, but the visions keep coming back.
So when her well-meaning brother brings in a consultant from a secretive organization called the Hourglass, Emerson's willing to try one last cure. But meeting Michael Weaver may not only change her future, it may also change her past.
Who is this dark, mysterious, sympathetic guy, barely older than Emerson herself, who seems to believe every crazy word she says? Why does an electric charge seem to run through the room whenever he's around? And why is he so insistent that he needs her help to prevent a death that never should've happened?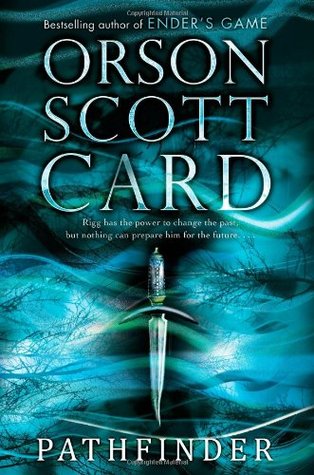 A powerful secret. A dangerous path.
Rigg is well trained at keeping secrets. Only his father knows the truth about Rigg's strange talent for seeing the paths of people's pasts. But when his father dies, Rigg is stunned to learn just how many secrets Father had kept from him–secrets about Rigg's own past, his identity, and his destiny. And when Rigg discovers that he has the power not only to see the past, but also to change it, his future suddenly becomes anything but certain.
Rigg's birthright sets him on a path that leaves him caught between two factions, one that wants him crowned and one that wants him dead. He will be forced to question everything he thinks he knows, choose who to trust, and push the limits of his talent…or forfeit control of his destiny.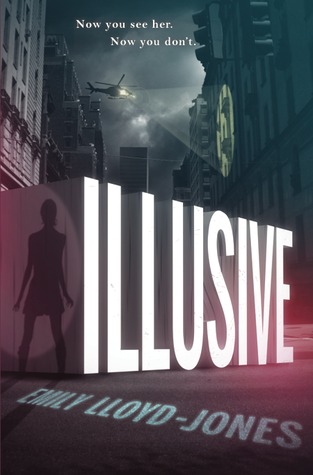 When the MK virus swept across the planet, a vaccine was created to stop the epidemic, but it came with some unexpected side effects. A small percentage of the population developed superhero-like powers. Seventeen-year-old Ciere Giba has the handy ability to change her appearance at will. She's what's known as an illusionist…She's also a thief.
After a robbery goes awry, Ciere must team up with a group of fellow super-powered criminals on another job that most would consider too reckless. The formula for the vaccine that gave them their abilities was supposedly destroyed years ago. But what if it wasn't?
The lines between good and bad, us and them, and freedom and entrapment are blurred as Ciere and the rest of her crew become embroiled in a deadly race against the government that could cost them their lives.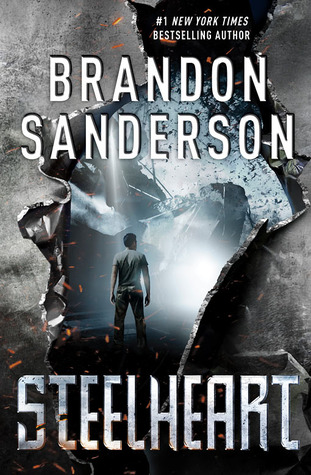 Ten years ago, Calamity came. It was a burst in the sky that gave ordinary men and women extraordinary powers. The awed public started calling them Epics. But Epics are no friend of man. With incredible gifts came the desire to rule. And to rule man you must crush his wills.
Nobody fights the Epics…nobody but the Reckoners. A shadowy group of ordinary humans, they spend their lives studying Epics, finding their weaknesses, and then assassinating them.
And David wants in. He wants Steelheart – the Epic who is said to be invincible. The Epic who killed David's father. For years, like the Reckoners, David's been studying, and planning – and he has something they need. Not an object, but an experience.
He's seen Steelheart bleed. And he wants revenge.