We aren't just talk–all the library staff are voracious readers! Here's some books we're reading or have just put down.
Ms. Neal's reading…
Snow Like Ashes by Sara Raasch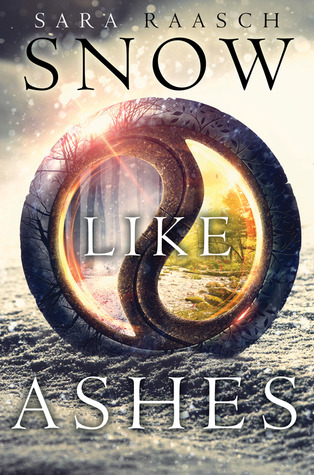 A heartbroken girl. A fierce warrior. A hero in the making.
Sixteen years ago the Kingdom of Winter was conquered and its citizens enslaved, leaving them without magic or a monarch. Now, the Winterians' only hope for freedom is the eight survivors who managed to escape, and who have been waiting for the opportunity to steal back Winter's magic and rebuild the kingdom ever since.
Orphaned as an infant during Winter's defeat, Meira has lived her whole life as a refugee, raised by the Winterians' general, Sir. Training to be a warrior—and desperately in love with her best friend, and future king, Mather — she would do anything to help her kingdom rise to power again.
So when scouts discover the location of the ancient locket that can restore Winter's magic, Meira decides to go after it herself. Finally, she's scaling towers, fighting enemy soldiers, and serving her kingdom just as she's always dreamed she would. But the mission doesn't go as planned, and Meira soon finds herself thrust into a world of evil magic and dangerous politics – and ultimately comes to realize that her destiny is not, never has been, her own.
Ms. Neal says, "An unflinchingly violent novel–our heroine prefers throwing knives to wearing dresses–about self-worth and kicking ass, in a world where countries are actual seasons."
Ms. Mobile is reading….
Gone Girl by Gillian Flynn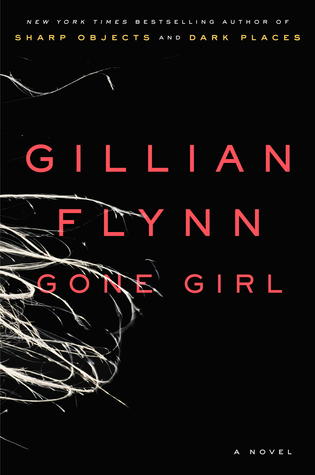 On a warm summer morning in North Carthage, Missouri, it is Nick and Amy Dunne's fifth wedding anniversary. Presents are being wrapped and reservations are being made when Nick's clever and beautiful wife disappears from their rented McMansion on the Mississippi River. Husband-of-the-Year Nick isn't doing himself any favors with cringe-worthy daydreams about the slope and shape of his wife's head, but passages from Amy's diary reveal the alpha-girl perfectionist could have put anyone dangerously on edge. Under mounting pressure from the police and the media–as well as Amy's fiercely doting parents–the town golden boy parades an endless series of lies, deceits, and inappropriate behavior. Nick is oddly evasive, and he's definitely bitter–but is he really a killer?
As the cops close in, every couple in town is soon wondering how well they know the one that they love. With his twin sister, Margo, at his side, Nick stands by his innocence. Trouble is, if Nick didn't do it, where is that beautiful wife? And what was in that silvery gift box hidden in the back of her bedroom closet?
Ms. Mobile says, "I have just started reading the book Gone Girl by Gillian Flynn. I have committed to not seeing the movie before I finish the book, which has proven hard to hold to. I hope to love the book as much as others. I will keep you posted as I read through the pages."
Ms. Grigg's reading…
Behind the Beautiful Forevers: Life, Death, and Hope in a Mumbai Undercity by Katherine Boo
Annawadi is a makeshift settlement in the shadow of luxury hotels near the Mumbai airport, and as India starts to prosper, Annawadians are electric with hope. Abdul, a reflective and enterprising Muslim teenager, sees "a fortune beyond counting" in the recyclable garbage that richer people throw away. Asha, a woman of formidable wit and deep scars from a childhood in rural poverty, has identified an alternate route to the middle class: political corruption. With a little luck, her sensitive, beautiful daughter — Annawadi's "most-everything girl" — will soon become its first female college graduate. And even the poorest Annawadians, like Kalu, a fifteen-year-old scrap-metal thief, believe themselves inching closer to the good lives and good times they call "the full enjoy."
But then Abdul the garbage sorter is falsely accused in a shocking tragedy; terror and a global recession rock the city; and suppressed tensions over religion, caste, sex, power and economic envy turn brutal. As the tenderest individual hopes intersect with the greatest global truths, the true contours of a competitive age are revealed. And so, too, are the imaginations and courage of the people of Annawadi.
With intelligence, humor, and deep insight into what connects human beings to one another in an era of tumultuous change, Behind the Beautiful Forevers carries the reader headlong into one of the twenty-first century's hidden worlds, and into the lives of people impossible to forget.
Ms. Grigg says, "It's a non-fiction account (that reads like fiction) of the residents of the Annawadi slum just outside Mumbai in India. Even though nonfiction isn't my go-to genre, this is an exceptionally written, fascinating story. Looking forward to finishing it!"
Mr. Berman's reading…
Hate List by Jennifer Brown
Five months ago, Valerie Leftman's boyfriend, Nick, opened fire on their school cafeteria. Shot trying to stop him, Valerie inadvertently saved the life of a classmate, but was implicated in the shootings because of the list she helped create. A list of people and things she and Nick hated. The list he used to pick his targets.
Now, after a summer of seclusion, Val is forced to confront her guilt as she returns to school to complete her senior year. Haunted by the memory of the boyfriend she still loves and navigating rocky relationships with her family, former friends and the girl whose life she saved, Val must come to grips with the tragedy that took place and her role in it, in order to make amends and move on with her life.
Mr. Berman says, "Jennifer Brown takes her readers on an intense ride on the topic of school violence in her debut novel Hate List."
Ms. Barron is reading…
The Demon King (Seven Realms, #1) by Cinda Williams Chima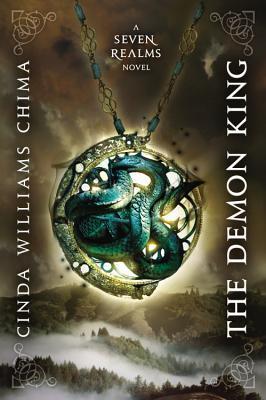 Times are hard in the mountain city of Fellsmarch. Reformed thief Han Alister will do almost anything to eke out a living for his family. The only thing of value he has is something he can't sell—the thick silver cuffs he's worn since birth. They're clearly magicked—as he grows, they grow, and he's never been able to get them off.
One day, Han and his clan friend, Dancer, confront three young wizards setting fire to the sacred mountain of Hanalea. Han takes an amulet from Micah Bayar, son of the High Wizard, to keep him from using it against them. Soon Han learns that the amulet has an evil history—it once belonged to the Demon King, the wizard who nearly destroyed the world a millennium ago. With a magical piece that powerful at stake, Han knows that the Bayars will stop at nothing to get it back.
Meanwhile, Raisa ana'Marianna, princess heir of the Fells, has her own battles to fight. She's just returned to court after three years of freedom in the mountains—riding, hunting, and working the famous clan markets. Raisa wants to be more than an ornament in a glittering cage. She aspires to be like Hanalea—the legendary warrior queen who killed the Demon King and saved the world. But her mother has other plans for her—including marriage to a suitor who goes against everything the queendom stands for.
The Seven Realms tremble when the lives of Hans and Raisa collide, fanning the flames of the smoldering war between clans and wizards.
Ms. Barron says, "I'm reading The Demon King by Cinda Williams Chima, as I was told it was a "must read" by our very own Ms. Neal!  The author (who will be visiting LFHS in February) creates an amazing world filled with magic and intrigue."
 —-
So that's what we're reading this week! What's sitting on your nightstand?