When was the last time you read a book where the main character wasn't white?
Having a hard time coming up with a title? That's because diverse novels make up less than a quarter of today's market–and even less make it to the bestseller's lists. There is an expectation that white kids won't pick up a book with a colored protagonist.
Prove them wrong.
No one purposely thinks, "I'm only going to read books about straight, white people," but that's often what happens simply because those are the books featured on bestsellers lists and in bookstores.It's important that we read a diverse cast of characters–ethnicities, disabilities, sexualities–and open our eyes to other lifestyles. It's an obvious statement, but one that bears repeating often.
We're collected the titles of some amazing books with diverse protags you'll love. Our list crosses all genres, so you're sure to find something you'll like. And don't forget we're always in the library with more recommendations!
CONTEMPORARY
Monster by Walter Dean Meyers
Sometimes I feel like I have walked into the middle of a movie. Maybe I can make my own movie. The film will be the story of my life. No, not my life, but of this experience. I'll call it what the lady who is the prosecutor called me. MONSTER.
FADE IN: INTERIOR COURT. A guard sits at a desk behind Steve. Kathy O'Brien, Steve's lawyer, is all business as she talks to Steve.
O'BRIEN
Let me make sure you understand what's going on. Both you and this King character are on trial for felony murder. Felony Murder is as serious as it gets. . . . When you're in court, you sit there and pay attention. You let the jury know that you think the case is a serious as they do. . . .
STEVE
You think we're going to win?
O'BRIEN (seriously)
It probably depends on what you mean by "win."
Sixteen-year-old Steve Harmon is on trial for murder. A Harlem drugstore owner was shot and killed in his store, and the word is that Steve served as the lookout.
Guilty or innocent, Steve becomes a pawn in the hands of "the system," cluttered with cynical authority figures and unscrupulous inmates, who will turn in anyone to shorten their own sentences. For the first time, Steve is forced to think about who he is as he faces prison, where he may spend all the tomorrows of his life.
As a way of coping with the horrific events that entangle him, Steve, an amateur filmmaker, decides to transcribe his trial into a script, just like in the movies. He writes it all down, scene by scene, the story of how his whole life was turned around in an instant. But despite his efforts, reality is blurred and his vision obscured until he can no longer tell who he is or what is the truth. This compelling novel is Walter Dean Myers's writing at its best.
Sold by Patricia McCormick
Lakshmi is a thirteen-year-old girl who lives with her family in a small hut on a mountain in Nepal. Though she is desperately poor, her life is full of simple pleasures, like playing hopscotch with her best friend from school, and having her mother brush her hair by the light of an oil lamp. But when the harsh Himalayan monsoons wash away all that remains of the family's crops, Lakshmi's stepfather says she must leave home and take a job to support her family.
He introduces her to a glamorous stranger who tells her she will find her a job as a maid in the city. Glad to be able to help, Lakshmi journeys to India and arrives at "Happiness House" full of hope. But she soon learns the unthinkable truth: she has been sold into prostitution.
An old woman named Mumtaz rules the brothel with cruelty and cunning. She tells Lakshmi that she is trapped there until she can pay off her family's debt—then cheats Lakshmi of her meager earnings so that she can never leave.
Lakshmi's life becomes a nightmare from which she cannot escape. Still, she lives by her mother's words— Simply to endure is to triumph—and gradually, she forms friendships with the other girls that enable her to survive in this terrifying new world. Then the day comes when she must make a decision—will she risk everything for a chance to reclaim her life?
Written in spare and evocative vignettes, this powerful novel renders a world that is as unimaginable as it is real, and a girl who not only survives but triumphs.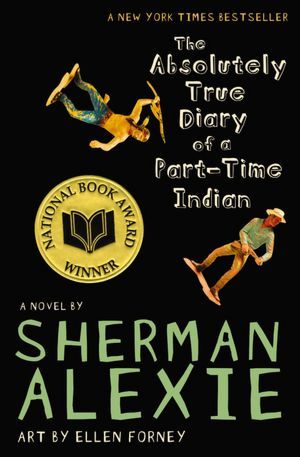 Bestselling author Sherman Alexie tells the story of Junior, a budding cartoonist growing up on the Spokane Indian Reservation. Determined to take his future into his own hands, Junior leaves his troubled school on the rez to attend an all-white farm town high school where the only other Indian is the school mascot.
Heartbreaking, funny, and beautifully written, The Absolutely True Diary of a Part-Time Indian, which is based on the author's own experiences, coupled with poignant drawings by Ellen Forney that reflect the character's art, chronicles the contemporary adolescence of one Native American boy as he attempts to break away from the life he was destined to live.
With a forward by Markus Zusak, interviews with Sherman Alexie and Ellen Forney, and four-color interior art throughout, this edition is perfect for fans and collectors alike.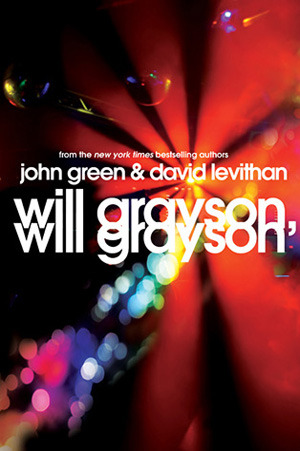 One cold night, in a most unlikely corner of Chicago, two teens—both named Will Grayson—are about to cross paths. As their worlds collide and intertwine, the Will Graysons find their lives going in new and unexpected directions, building toward romantic turns-of-heart and the epic production of history's most fabulous high school musical.
Hilarious, poignant, and deeply insightful, John Green and David Levithan's collaborative novel is brimming with a double helping of the heart and humor that have won both of them legions of faithful fans.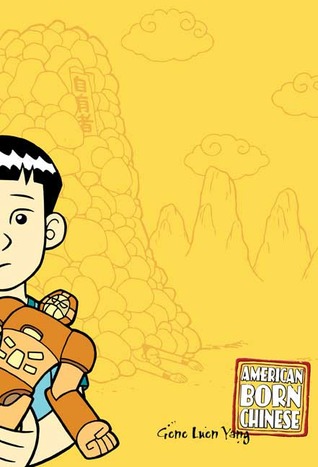 All Jin Wang wants is to fit in. When his family moves to a new neighborhood, he suddenly finds that he's the only Chinese American student at his school. Jocks and bullies pick on him constantly, and he has hardly any friends. Then, to make matters worse, he falls in love with an all-American girl…
Born to rule over all the monkeys in the world, the story of the Monkey King is one of the oldest and greatest Chinese fables. Adored by his subjects, master of the arts of kung-fu, he is the most powerful monkey on earth. But the Monkey King doesn't want to be a monkey. He wants to be hailed as a god…
Chin-Kee is the ultimate negative Chinese stereotype, and he's ruining his cousin Danny's life. Danny's a popular kid at school, but every year Chin-Kee comes to visit, and every year Danny has to transfer to a new school to escape the shame. This year, though, things quickly go from bad to worse…
These three apparently unrelated tales come together with an unexpected twist, in a modern fable that is hilarious, poignant and action-packed.American Born Chinese is an amazing rise, all the way up to the astonishing climax–and confirms what a growing number of readers already know: Gene Yang is a major talent.
Two misfits.
One extraordinary love.
Eleanor… Red hair, wrong clothes. Standing behind him until he turns his head. Lying beside him until he wakes up. Making everyone else seem drabber and flatter and never good enough…Eleanor.
Park… He knows she'll love a song before he plays it for her. He laughs at her jokes before she ever gets to the punch line. There's a place on his chest, just below his throat, that makes her want to keep promises…Park.
Set over the course of one school year, this is the story of two star-crossed sixteen-year-olds—smart enough to know that first love almost never lasts, but brave and desperate enough to try.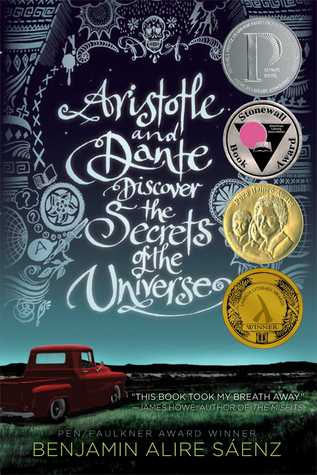 A lyrical novel about family and friendship from critically acclaimed author Benjamin Alire Sáenz.
Dante can swim. Ari can't. Dante is articulate and self-assured. Ari has a hard time with words and suffers from self-doubt. Dante gets lost in poetry and art. Ari gets lost in thoughts of his older brother who is in prison. Dante is fair skinned. Ari's features are much darker. It seems that a boy like Dante, with his open and unique perspective on life, would be the last person to break down the walls that Ari has built around himself.
But against all odds, when Ari and Dante meet, they develop a special bond that will teach them the most important truths of their lives, and help define the people they want to be. But there are big hurdles in their way, and only by believing in each other―and the power of their friendship―can Ari and Dante emerge stronger on the other side.
HISTORICAL
Stolen from her village, sold to the highest bidder,
fifteen-year-old Amari has only one thing left of her own: hope.
Amari's life was once perfect. Engaged to the handsomest man in her tribe, adored by her family, and living in a beautiful village, she could not have imagined everything could be taken away from her in an instant. But when slave traders invade her village and brutally murder her entire family, Amari finds herself dragged away to a slave ship headed to the Carolinas, where she is bought by a plantation owner and given to his son as a birthday present.
Survival seems all that Amari can hope for. But then an act of unimaginable cruelty provides her with an opportunity to escape, and with an indentured servant named Polly she flees to Fort Mose, Florida, in search of sanctuary at the Spanish colony. Can the elusive dream of freedom sustain Amari and Polly on their arduous journey, fraught with hardship and danger?
It sounds like a fairy tale. He is a boy dressed in silks and white wigs and given the finest of classical educations. Raised by a group of rational philosophers known only by numbers, the boy and his mother — a princess in exile from a faraway land — are the only persons in their household assigned names. As the boy's regal mother, Cassiopeia, entertains the house scholars with her beauty and wit, young Octavian begins to question the purpose behind his guardians' fanatical studies. Only after he dares to open a forbidden door does he learn the hideous nature of their experiments — and his own chilling role in them.
Set against the disquiet of Revolutionary Boston, M. T. Anderson's extraordinary novel takes place at a time when American Patriots rioted and battled to win liberty while African slaves were entreated to risk their lives for a freedom they would never claim.
The first of two parts, this deeply provocative novel reimagines the past as an eerie place that has startling resonance for readers today.
Chains (Seeds of America, #1) by Laurie Halse Anderson
If an entire nation could seek its freedom, why not a girl?
As the Revolutionary War begins, thirteen-year-old Isabel wages her own fight…for freedom. Promised freedom upon the death of their owner, she and her sister, Ruth, in a cruel twist of fate become the property of a malicious New York City couple, the Locktons, who have no sympathy for the American Revolution and even less for Ruth and Isabel. When Isabel meets Curzon, a slave with ties to the Patriots, he encourages her to spy on her owners, who know details of British plans for invasion. She is reluctant at first, but when the unthinkable happens to Ruth, Isabel realizes her loyalty is available to the bidder who can provide her with freedom.
From acclaimed author Laurie Halse Anderson comes this compelling, impeccably researched novel that shows the lengths we can go to cast off our chains, both physical and spiritual.
FANTASY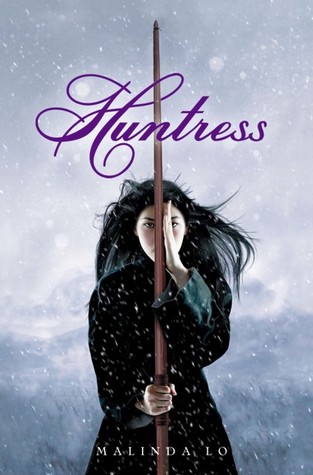 Nature is out of balance in the human world. The sun hasn't shone in years, and crops are failing. Worse yet, strange and hostile creatures have begun to appear. The people's survival hangs in the balance.
To solve the crisis, the oracle stones are cast, and Kaede and Taisin, two seventeen-year-old girls, are picked to go on a dangerous and unheard-of journey to Tanlili, the city of the Fairy Queen. Taisin is a sage, thrumming with magic, and Kaede is of the earth, without a speck of the otherworldly. And yet the two girls' destinies are drawn together during the mission. As members of their party succumb to unearthly attacks and fairy tricks, the two come to rely on each other and even begin to fall in love. But the Kingdom needs only one huntress to save it, and what it takes could tear Kaede and Taisin apart forever.
The exciting adventure prequel to Malinda Lo's highly acclaimed novelAsh is overflowing with lush Chinese influences and details inspired by theI Ching, and is filled with action and romance.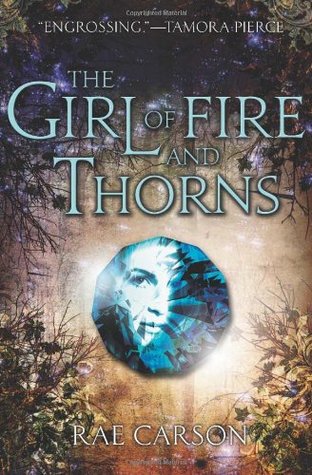 Once a century, one person is chosen for greatness.
Elisa is the chosen one.
But she is also the younger of two princesses, the one who has never done anything remarkable. She can't see how she ever will.
Now, on her sixteenth birthday, she has become the secret wife of a handsome and worldly king—a king whose country is in turmoil. A king who needs the chosen one, not a failure of a princess.
And he's not the only one who seeks her. Savage enemies seething with dark magic are hunting her. A daring, determined revolutionary thinks she could be his people's savior. And he looks at her in a way that no man has ever looked at her before. Soon it is not just her life, but her very heart that is at stake.
Elisa could be everything to those who need her most. If the prophecy is fulfilled. If she finds the power deep within herself. If she doesn't die young.
Most of the chosen do.
No one wanted Ai Ling. And deep down she is relieved—despite the dishonor she has brought upon her family—to be unbetrothed and free, not some stranger's subservient bride banished to the inner quarters.
But now, something is after her. Something terrifying—a force she cannot comprehend. And as pieces of the puzzle start to fit together, Ai Ling begins to understand that her journey to the Palace of Fragrant Dreams isn't only a quest to find her beloved father but a venture with stakes larger than she could have imagined.
Bravery, intelligence, the will to fight and fight hard . . . she will need all of these things. Just as she will need the new and mysterious power growing within her. She will also need help.
It is Chen Yong who finds her partly submerged and barely breathing at the edge of a deep lake. There is something of unspeakable evil trying to drag her under. On a quest of his own, Chen Yong offers that help . . . and perhaps more.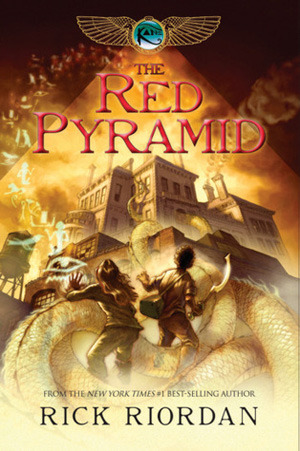 Since their mother's death, Carter and Sadie have become near strangers. While Sadie has lived with her grandparents in London, her brother has traveled the world with their father, the brilliant Egyptologist, Dr. Julius Kane.
One night, Dr. Kane brings the siblings together for a "research experiment" at the British Museum, where he hopes to set things right for his family. Instead, he unleashes the Egyptian god Set, who banishes him to oblivion and forces the children to flee for their lives.
Soon, Sadie and Carter discover that the gods of Egypt are waking, and the worst of them —Set— has his sights on the Kanes. To stop him, the siblings embark on a dangerous journey across the globe – a quest that brings them ever closer to the truth about their family and their links to a secret order that has existed since the time of the pharaohs.
SCIENCE FICTION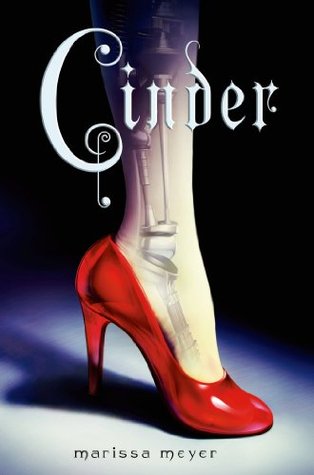 Humans and androids crowd the raucous streets of New Beijing. A deadly plague ravages the population. From space, a ruthless lunar people watch, waiting to make their move. No one knows that Earth's fate hinges on one girl.
Cinder, a gifted mechanic, is a cyborg. She's a second-class citizen with a mysterious past, reviled by her stepmother and blamed for her stepsister's illness. But when her life becomes intertwined with the handsome Prince Kai's, she suddenly finds herself at the center of an intergalactic struggle, and a forbidden attraction. Caught between duty and freedom, loyalty and betrayal, she must uncover secrets about her past in order to protect her world's future.
Knox was born into one of the City's wealthiest families. A Patron, he has everything a boy could possibly want—the latest tech, the coolest clothes, and a Proxy to take all his punishments. When Knox breaks a vase, Syd is beaten. When Knox plays a practical joke, Syd is forced to haul rocks. And when Knox crashes a car, killing one of his friends, Syd is branded and sentenced to death.
Syd is a Proxy. His life is not his own.
Then again, neither is Knox's. Knox and Syd have more in common than either would guess. So when Knox and Syd realize that the only way to beat the system is to save each other, they flee. Yet Knox's father is no ordinary Patron, and Syd is no ordinary Proxy. The ensuing cross-country chase will uncover a secret society of rebels, test both boys' resolve, and shine a blinding light onto a world of those who owe and those who pay. Some debts, it turns out, cannot be repaid.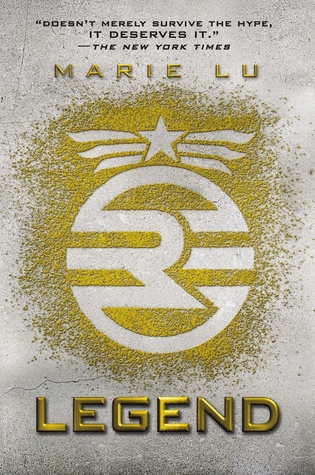 What was once the western United States is now home to the Republic, a nation perpetually at war with its neighbors. Born into an elite family in one of the Republic's wealthiest districts, fifteen-year-old June is a prodigy being groomed for success in the Republic's highest military circles. Born into the slums, fifteen-year-old Day is the country's most wanted criminal. But his motives may not be as malicious as they seem.
From very different worlds, June and Day have no reason to cross paths – until the day June's brother, Metias, is murdered and Day becomes the prime suspect. Caught in the ultimate game of cat and mouse, Day is in a race for his family's survival, while June seeks to avenge Metias's death. But in a shocking turn of events, the two uncover the truth of what has really brought them together, and the sinister lengths their country will go to keep its secrets.