Sometimes, you just need a short book.
Something to read for Reading Workshop, or to finish before dinner. These titles are amazing, and substantial without being bricks. Odds are, you could finish most of them in a Reading Workshop period, but they're so good you'll wish they weren't over!
From kidnapped girls to Auschwitz to English spies to mysterious Titans, these novels cross all genres, so there's something  for everyone on this list.
Once upon a time, I was a little girl who disappeared.
Once upon a time, my name was not Alice.
Once upon a time, I didn't know how lucky I was.
When Alice was ten, Ray took her away from her family, her friends — her life. She learned to give up all power, to endure all pain. She waited for the nightmare to be over.
Now Alice is fifteen and Ray still has her, but he speaks more and more of her death. He does not know it is what she longs for. She does not know he has something more terrifying than death in mind for her.
This is Alice's story. It is one you have never heard, and one you will never, ever forget.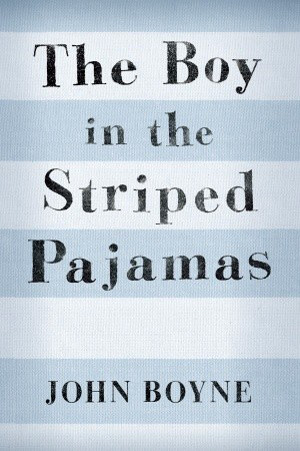 Berlin 1942
When Bruno returns home from school one day, he discovers that his belongings are being packed in crates. His father has received a promotion and the family must move from their home to a new house far far away, where there is no one to play with and nothing to do. A tall fence running alongside stretches as far as the eye can see and cuts him off from the strange people he can see in the distance.
But Bruno longs to be an explorer and decides that there must be more to this desolate new place than meets the eye. While exploring his new environment, he meets another boy whose life and circumstances are very different to his own, and their meeting results in a friendship that has devastating consequences.
Speak by Laurie Halse Anderson
Melinda Sordino busted an end-of-summer party by calling the cops. Now her old friends won't talk to her, and people she doesn't even know hate her from a distance. The safest place to be is alone, inside her own head. But even that's not safe. Because there's something she's trying not to think about, something about the night of the party that, if she let it in, would blow her carefully constructed disguise to smithereens. And then she would have to speak the truth. This extraordinary first novel has captured the imaginations of teenagers and adults across the country.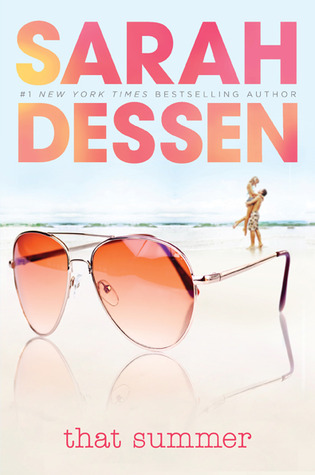 The more things change…
As far as Haven is concerned, there's just too much going on.
Everything is changing, and she's not sure where she fits in.
Then her sister's old boyfriend shows up, sparking memories of the summer when they were all happy and everything was perfect…
But along the way, Haven realizes that sometimes change is a good thing.
They told him his uncle died in an accident. He wasn't wearing his seatbelt, they said. But when fourteen-year-old Alex finds his uncle's windshield riddled with bullet holes, he knows it was no accident. What he doesn't know yet is that his uncle was killed while on a top-secret mission. But he is about to, and once he does, there is no turning back. Finding himself in the middle of terrorists, Alex must outsmart the people who want him dead. The government has given him the technology, but only he can provide the courage. Should he fail, every child in England will be murdered in cold blood.
Coraline's often wondered what's behind the locked door in the drawing room. It reveals only a brick wall when she finally opens it, but when she tries again later, a passageway mysteriously appears. Coraline is surprised to find a flat decorated exactly like her own, but strangely different. And when she finds her "other" parents in this alternate world, they are much more interesting despite their creepy black button eyes. When they make it clear, however, that they want to make her theirs forever, Coraline begins a nightmarish game to rescue her real parents and three children imprisoned in a mirror. With only a bored-through stone and an aloof cat to help, Coraline confronts this harrowing task of escaping these monstrous creatures.
Gaiman has delivered a wonderfully chilling novel, subtle yet intense on many levels. The line between pleasant and horrible is often blurred until what's what becomes suddenly clear, and like Coraline, we resist leaving this strange world until we're hooked. Unnerving drawings also cast a dark shadow over the book's eerie atmosphere, which is only heightened by simple, hair-raising text. Coraline is otherworldly storytelling at its best.
From one of America's most critically acclaimed graphic novel writers – inspired by true events, a startlingly original look at life on the streets of Baghdad during the Iraq War.
In his award-winning work on Y THE LAST MAN and EX MACHINA (one of Entertainment Weekly's 2005 Ten Best Fiction titles), writer Brian K. Vaughan has displayed an understanding of both the cost of survival and the political nuances of the modern world. Now, in this provocative graphic novel, Vaughan examines life on the streets of war-torn Iraq.
In the spring of 2003, a pride of lions escaped from the Baghdad zoo during an American bombing raid. Lost and confused, hungry but finally free, the four lions roamed the decimated streets of Baghdad in a desperate struggle for their lives. In documenting the plight of the lions, PRIDE OF BAGHDAD raises questions about the true meaning of liberation – can it be given or is it earned only through self-determination and sacrifice? And in the end, is it truly better to die free than to live life in captivity?
Based on a true story, VAUGHAN and artist NIKO HENRICHON (Barnum!) have created a unique and heartbreaking window into the nature of life during wartime, illuminating this struggle as only the graphic novel can.
"Thou art the Black Rider. Go thee out unto the world."
Lisabeth Lewis has a black steed, a set of scales, and a new job: she's been appointed Famine. How will an anorexic seventeen-year-old girl from the suburbs fare as one of the Four Horsemen of the Apocalypse?
Traveling the world on her steed gives Lisa freedom from her troubles at home: her constant battle with hunger, and her struggle to hide it from the people who care about her. But being Famine forces her to go places where hunger is a painful part of everyday life, and to face the horrifying effects of her phenomenal power. Can Lisa find a way to harness that power — and the courage to battle her own inner demons?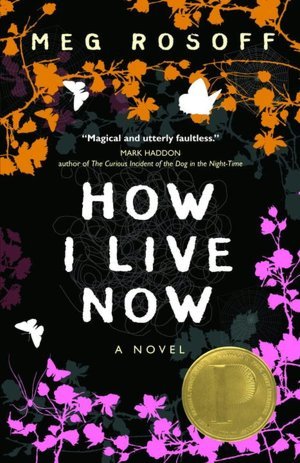 "Every war has turning points and every person too."
Fifteen-year-old Daisy is sent from Manhattan to England to visit her aunt and cousins she's never met: three boys near her age, and their little sister. Her aunt goes away on business soon after Daisy arrives. The next day bombs go off as London is attacked and occupied by an unnamed enemy.
As power fails, and systems fail, the farm becomes more isolated. Despite the war, it's a kind of Eden, with no adults in charge and no rules, a place where Daisy's uncanny bond with her cousins grows into something rare and extraordinary. But the war is everywhere, and Daisy and her cousins must lead each other into a world that is unknown in the scariest, most elemental way.
What's left of humanity survives in fear for their lives in this exciting, terrifying new manga that's a number one bestseller in Japan. Humankind is down to just a few thousand people who live in a city surrounded by three concentric walls. The walls protect them from their enemies, the ravenous giants known as the Titans. The Titans appear to have only one purpose: to consume humanity.
For one hundred years, what's left of mankind has lived in the city on earth, protected by walls that tower over even the Titans. Untouched by the Titans for a century, humanity has become complacent. But Eren Jaeger has had enough. While his fellow citizens are content to hide, Jaeger has the passion to take action to not only protect the city, but to learn what the Titans actually are. But on his first mission he comes face to face with horrors beyond his imagination… and secrets from his own past that could shift the tides of war.
Jaeger and his friends are determined to survive. But everything about their situation is a mystery that only becomes more complicated the more they learn.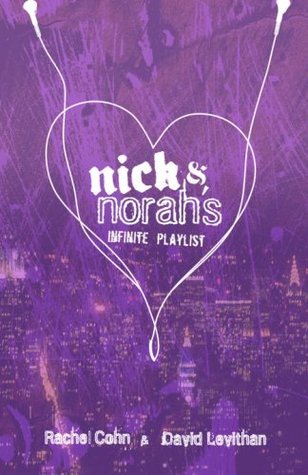 "I know this is going to sound strange, but would you mind being my girlfriend for the next five minutes?"
Nick frequents New York's indie rock scene nursing a broken heart. Norah is questioning all of her assumptions about the world. They have nothing in common except for their taste in music, until a chance encounter leads to an all-night quest to find a legendary band's secret show and ends up becoming a first date that could change both their lives.
Acclaimed by critics, beloved by readers of all ages, taught everywhere from inner-city grade schools to universities across the country, and translated all over the world, The House on Mango Street is the remarkable story of Esperanza Cordero.
Told in a series of vignettes – sometimes heartbreaking, sometimes deeply joyous – it is the story of a young Latina girl growing up in Chicago, inventing for herself who and what she will become. Few other books in our time have touched so many readers.
Luke has never been to school. He's never had a birthday party, or gone to a friend's house for an overnight. In fact, Luke has never had a friend.
Luke is one of the shadow children, a third child forbidden by the Population Police. He's lived his entire life in hiding, and now, with a new housing development replacing the woods next to his family's farm, he is no longer even allowed to go outside.
Then, one day Luke sees a girl's face in the window of a house where he knows two other children already live. Finally, he's met a shadow child like himself. Jen is willing to risk everything to come out of the shadows — does Luke dare to become involved in her dangerous plan? Can he afford not to?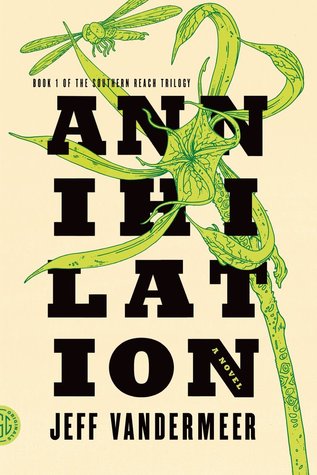 Area X has been cut off from the rest of the continent for decades. Nature has reclaimed the last vestiges of human civilization. The first expedition returned with reports of a pristine, Edenic landscape; all the members of the second expedition committed suicide; the third expedition died in a hail of gunfire as its members turned on one another; the members of the eleventh expedition returned as shadows of their former selves, and within months of their return, all had died of aggressive cancer.
This is the twelfth expedition.
Their group is made up of four women: an anthropologist; a surveyor; a psychologist, the de facto leader; and our narrator, a biologist. Their mission is to map the terrain and collect specimens; to record all their observations, scientific and otherwise, of their surroundings and of one another; and, above all, to avoid being contaminated by Area X itself.
They arrive expecting the unexpected, and Area X delivers—they discover a massive topographic anomaly and life forms that surpass understanding—but it's the surprises that came across the border with them, and the secrets the expedition members are keeping from one another, that change everything.
For seventeen-year-old Janie, getting sucked into other people's dreams is getting old. Especially the falling dreams, the naked-but-nobody-notices dreams, and the sex-crazed dreams. Janie's seen enough fantasy booty to last her a lifetime.
She can't tell anybody about what she does they'd never believe her, or worse, they'd think she's a freak. So Janie lives on the fringe, cursed with an ability she doesn't want and can't control.
Then she falls into a gruesome nightmare, one that chills her to the bone. For the first time, Janie is more than a witness to someone else's twisted psyche. She is a participant.