This list is going to focus on biographies, because I haven't done a non-fiction list on the blog before! A Long Way Gone: Memoir of a Boy Soldier is a book you guys consistently have off the shelves–and we own 5 copies.
If you enjoyed Beah's memoir, then there a lot of other amazing people in the 921s you'll love to meet.
A New York Times bestseller, the shocking story of one of the few people born in a North Korean political prison to have escaped and survived.
North Korea is isolated and hungry, bankrupt and belligerent. It is also armed with nuclear weapons. Between 150,000 and 200,000 people are being held in its political prison camps, which have existed twice as long as Stalin's Soviet gulags and twelve times as long as the Nazi concentration camps. Very few born and raised in these camps have escaped. But Shin Donghyuk did.
In Escape from Camp 14, acclaimed journalist Blaine Harden tells the story of Shin Dong-hyuk and through the lens of Shin's life unlocks the secrets of the world's most repressive totalitarian state. Shin knew nothing of civilized existence-he saw his mother as a competitor for food, guards raised him to be a snitch, and he witnessed the execution of his own family. Through Harden's harrowing narrative of Shin's life and remarkable escape, he offers an unequaled inside account of one of the world's darkest nations and a riveting tale of endurance, courage, and survival.
WHY? Shin's story is real, raw, and confronts the reader with world-shaking realities–like the actions of child soldiers in A Long Way Gone. This biography has a narrative voice that will carry you through the trauma without cushioning the blow.
Until the age of five, Loung Ung lived in Phnom Penh, one of seven children of a high-ranking government official. She was a precocious child who loved the open city markets, fried crickets, chicken fights, and sassing her parents. When Pol Pot's Khmer Rouge army stormed into Phnom Penh in April 1975, Ung's family was forced to flee their home and hide their previous life of privilege. Eventually, they dispersed in order to survive. Loung was trained as a child soldier in a work camp for orphans while her other siblings were sent to labor camps. Only after the Vietnamese destroyed the Khmer Rouge were Loung and her surviving siblings slowly reunited.Bolstered by the shocking bravery of one brother and sustained by her sister's gentle kindness amid brutality, Loung forged ahead to create a courageous new life. Harrowing yet hopeful, insightful and compelling, this family's story is truly unforgettable.
WHY? Another autobiography about being raised a child soldier, Loung's story is very different than Ishmael Beah's, and about another part of the world, but similar themes of survival and redemption will appeal to people who liked A Long Way Gone.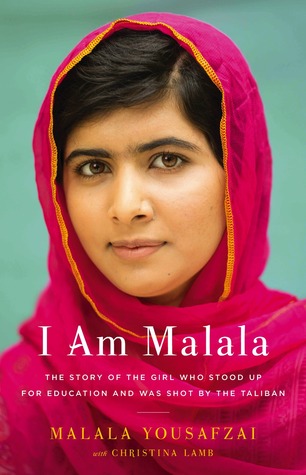 I come from a country that was created at midnight. When I almost died it was just after midday.
When the Taliban took control of the Swat Valley in Pakistan, one girl spoke out. Malala Yousafzai refused to be silenced and fought for her right to an education.
On Tuesday, October 9, 2012, when she was fifteen, she almost paid the ultimate price. She was shot in the head at point-blank range while riding the bus home from school, and few expected her to survive.
Instead, Malala's miraculous recovery has taken her on an extraordinary journey from a remote valley in northern Pakistan to the halls of the United Nations in New York. At sixteen, she has become a global symbol of peaceful protest and the youngest nominee ever for the Nobel Peace Prize.
I Am Malala is the remarkable tale of a family uprooted by global terrorism, of the fight for girls' education, of a father who, himself a school owner, championed and encouraged his daughter to write and attend school, and of brave parents who have a fierce love for their daughter in a society that prizes sons.
I Am Malala will make you believe in the power of one person's voice to inspire change in the world.
WHY? I Am Malala carries the same hopeful vein as A Long Way Gone. While Malala isn't a perpetrator of violence the way Beah was, her story of survival and courage is one everyone should read.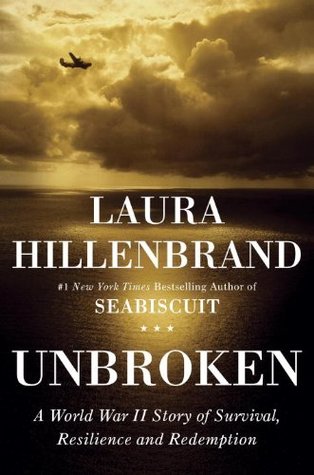 On a May afternoon in 1943, an Army Air Forces bomber crashed into the Pacific Ocean and disappeared, leaving only a spray of debris and a slick of oil, gasoline, and blood. Then, on the ocean surface, a face appeared. It was that of a young lieutenant, the plane's bombardier, who was struggling to a life raft and pulling himself aboard. So began one of the most extraordinary odysseys of the Second World War.
The lieutenant's name was Louis Zamperini. In boyhood, he'd been a cunning and incorrigible delinquent, breaking into houses, brawling, and fleeing his home to ride the rails. As a teenager, he had channeled his defiance into running, discovering a prodigious talent that had carried him to the Berlin Olympics and within sight of the four-minute mile. But when war had come, the athlete had become an airman, embarking on a journey that led to his doomed flight, a tiny raft, and a drift into the unknown.
Ahead of Zamperini lay thousands of miles of open ocean, leaping sharks, a foundering raft, thirst and starvation, enemy aircraft, and, beyond, a trial even greater. Driven to the limits of endurance, Zamperini would answer desperation with ingenuity; suffering with hope, resolve, and humor; brutality with rebellion. His fate, whether triumph or tragedy, would be suspended on the fraying wire of his will.
In her long-awaited new book, Laura Hillenbrand writes with the same rich and vivid narrative voice she displayed in Seabiscuit. Telling an unforgettable story of a man's journey into extremity, Unbroken is a testament to the resilience of the human mind, body, and spirit.
WHY? This award-winning novel is about to hit the big screen this winter. The survival war story has strong characters, and seemingly insurmountable obstacles for Louis to scale.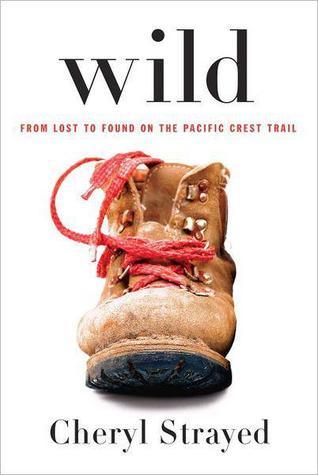 At twenty-two, Cheryl Strayed thought she had lost everything. In the wake of her mother's death, her family scattered and her own marriage was soon destroyed. Four years later, with nothing more to lose, she made the most impulsive decision of her life: to hike the Pacific Crest Trail from the Mojave Desert through California and Oregon to Washington State—and to do it alone. She had no experience as a long-distance hiker, and the trail was little more than "an idea, vague and outlandish and full of promise." But it was a promise of piecing back together a life that had come undone.
Strayed faces down rattlesnakes and black bears, intense heat and record snowfalls, and both the beauty and loneliness of the trail. Told with great suspense and style, sparkling with warmth and humor, Wild vividly captures the terrors and pleasures of one young woman forging ahead against all odds on a journey that maddened, strengthened, and ultimately healed her.
WHY? Funny, suspenseful, this novel is very, very different from the childhood of guns and soldiering Ishmael Beah experienced, but Strayed writes a strong novel about life, survival, and the beauty of our very own United States.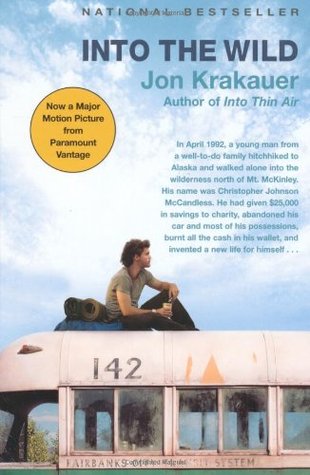 In April 1992 a young man from a well-to-do family hitchhiked to Alaska and walked alone into the wilderness north of Mt. McKinley. His name was Christopher Johnson McCandless. He had given $25,000 in savings to charity, abandoned his car and most of his possessions, burned all the cash in his wallet, and invented a new life for himself. Four months later, his decomposed body was found by a party of moose hunters. How McCandless came to die is the unforgettable story of Into the Wild.
Immediately after graduating from college in 1991, McCandless had roamed through the West and Southwest on a vision quest like those made by his heroes Jack London and John Muir. In the Mojave Desert he abandoned his car, stripped it of its license plates, and burned all of his cash. He would give himself a new name, Alexander Supertramp, and , unencumbered by money and belongings, he would be free to wallow in the raw, unfiltered experiences that nature presented. Craving a blank spot on the map, McCandless simply threw the maps away. Leaving behind his desperate parents and sister, he vanished into the wild.
WHY? McCandless' story is a mystery, but more intriguing still is his character, which Krakauer brings to life in this suspenseful adventure. It will appeal to readers who liked the voice of A Long Way Gone but need a break from the violence of war.