From Fairy Tales to King Arthur to Alice in Wonderland, there are some stories that can be retold again and again and again.
We have a lot of retelling's hidden in the library, under fantasy, under historical, under contemporary fiction. They don't have a genre of their own, so there's a good chance you missed some of these page-turners!
High in his attic bedroom, twelve-year-old David mourns the death of his mother, with only the books on his shelf for company. But those books have begun to whisper to him in the darkness. Angry and alone, he takes refuge in his imagination and soon finds that reality and fantasy have begun to meld. While his family falls apart around him, David is violently propelled into a world that is a strange reflection of his own — populated by heroes and monsters and ruled by a faded king who keeps his secrets in a mysterious book, The Book of Lost Things.
Taking readers on a vivid journey through the loss of innocence into adulthood and beyond, New York Times bestselling author John Connolly tells a dark and compelling tale that reminds us of the enduring power of stories in our lives.
Scarlet by A. C. Gaughen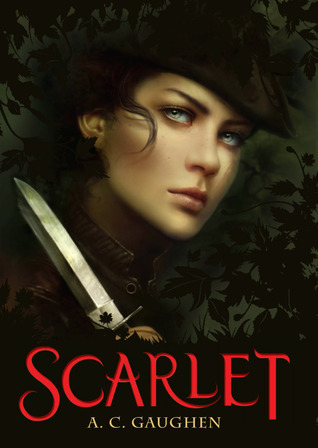 Many readers know the tale of Robin Hood, but they will be swept away by this new version full of action, secrets, and romance.
Posing as one of Robin Hood's thieves to avoid the wrath of the evil Thief Taker Lord Gisbourne, Scarlet has kept her identity secret from all of Nottinghamshire. Only the Hood and his band know the truth: the agile thief posing as a whip of a boy is actually a fearless young woman with a secret past. Helping the people of Nottingham outwit the corrupt Sheriff of Nottingham could cost Scarlet her life as Gisbourne closes in.
It's only her fierce loyalty to Robin—whose quick smiles and sharp temper have the rare power to unsettle her—that keeps Scarlet going and makes this fight worth dying for.
Lucy is seventeen when she discovers that she is the latest recipient of a generations-old family curse that requires her to complete three seemingly impossible tasks or risk falling into madness and passing the curse on to the next generation. Unlike her ancestors, though, Lucy has family, friends, and other modern resources to help her out. But will it be enough to conquer this age-old evil?
A beautifully wrought modern fairy tale from master storyteller and award-winning author Nancy Werlin. Inspired by the classic folk ballad "Scarborough Fair," this is a wonderfully riveting and haunting novel of suspense, romance, and fantasy.
Lovely Sorcha is the seventh child and only daughter of Lord Colum of Sevenwaters. Bereft of a mother, she is comforted by her six brothers who love and protect her. Sorcha is the light in their lives, they are determined that she know only contentment.
But Sorcha's joy is shattered when her father is bewitched by his new wife, an evil enchantress who binds her brothers with a terrible spell, a spell which only Sorcha can lift-by staying silent. If she speaks before she completes the quest set to her by the Fair Folk and their queen, the Lady of the Forest, she will lose her brothers forever.
When Sorcha is kidnapped by the enemies of Sevenwaters and taken to a foreign land, she is torn between the desire to save her beloved brothers, and a love that comes only once. Sorcha despairs at ever being able to complete her task, but the magic of the Fair Folk knows no boundaries, and love is the strongest magic of them all…
GRIMM FAIRY TALES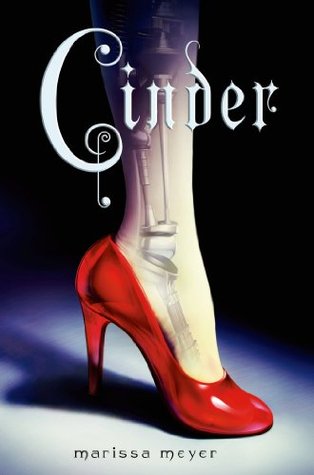 Humans and androids crowd the raucous streets of New Beijing. A deadly plague ravages the population. From space, a ruthless lunar people watch, waiting to make their move. No one knows that Earth's fate hinges on one girl.
Cinder, a gifted mechanic, is a cyborg. She's a second-class citizen with a mysterious past, reviled by her stepmother and blamed for her stepsister's illness. But when her life becomes intertwined with the handsome Prince Kai's, she suddenly finds herself at the center of an intergalactic struggle, and a forbidden attraction. Caught between duty and freedom, loyalty and betrayal, she must uncover secrets about her past in order to protect her world's future.
Beauty by Robin McKinley
A strange imprisonment…
Beauty has never liked her nickname. She is thin and awkward; it is her two sisters who are the beautiful ones. But what she lacks in looks, she can perhaps make up for in courage.
When her father comes home with the tale of an enchanted castle in the forest and the terrible promise he had to make to the Beast who lives there, Beauty knows she must go to the castle, a prisoner of her own free will. Her father protests that he will not let her go, but she answers, "Cannot a Beast be tamed?"
Robin McKinley's beloved telling illuminates the unusual love story of a most unlikely couple, Beauty and the Beast.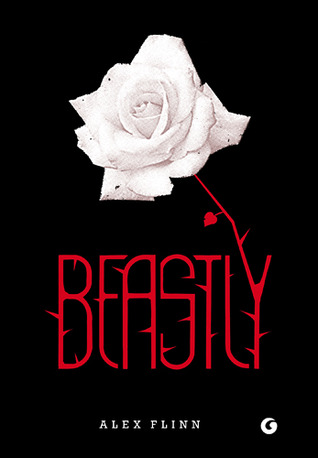 I am a beast.
A beast. Not quite wolf or bear, gorilla or dog but a horrible new creature who walks upright–a creature with fangs and claws and hair springing from every pore. I am a monster.
You think I'm talking fairy tales? No way. The place is New York City. The time is now. It's no deformity, no disease. And I'll stay this way forever–ruined–unless I can break the spell.
Yes, the spell, the one the witch in my English class cast on me. Why did she turn me into a beast who hides by day and prowls by night? I'll tell you. I'll tell you how I used to be Kyle Kingsbury, the guy you wished you were, with money, perfect looks, and the perfect life. And then, I'll tell you how I became perfectly . . . beastly.
Ever since she was a child, Rebecca has been enchanted by her grandmother Gemma's stories about Briar Rose. But a promise Rebecca makes to her dying grandmother will lead her on a remarkable journey to uncover the truth of Gemma's astonishing claim: I am Briar Rose. A journey that will lead her to unspeakable brutality and horror. But also to redemption and hope.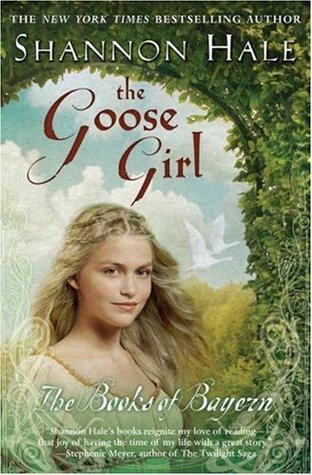 Anidori-Kiladra Talianna Isilee, Crown Princess of Kildenree, spends the first years of her life under her aunt's guidance learning to communicate with animals. As she grows up Ani develops the skills of animal speech, but is never comfortable speaking with people, so when her silver-tongued lady-in-waiting leads a mutiny during Ani's journey to be married in a foreign land, Ani is helpless and cannot persuade anyone to assist her.
Becoming a goose girl for the king, Ani eventually uses her own special, nearly magical powers to find her way to her true destiny. Shannon Hale has woven an incredible, original and magical tale of a girl who must find her own unusual talents before she can become queen of the people she has made her own.
When Dashti, a maid, and Lady Saren, her mistress, are shut in a tower for seven years because of Saren's refusal to marry a man she despises, the two prepare for a very long and dark imprisonment.
As food runs low and the days go from broiling hot to freezing cold, it is all Dashti can do to keep them fed and comfortable. With the arrival outside the tower of Saren's two suitors–one welcome, the other decidedly less so–the girls are confronted with both hope and great danger, and Dashti must make the desperate choices of a girl whose life is worth more than she knows.
With Shannon Hale's lyrical language, this little-known classic fairy tale from the Brothers Grimm is reimagined and reset on the central Asian steppes; it is a completely unique retelling filled with adventure and romance, drama and disguise.
WIZARD OF OZ
When Dorothy triumphed over the Wicked Witch of the West in L. Frank Baum's classic tale, we heard only her side of the story. But what about her arch-nemesis, the mysterious Witch? Where did she come from? How did she become so wicked? And what is the true nature of evil?
Gregory Maguire creates a fantasy world so rich and vivid that we will never look at Oz the same way again. Wicked is about a land where animals talk and strive to be treated like first-class citizens, Munchkinlanders seek the comfort of middle-class stability, and the Tin Man becomes a victim of domestic violence. And then there is the little green-skinned girl named Elphaba, who will grow up to become the infamous Wicked Witch of the West, a smart, prickly, and misunderstood creature who challenges all our preconceived notions about the nature of good and evil.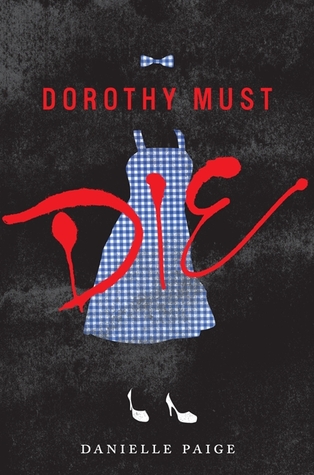 I didn't ask for any of this. I didn't ask to be some kind of hero.
But when your whole life gets swept up by a tornado—taking you with it—you have no choice but to go along, you know?
Sure, I've read the books. I've seen the movies. I know the song about the rainbow and the happy little blue birds. But I never expected Oz to look like this. To be a place where Good Witches can't be trusted, Wicked Witches may just be the good guys, and winged monkeys can be executed for acts of rebellion. There's still the yellow brick road, though—but even that's crumbling.
What happened? Dorothy.
They say she found a way to come back to Oz. They say she seized power and the power went to her head. And now no one is safe.
My name is Amy Gumm—and I'm the other girl from Kansas.
I've been recruited by the Revolutionary Order of the Wicked, and I've been given a mission:
REMOVE
The Tin Woodman's heart,
STEAL
The Scarecrow's brain,
TAKE
The Lion's courage,
And then—
DOROTHY MUST DIE.
ALICE IN WONDERLAND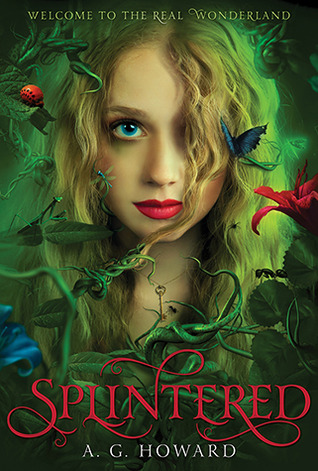 This stunning debut captures the grotesque madness of a mystical under-land, as well as a girl's pangs of first love and independence. Alyssa Gardner hears the whispers of bugs and flowers—precisely the affliction that landed her mother in a mental hospital years before. This family curse stretches back to her ancestor Alice Liddell, the real-life inspiration for Lewis Carroll's Alice's Adventures in Wonderland. Alyssa might be crazy, but she manages to keep it together. For now.
When her mother's mental health takes a turn for the worse, Alyssa learns that what she thought was fiction is based in terrifying reality. The real Wonderland is a place far darker and more twisted than Lewis Carroll ever let on. There, Alyssa must pass a series of tests, including draining an ocean of Alice's tears, waking the slumbering tea party, and subduing a vicious bandersnatch, to fix Alice's mistakes and save her family. She must also decide whom to trust: Jeb, her gorgeous best friend and secret crush, or the sexy but suspicious Morpheus, her guide through Wonderland, who may have dark motives of his own.
Alyss of Wonderland?
When Alyss Heart, heir to the Wonderland throne, must flee through the Pool of Tears to escape the murderous aunt Redd, she finds herself lost and alone in Victorian London. Befriended by an aspiring author named Lewis Carrol, Alyss tells the violent, heartbreaking story of her young life. Alyss trusts this author to tell the truth so that someone, somewhere will find her and bring her home. But he gets the story all wrong. He even spells her name incorrectly!
Fortunately, Royal Bodyguard Hatter Madigan knows all too well the awful truth of Alyss' story and he is searching every corner of our world to find the lost princess and return her to Wonderland so she may eventually battle Redd for her rightful place as the Queen of Hearts.
The Looking Glass Wars unabashedly challenges our Wonderland assumptions surrounding mad tea parties, grinning Cheshire cats, and a curious little blond girl to reveal an epic battle in the endless war for Imagination.
KING ARTHUR
In Marion Zimmer Bradley's masterpiece, we see the tumult & adventures of Camelot's court thru the eyes of the women who bolstered the king's rise & schemed for his fall. From their childhoods thru the ultimate fulfillment of their destinies, we follow these women & a diverse cast of characters that surrounds them as the great Arthurian epic unfolds. As Morgaine & Gwenhwyfar struggle for control over the fate of Arthur's kingdom, as the Knights of the Round Table take on their infamous quest, as Merlin & Viviane wield their magics for the future of Old Britain, the Isle of Avalon slips further into the impenetrable mists of memory, until the fissure between old & new worlds' & old & new religions' claims its most famous victim.
To newcomer Ellie, Avalon High seems like a typical American high school, complete with jocks, nerds, cheerleaders, and even the obligatory senior class president, quarterback, and all-around good guy. But it doesn't take Ellie long to suspect that something weird is going on beneath the glossy surface of this tranquil hall of learning. As she pieces together the meaning of this unfolding drama, she begins to recognize some haunting Arthurian echoes, causing her to worry that she has become just a pawn in mythic history.