Hope you've had a great Winter Break! Here are the most checked out books of December: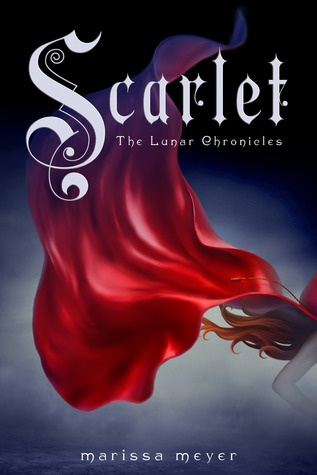 Cinder, the cyborg mechanic, returns in the second thrilling installment of the bestselling Lunar Chronicles. She's trying to break out of prison–even though if she succeeds, she'll be the Commonwealth's most wanted fugitive.
Halfway around the world, Scarlet Benoit's grandmother is missing. It turns out there are many things Scarlet doesn't know about her grandmother or the grave danger she has lived in her whole life. When Scarlet encounters Wolf, a street fighter who may have information as to her grandmother's whereabouts, she is loath to trust this stranger, but is inexplicably drawn to him, and he to her. As Scarlet and Wolf unravel one mystery, they encounter another when they meet Cinder. Now, all of them must stay one step ahead of the vicious Lunar Queen Levana, who will do anything for the handsome Prince Kai to become her husband, her king, her prisoner.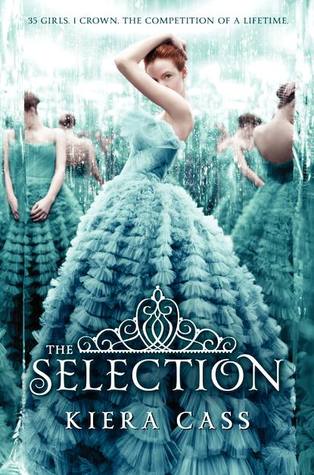 For thirty-five girls, the Selection is the chance of a lifetime. The opportunity to escape the life laid out for them since birth. To be swept up in a world of glittering gowns and priceless jewels. To live in a palace and compete for the heart of gorgeous Prince Maxon.
But for America Singer, being Selected is a nightmare. It means turning her back on her secret love with Aspen, who is a caste below her. Leaving her home to enter a fierce competition for a crown she doesn't want. Living in a palace that is constantly threatened by violent rebel attacks.
Then America meets Prince Maxon. Gradually, she starts to question all the plans she's made for herself–and realizes that the life she's always dreamed of may not compare to a future she never imagined.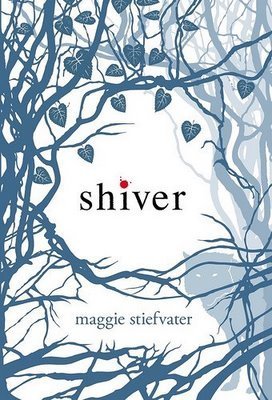 For years, Grace has watched the wolves in the woods behind her house. One yellow-eyed wolf—her wolf—is a chilling presence she can't seem to live without.
Meanwhile, Sam has lived two lives: In winter, the frozen woods, the protection of the pack, and the silent company of a fearless girl. In summer, a few precious months of being human… until the cold makes him shift back again.
Now, Grace meets a yellow-eyed boy whose familiarity takes her breath away. It's her wolf. It has to be. But as winter nears, Sam must fight to stay human—or risk losing himself, and Grace, forever.
Oliver Queen has been a faithful member of the Justice League of America and defended Star City with his trusty bown and an arsenal of deadly arrows for years–now thrill to the definitive tale of how he became Green Arrow!
Queen is a frivolous playboy with little care for anyone or anything–apparently even himself. But when he's double-crossed and marooned on a jungle island, he finds that he does care about something: justice!
David Sedaris' move to Paris from New York inspired these hilarious pieces, including the title essay, about his attempts to learn French from a sadistic teacher who declares that every day spent with you is like having a caesarean section. His family is another inspiration. You Can't Kill the Rooster is a portrait of his brother, who talks incessant hip-hop slang to his bewildered father. And no one hones a finer fury in response to such modern annoyances as restaurant meals presented in ludicrous towers of food and cashiers with six-inch fingernails.
Two misfits.
One extraordinary love.
Eleanor… Red hair, wrong clothes. Standing behind him until he turns his head. Lying beside him until he wakes up. Making everyone else seem drabber and flatter and never good enough…Eleanor.
Park… He knows she'll love a song before he plays it for her. He laughs at her jokes before she ever gets to the punch line. There's a place on his chest, just below his throat, that makes her want to keep promises…Park.
Set over the course of one school year, this is the story of two star-crossed sixteen-year-olds—smart enough to know that first love almost never lasts, but brave and desperate enough to try.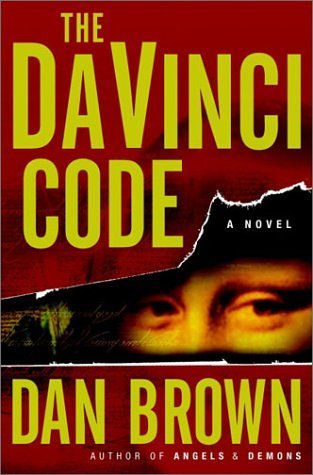 An ingenious code hidden in the works of Leonardo da Vinci. A desperate race through the cathedrals and castles of Europe. An astonishing truth concealed for centuries . . . unveiled at last.
While in Paris, Harvard symbologist Robert Langdon is awakened by a phone call in the dead of the night. The elderly curator of the Louvre has been murdered inside the museum, his body covered in baffling symbols. As Langdon and gifted French cryptologist Sophie Neveu sort through the bizarre riddles, they are stunned to discover a trail of clues hidden in the works of Leonardo da Vinci—clues visible for all to see and yet ingeniously disguised by the painter.
Even more startling, the late curator was involved in the Priory of Sion—a secret society whose members included Sir Isaac Newton, Victor Hugo, and Da Vinci—and he guarded a breathtaking historical secret. Unless Langdon and Neveu can decipher the labyrinthine puzzle—while avoiding the faceless adversary who shadows their every move—the explosive, ancient truth will be lost forever.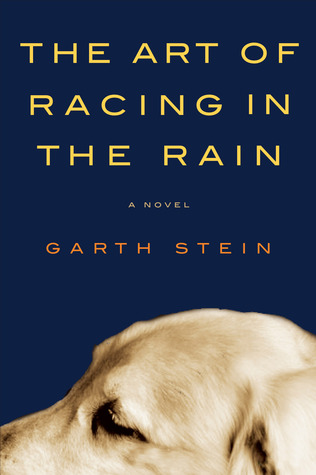 Enzo knows he is different from other dogs: a philosopher with a nearly human soul (and an obsession with opposable thumbs), he has educated himself by watching television extensively, and by listening very closely to the words of his master, Denny Swift, an up-and-coming race car driver.
Through Denny, Enzo has gained tremendous insight into the human condition, and he sees that life, like racing, isn't simply about going fast. On the eve of his death, Enzo takes stock of his life, recalling all that he and his family have been through.
A heart-wrenching but deeply funny and ultimately uplifting story of family, love, loyalty, and hope, The Art of Racing in the Rain is a beautifully crafted and captivating look at the wonders and absurdities of human life…as only a dog could tell it.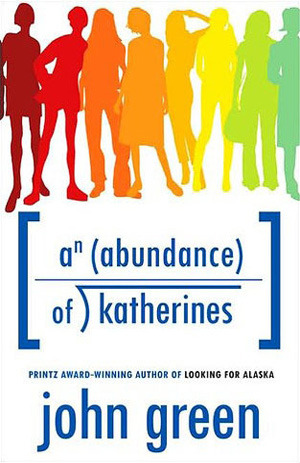 Katherine V thought boys were gross
Katherine X just wanted to be friends
Katherine XVIII dumped him in an e-mail
K-19 broke his heart
When it comes to relationships, Colin Singleton's type happens to be girls named Katherine. And when it comes to girls named Katherine, Colin is always getting dumped. Nineteen times, to be exact.
On a road trip miles from home, this anagram-happy, washed-up child prodigy has ten thousand dollars in his pocket, a bloodthirsty feral hog on his trail, and an overweight, Judge Judy-loving best friend riding shotgun–but no Katherines. Colin is on a mission to prove The Theorem of Underlying Katherine Predictability, which he hopes will predict the future of any relationship, avenge Dumpees everywhere, and finally win him the girl. Love, friendship, and a dead Austro-Hungarian archduke add up to surprising and heart-changing conclusions in this ingeniously layered comic novel about reinventing oneself.
I do know things really began to spin out of control after my first sex dream.
It all started with a dream. Nothing exceptional, just a typical fantasy about a boy, the kind of dream that most teen girls experience. But Pattyn Von Stratten is not like most teen girls. Raised in a religious — yet abusive — family, a simple dream may not be exactly a sin, but it could be the first step toward hell and eternal damnation.
This dream is a first step for Pattyn. But is it to hell or to a better life? For the first time Pattyn starts asking questions. Questions seemingly without answers — about God, a woman's role, sex, love — mostly love. What is it? Where is it? Will she ever experience it? Is she deserving of it?
It's with a real boy that Pattyn gets into real trouble. After Pattyn's father catches her in a compromising position, events spiral out of control until Pattyn ends up suspended from school and sent to live with an aunt she doesn't know.
Pattyn is supposed to find salvation and redemption during her exile to the wilds of rural Nevada. Yet what she finds instead is love and acceptance. And for the first time she feels worthy of both — until she realizes her old demons will not let her go. Pattyn begins down a path that will lead her to a hell — a hell that may not be the one she learned about in sacrament meetings, but it is hell all the same.
In this riveting and masterful novel told in verse, Ellen Hopkins takes readers on an emotional roller-coaster ride. From the highs of true love to the lows of abuse, Pattyn's story will have readers engrossed until the very last word.