Welcome back, Scouts!
Winter break was fun, but now it's time to crack down for finals! We've compiled a list of books to help you unwind, books that are fun, devour-in-one-sitting books. You've got enough deep thinking to do as you prepare for analytical English finals and studying calculus.  The books we picked are designed to help you relax in your study breaks or between finals.
Remember, reading helps decrease stress, so it's not really procrastinating, you're just taking care of yourself!
CHERUB agents are highly trained, extremely talented–and all under the age of seventeen. For official purposes, these agents do not exist. They are sent out on missions to spy on terrorists, hack into crucial documents, and gather intel on global threats–all without gadgets or weapons. It is an exceptionally dangerous job, but these agents have one crucial advantage: adults never suspect that teens are spying on them. James is the latest CHERUB recruit. He's a bit of a troublemaker, but he's also brilliant. And CHERUB needs him. James has no idea what to expect, but he's out of options. Before he can start in the field he must first survive one hundred grueling days of basic training, where even the toughest recruits don't make it to the end….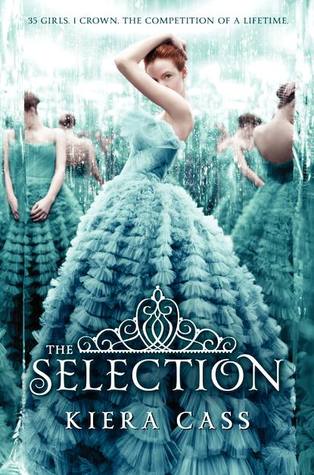 For thirty-five girls, the Selection is the chance of a lifetime. The opportunity to escape the life laid out for them since birth. To be swept up in a world of glittering gowns and priceless jewels. To live in a palace and compete for the heart of gorgeous Prince Maxon.
But for America Singer, being Selected is a nightmare. It means turning her back on her secret love with Aspen, who is a caste below her. Leaving her home to enter a fierce competition for a crown she doesn't want. Living in a palace that is constantly threatened by violent rebel attacks.
Then America meets Prince Maxon. Gradually, she starts to question all the plans she's made for herself–and realizes that the life she's always dreamed of may not compare to a future she never imagined.
A long, hot summer…
That's what Macy has to look forward to while her boyfriend, Jason, is away at Brain Camp. Days will be spent at a boring job in the library, evenings will be filled with vocabulary drills for the SATs, and spare time will be passed with her mother, the two of them sharing a silent grief at the traumatic loss of Macy's father.
But sometimes, unexpected things can happen—things such as the catering job at Wish, with its fun-loving, chaotic crew. Or her sister's project of renovating the neglected beach house, awakening long-buried memories. Things such as meeting Wes, a boy with a past, a taste for Truth-telling, and an amazing artistic talent, the kind of boy who could turn any girl's world upside down. As Macy ventures out of her shell, she begins to wonder, Is it really better to be safe than sorry?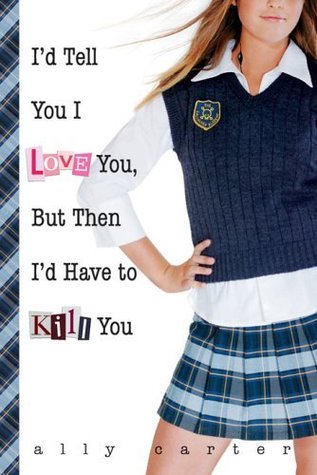 Cammie Morgan is a student at the Gallagher Academy for Exceptional Young Women, a fairly typical all-girls school-that is, if every school taught advanced martial arts in PE and the latest in chemical warfare in science, and students received extra credit for breaking CIA codes in computer class. The Gallagher Academy might claim to be a school for geniuses but it's really a school for spies. Even though Cammie is fluent in fourteen languages and capable of killing a man in seven different ways, she has no idea what to do when she meets an ordinary boy who thinks she's an ordinary girl. Sure, she can tap his phone, hack into his computer, or track him through town with the skill of a real "pavement artist"-but can she maneuver a relationship with someone who can never know the truth about her?
Cammie Morgan may be an elite spy-in-training, but in her sophomore year, she's on her most dangerous mission–falling in love.
As punishment for a crime he didn't really commit, Matt was given a choice: Go to jail or go live with an old woman named Mrs. Deverill in a remote town called Lesser Malling. He should have chosen jail. A strange and sinister plan is coming together in LEsser Malling, with Matt at the center of it all. People who try to help him disappear… or die. It all ties to an evil place called Raven's Gate- a place whose destiny is horrifyingly intertwined with Matt's own. Matt is used to being in the wrong place at the wrong time. But now he's in the right plave at the right time- for all the wrong reasons. It's going to take all his strength and power to save his life and stop RAven's gate from unleashing an ancient doom.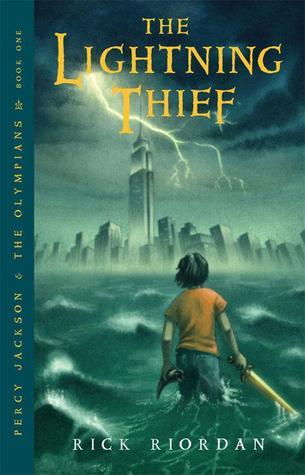 Percy Jackson is a good kid, but he can't seem to focus on his schoolwork or control his temper. And lately, being away at boarding school is only getting worse-Percy could have sworn his pre-algebra teacher turned into a monster and tried to kill him. When Percy's mom finds out, she knows it's time that he knew the truth about where he came from, and that he go to the one place he'll be safe. She sends Percy to Camp Half Blood, a summer camp for demigods (on Long Island), where he learns that the father he never knew is Poseidon, God of the Sea. Soon a mystery unfolds and together with his friends — one a satyr and the other the demigod daughter of Athena — Percy sets out on a quest across the United States to reach the gates of the Underworld (located in a recording studio in Hollywood) and prevent a catastrophic war between the gods.
They have always scared him in the past — the Rangers, with their dark cloaks and shadowy ways. The villagers believe the Rangers practice magic that makes them invisible to ordinary people. And now 15-year-old Will, always small for his age, has been chosen as a Ranger's apprentice. What he doesn't yet realize is that the Rangers are the protectors of the kingdom. Highly trained in the skills of battle and surveillance, they fight the battles before the battles reach the people. And as Will is about to learn, there is a large battle brewing. The exiled Morgarath, Lord of the Mountains of Rain and Night, is gathering his forces for an attack on the kingdom. This time, he will not be denied….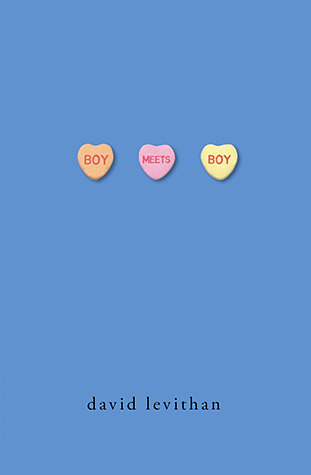 This is the story of Paul, a sophomore at a high school like no other: The cheerleaders ride Harleys, the homecoming queen used to be a guy named Daryl (she now prefers Infinite Darlene and is also the star quarterback), and the gay-straight alliance was formed to help the straight kids learn how to dance.
When Paul meets Noah, he thinks he's found the one his heart is made for. Until he blows it. The school bookie says the odds are 12-to-1 against him getting Noah back, but Paul's not giving up without playing his love really loud. His best friend Joni might be drifting away, his other best friend Tony might be dealing with ultra-religious parents, and his ex-boyfriend Kyle might not be going away anytime soon, but sometimes everything needs to fall apart before it can really fit together right.
This is a happy-meaningful romantic comedy about finding love, losing love, and doing what it takes to get love back in a crazy-wonderful world.
EDENBROOKE by Juilianne Donaldson
Marianne Daventry will do anything to escape the boredom of Bath and the amorous attentions of an unwanted suitor. So when an invitation arrives from her twin sister, Cecily, to join her at a sprawling country estate, she jumps at the chance. Thinking she'll be able to relax and enjoy her beloved English countryside while her sister snags the handsome heir of Edenbrooke, Marianne finds that even the best laid plans can go awry. From a terrifying run-in with a highwayman to a seemingly harmless flirtation, Marianne finds herself embroiled in an unexpected adventure filled with enough romance and intrigue to keep her mind racing. Will Marianne be able to rein in her traitorous heart, or will a mysterious stranger sweep her off her feet? Fate had something other than a relaxing summer in mind when it sent Marianne to Edenbrooke.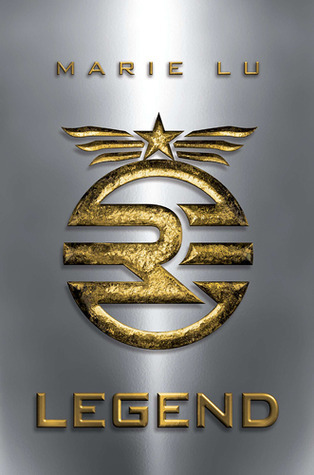 What was once the western United States is now home to the Republic, a nation perpetually at war with its neighbors. Born into an elite family in one of the Republic's wealthiest districts, fifteen-year-old June is a prodigy being groomed for success in the Republic's highest military circles. Born into the slums, fifteen-year-old Day is the country's most wanted criminal. But his motives may not be as malicious as they seem.
From very different worlds, June and Day have no reason to cross paths – until the day June's brother, Metias, is murdered and Day becomes the prime suspect. Caught in the ultimate game of cat and mouse, Day is in a race for his family's survival, while June seeks to avenge Metias's death. But in a shocking turn of events, the two uncover the truth of what has really brought them together, and the sinister lengths their country will go to keep its secrets.