Have you ever read a book where a main character holds a different sexuality than you? I'd bet not. For one thing, diverse books aren't easy to find.
Most people don't think to pick up a book with a protagonist different from themselves. When we read, we like to fall into a story, and it's easier to do if the hero or heroine is like you–it's why they market "boy books" and "girl books." But I don't have to tell you it's important to see the world from different eyes–that lesson's been drilled into you.
What more important is to choose to see through others eyes, and picking up a book is an easy, painless way to expand your horizons.
LESBIAN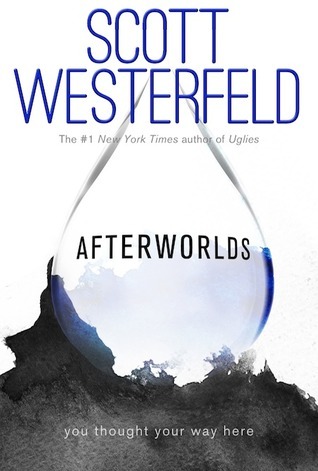 Darcy Patel has put college and everything else on hold to publish her teen novel, Afterworlds. Arriving in New York with no apartment or friends she wonders whether she's made the right decision until she falls in with a crowd of other seasoned and fledgling writers who take her under their wings…
Told in alternating chapters is Darcy's novel, a suspenseful thriller about Lizzie, a teen who slips into the 'Afterworld' to survive a terrorist attack. But the Afterworld is a place between the living and the dead and as Lizzie drifts between our world and that of the Afterworld, she discovers that many unsolved – and terrifying – stories need to be reconciled. And when a new threat resurfaces, Lizzie learns her special gifts may not be enough to protect those she loves and cares about most.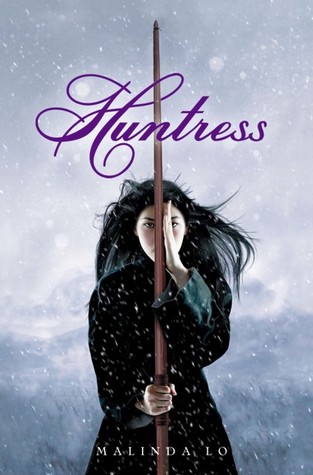 Nature is out of balance in the human world. The sun hasn't shone in years, and crops are failing. Worse yet, strange and hostile creatures have begun to appear. The people's survival hangs in the balance.
To solve the crisis, the oracle stones are cast, and Kaede and Taisin, two seventeen-year-old girls, are picked to go on a dangerous and unheard-of journey to Tanlili, the city of the Fairy Queen. Taisin is a sage, thrumming with magic, and Kaede is of the earth, without a speck of the otherworldly. And yet the two girls' destinies are drawn together during the mission. As members of their party succumb to unearthly attacks and fairy tricks, the two come to rely on each other and even begin to fall in love. But the Kingdom needs only one huntress to save it, and what it takes could tear Kaede and Taisin apart forever.
The exciting adventure prequel to Malinda Lo's highly acclaimed novel Ashis overflowing with lush Chinese influences and details inspired by the I Ching, and is filled with action and romance.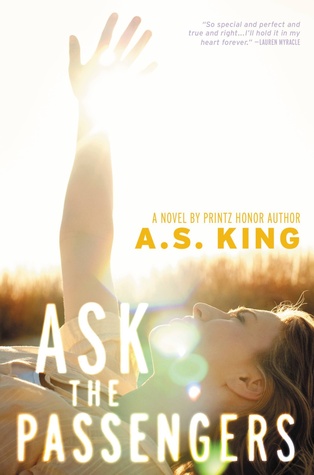 Astrid Jones desperately wants to confide in someone, but her mother's pushiness and her father's lack of interest tell her they're the last people she can trust. Instead, Astrid spends hours lying on the backyard picnic table watching airplanes fly overhead. She doesn't know the passengers inside, but they're the only people who won't judge her when she asks them her most personal questions–like what it means that she's falling in love with a girl.
As her secret relationship becomes more intense and her friends demand answers, Astrid has nowhere left to turn. She can't share the truth with anyone except the people at thirty thousand feet, and they don't even know she's there. But little does Astrid know just how much even the tiniest connection will affect these strangers' lives–and her own–for the better.
In this truly original portrayal of a girl struggling to break free of society's definitions, Printz Honor author A.S. King asks readers to question everything–and offers hope to those who will never stop seeking real love.
What happens when your two best friends fall in love…with each other?
"Their friendship went so far back, it bordered on the Biblical — in the beginning, there was Nina and Avery and Mel." So says high school senior Nina Bermudez about herself and her two best friends, nicknamed "The Bermudez Triangle" by a jealous wannabe back on Nina's eleventh birthday. But the threesome faces their first separation when Nina goes away the summer before their senior year. And in ten short weeks, everything changes.
Nina returns home bursting with stories about Steve, the quirky yet adorable eco-warrior she fell for hard while away. But when she asks her best friends about their summer romances, an awkward silence follows.
Nina soon learns the shocking truth when she sees Mel and Avery…kissing. Their friendship is rocked by what feels like the ultimate challenge. But it's only the beginning of a sometimes painful, sometimes funny, always gripping journey as three girls discover who they are and what they really want.
Kate was Lissa's best friend. They've shared everything for four years. Then one night at a drunken party, Kate leaned in to kiss Lissa, and Lissa kissed her back. And now Kate is pretending Lissa doesn't exist. Confused and alone, Lissa's left questioning everything she thought she knew about herself, and about life. But with the help of a free-spirit new friend, Lissa's beginning to find the strength to realize that sometimes falling in love with the wrong person is the only way to find your footing.
Scars by C. A. Rainfield
Kendra, fifteen, hasn't felt safe since she began to recall devastating memories of childhood sexual abuse, especially because she still can't remember the most important detail– her abuser's identity. Frightened, Kendra believes someone is always watching and following her, leaving menacing messages only she understands. If she lets her guard down even for a minute, it could cost Kendra her life. To relieve the pressure, Kendra cuts; aside from her brilliantly expressive artwork, it's her only way of coping. Since her own mother is too self-absorbed to hear her cries for help, Kendra finds support in others instead: from her therapist and her art teacher, from Sandy, the close family friend who encourages her artwork, and from Meghan, the classmate who's becoming a friend and maybe more. But the truth about Kendra's abuse is just waiting to explode, with startling unforeseen consequences. Scars is the unforgettable story of one girl's frightening path to the truth.
Shine by Lauren Myracle
When her best guy friend falls victim to a vicious hate crime, sixteen-year-old Cat sets out to discover who in her small town did it. Richly atmospheric, this daring mystery mines the secrets of a tightly knit Southern community and examines the strength of will it takes to go against everyone you know in the name of justice.
Against a backdrop of poverty, clannishness, drugs, and intolerance, Myracle has crafted a harrowing coming-of-age tale couched in a deeply intelligent mystery. Smart, fearless, and compassionate, this is an unforgettable work from a beloved author.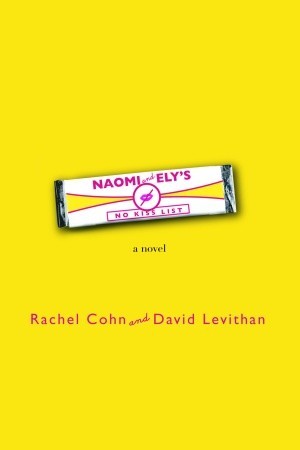 Naomi and Ely are best friends. Naomi loves and is in love with Ely, and Ely loves Naomi, but prefers to be in love with boys. So they create their "No Kiss List" of people neither of them is allowed to kiss. And this works fine…until Bruce.
Bruce is Naomi's boyfriend, so there's no reason to put him on the List. But when Ely kisses Bruce, the result is a rift of universal proportions. Can these best friends come back together again? Or will this be the end of Naomi and Ely: the institution?
GAY
Knox was born into one of the City's wealthiest families. A Patron, he has everything a boy could possibly want—the latest tech, the coolest clothes, and a Proxy to take all his punishments. When Knox breaks a vase, Syd is beaten. When Knox plays a practical joke, Syd is forced to haul rocks. And when Knox crashes a car, killing one of his friends, Syd is branded and sentenced to death.
Syd is a Proxy. His life is not his own.
Then again, neither is Knox's. Knox and Syd have more in common than either would guess. So when Knox and Syd realize that the only way to beat the system is to save each other, they flee. Yet Knox's father is no ordinary Patron, and Syd is no ordinary Proxy. The ensuing cross-country chase will uncover a secret society of rebels, test both boys' resolve, and shine a blinding light onto a world of those who owe and those who pay. Some debts, it turns out, cannot be repaid.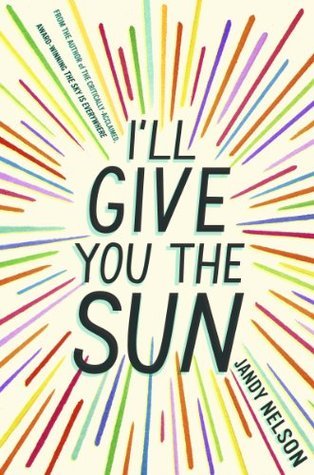 Jude and her twin brother, Noah, are incredibly close. At thirteen, isolated Noah draws constantly and is falling in love with the charismatic boy next door, while daredevil Jude cliff-dives and wears red-red lipstick and does the talking for both of them. But three years later, Jude and Noah are barely speaking. Something has happened to wreck the twins in different and dramatic ways . . . until Jude meets a cocky, broken, beautiful boy, as well as someone else—an even more unpredictable new force in her life. The early years are Noah's story to tell. The later years are Jude's. What the twins don't realize is that they each have only half the story, and if they could just find their way back to one another, they'd have a chance to remake their world.
This radiant novel from the acclaimed, award-winning author of The Sky Is Everywhere will leave you breathless and teary and laughing—often all at once.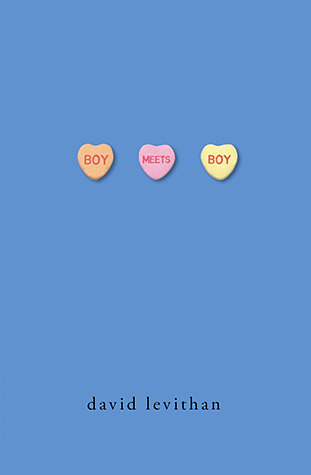 This is the story of Paul, a sophomore at a high school like no other: The cheerleaders ride Harleys, the homecoming queen used to be a guy named Daryl (she now prefers Infinite Darlene and is also the star quarterback), and the gay-straight alliance was formed to help the straight kids learn how to dance.
When Paul meets Noah, he thinks he's found the one his heart is made for. Until he blows it. The school bookie says the odds are 12-to-1 against him getting Noah back, but Paul's not giving up without playing his love really loud. His best friend Joni might be drifting away, his other best friend Tony might be dealing with ultra-religious parents, and his ex-boyfriend Kyle might not be going away anytime soon, but sometimes everything needs to fall apart before it can really fit together right.
This is a happy-meaningful romantic comedy about finding love, losing love, and doing what it takes to get love back in a crazy-wonderful world.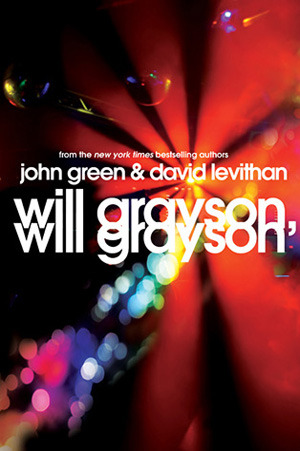 One cold night, in a most unlikely corner of Chicago, two teens—both named Will Grayson—are about to cross paths. As their worlds collide and intertwine, the Will Graysons find their lives going in new and unexpected directions, building toward romantic turns-of-heart and the epic production of history's most fabulous high school musical.
Hilarious, poignant, and deeply insightful, John Green and David Levithan's collaborative novel is brimming with a double helping of the heart and humor that have won both of them legions of faithful fans.
There is one thing Steven knows for sure: He's absolutely, positively NOT gay.
Steven's a 16-year-old boy with two obsessions: sex and getting his driving license. The problem is, Steven's not thinking girls when he's thinking sex. Could he be — don't say it — gay? Steven sets out to get in touch with his inner he-man with Healthy Heterosexual Strategies such as "Start Hanging Out with the Guys," and "Begin Intensive Dating." But are Steven's tactics going to straighten him out, or leave him all twisted up?
Absolutely hilarious. Positively sidesplitting. But absolutely, positively NOT GAY!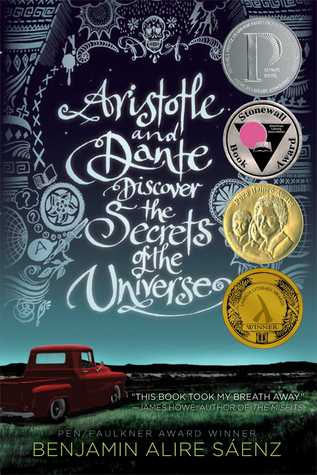 A lyrical novel about family and friendship from critically acclaimed author Benjamin Alire Sáenz.
Dante can swim. Ari can't. Dante is articulate and self-assured. Ari has a hard time with words and suffers from self-doubt. Dante gets lost in poetry and art. Ari gets lost in thoughts of his older brother who is in prison. Dante is fair skinned. Ari's features are much darker. It seems that a boy like Dante, with his open and unique perspective on life, would be the last person to break down the walls that Ari has built around himself.
But against all odds, when Ari and Dante meet, they develop a special bond that will teach them the most important truths of their lives, and help define the people they want to be. But there are big hurdles in their way, and only by believing in each other―and the power of their friendship―can Ari and Dante emerge stronger on the other side.
Jason Carrillo is a jock with a steady girlfriend, but he can't stop dreaming about sex…with other guys.
Kyle Meeks doesn't look gay, but he is. And he hopes he never has to tell anyone — especially his parents.
Nelson Glassman is "out" to the entire world, but he can't tell the boy he loves that he wants to be more than just friends.
Three teenage boys, coming of age and out of the closet. In a revealing debut novel that percolates with passion and wit, Alex Sanchez follows these very different high-school seniors as their struggles with sexuality and intolerance draw them into a triangle of love, betrayal, and ultimately, friendship.
Larry, Teresa, and Elliot are so tight, there's no room in their circle for more than three: boy, girl, boy. And when they graduate, they plan to move to California to start their real lives–together.
But who are they fooling? Larry is gay and trying to come to terms with his sexuality. Teresa is tired of hanging out with boys she loves who don't want to be her boyfriend. And Elliot is realizing that he may like himself more if he isn't always in the shadow of his friends. This is a wry, surprising, and insightful story about three best friends who each learn how tough it is to be yourself.
Hero by Perry Moore
The last thing in the world Thom Creed wants is to add to his father's pain, so he keeps secrets. Like that he has special powers. And that he's been asked to join the League – the very organization of superheroes that spurned his dad. But the most painful secret of all is one Thom can barely face himself: he's gay.
But becoming a member of the League opens up a new world to Thom. There, he connects with a misfit group of aspiring heroes, including Scarlett, who can control fire but not her anger; Typhoid Larry, who can make anyone sick with his touch; and Ruth, a wise old broad who can see the future. Like Thom, these heroes have things to hide; but they will have to learn to trust one another when they uncover a deadly conspiracy within the League.
To survive, Thom will face challenges he never imagined. To find happiness, he'll have to come to terms with his father's past and discover the kind of hero he really wants to be.
QUEER
EVERY DAY by David Leviathan
Every day a different body. Every day a different life. Every day in love with the same girl.
There's never any warning about where it will be or who it will be. A has made peace with that, even established guidelines by which to live: Never get too attached. Avoid being noticed. Do not interfere.
It's all fine until the morning that A wakes up in the body of Justin and meets Justin's girlfriend, Rhiannon. From that moment, the rules by which A has been living no longer apply. Because finally A has found someone he wants to be with—day in, day out, day after day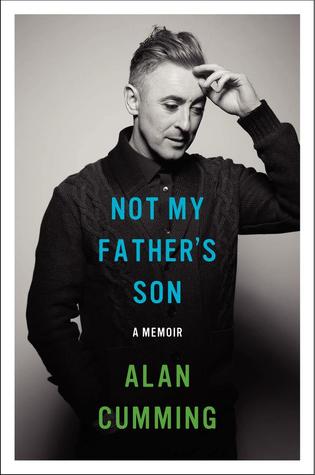 In his unique and engaging voice, the acclaimed actor of stage and screen shares the emotional story of his complicated relationship with his father and the deeply buried family secrets that shaped his life and career
A beloved star of stage, television, and film, Alan Cumming is a successful artist whose diversity and fearlessness is unparalleled. His success masks a painful childhood growing up under the heavy rule of an emotionally and physically abusive father—a relationship that tormented him long into adulthood.
When television producers in the UK approached him to appear on a popular celebrity genealogy show in 2010, Alan enthusiastically agreed. He hoped the show would solve a family mystery involving his maternal grandfather, a celebrated WWII hero who disappeared in the Far East. But as the truth of his family ancestors revealed itself, Alan learned far more than he bargained for about himself, his past, and his own father.
With ribald humor, wit, and incredible insight, Alan seamlessly moves back and forth in time, integrating stories from his childhood in Scotland and his experiences today as a film, television, and theater star. At times suspenseful, deeply moving, and wickedly funny, Not My Father's Son will make readers laugh even as it breaks their hearts.
TRANSSEXUAL
I am J by Cris Beam
J always felt different. He was certain that eventually everyone would understand who he really was; a boy mistakenly born as a girl. Yet as he grew up, his body began to betray him; eventually J stopped praying to wake up a "real boy" and started covering up his body, keeping himself invisible – from his family, from his friends…from the world. But after being deserted by the best friend he thought would always be by his side, J decides that he's done hiding – it's time to be who he really is. And this time he is determined not to give up, no matter the cost.
An inspiring story of self-discovery, of choosing to stand up for yourself, and of finding your own path – readers will recognize a part of themselves in J's struggle to love his true self.
"Last week I cut my hair, bought some boys' clothes and shoes, wrapped a large ACE bandage around my chest to flatten my fortunately-not-large breasts, and began looking for a new name."
Angela Katz-McNair has never felt quite right as a girl. Her whole life is leading up to the day she decides to become Grady, a guy. While coming out as transgendered feels right to Grady, he isn't prepared for the reaction he gets from everyone else. His mother is upset, his younger sister is mortified, and his best friend, Eve, won't acknowledge him in public. Why can't people just let Grady be himself?
Grady's life is miserable until he finds friends in some unexpected places — like the school geek, Sebastian, who explains that there is precedent in the natural world (parrotfish change gender when they need to, and the newly male fish are the alpha males), and Kita, a senior who might just be Grady's first love.
From acclaimed writer Ellen Wittlinger, this is the groundbreaking story of one teen's search for self and his struggle for acceptance.
The fifty contestants in the Miss Teen Dream pageant thought this was going to be a fun trip to the beach, where they could parade in their state-appropriate costumes and compete in front of the cameras. But sadly, their airplane had another idea crashing on a desert island and leaving the survivors stranded with little food, little water, and practically no eyeliner.
What's a beauty queen to do? Continue to practice for the talent portion of the program–or wrestle snakes to the ground? Get a perfect tan–or learn to run wild? And what should happen when the sexy pirates show up?
Welcome to the heart of non-exfoliated darkness. Your tour guide? None other than Libba Bray, the hilarious, sensational, Printz Award-winning author of A Great and Terrible Beauty and Going Bovine. The result is a novel that will make you laugh, make you think, and make you never see beauty the same way again.
BISEXUAL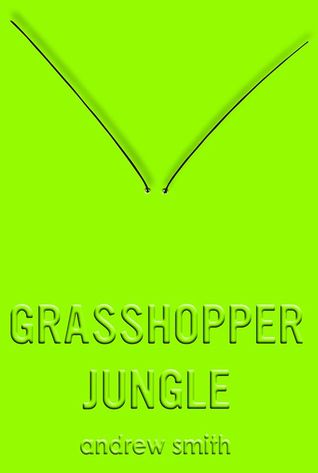 Sixteen-year-old Austin Szerba interweaves the story of his Polish legacy with the story of how he and his best friend , Robby, brought about the end of humanity and the rise of an army of unstoppable, six-foot tall praying mantises in small-town Iowa.
To make matters worse, Austin's hormones are totally oblivious; they don't care that the world is in utter chaos: Austin is in love with his girlfriend, Shann, but remains confused about his sexual orientation. He's stewing in a self-professed constant state of maximum horniness, directed at both Robby and Shann. Ultimately, it's up to Austin to save the world and propagate the species in this sci-fright journey of survival, sex, and the complex realities of the human condition.
ASEXUAL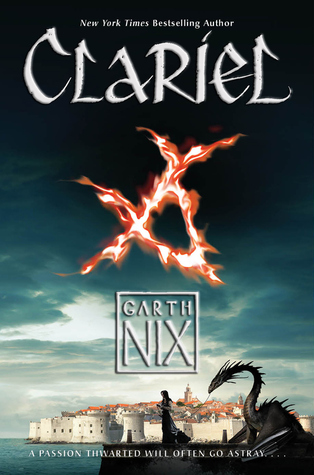 Sixteen-year-old Clariel is not adjusting well to her new life in the city of Belisaere, the capital of the Old Kingdom. She misses roaming freely within the forests of Estwael, and she feels trapped within the stone city walls. And in Belisaere she is forced to follow the plans, plots and demands of everyone, from her parents to her maid, to the sinister Guildmaster Kilp. Clariel can see her freedom slipping away. It seems too that the city itself is descending into chaos, as the ancient rules binding Abhorsen, King and Clayr appear to be disintegrating.
With the discovery of a dangerous Free Magic creature loose in the city, Clariel is given the chance both to prove her worth and make her escape. But events spin rapidly out of control. Clariel finds herself more trapped than ever, until help comes from an unlikely source. But the help comes at a terrible cost. Clariel must question the motivations and secret hearts of everyone around her – and it is herself she must question most of all.