Happy March Scouts! Winter's almost over, though you can't tell by the weather.
You curled up with some great reads last month, so if you're looking for something to take on Spring Break, try a book on this list!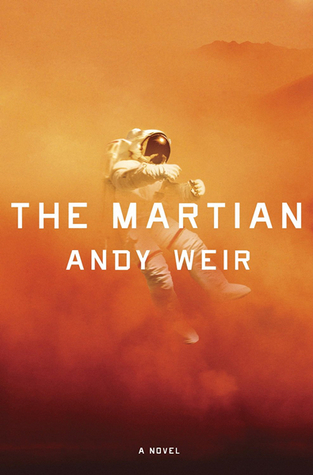 Six days ago, astronaut Mark Watney became one of the first men to walk on the surface of Mars. Now, he's sure he'll be the first man to die there.
It started with the dust storm that holed his suit and nearly killed him, and that forced his crew to leave him behind, sure he was already dead. Now he's stranded millions of miles from the nearest human being, with no way to even signal Earth that he's alive–and even if he could get word out, his food would be gone years before a rescue mission could arrive. Chances are, though, he won't have time to starve to death. The damaged machinery, unforgiving environment, or plain-old "human error" are much more likely to get him first.
But Mark isn't ready to give up yet. Drawing on his ingenuity, his engineering skills–and a relentless, dogged refusal to quit–he steadfastly confronts one seemingly insurmountable obstacle after the next. But will his resourcefulness be enough to overcome the impossible odds against him?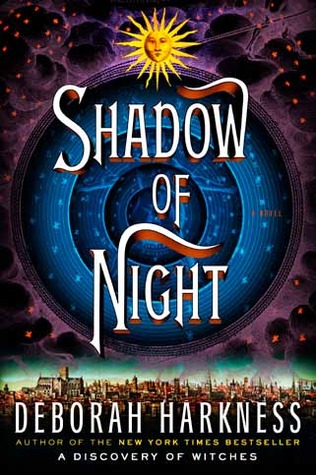 IT BEGAN WITH A DISCOVERY OF WITCHES.
Historian Diana Bishop, descended from a line of powerful witches, and long-lived vampire Matthew Clairmont have broken the laws dividing creatures. When Diana discovered a significant alchemical manuscript in the Bodleian Library,she sparked a struggle in which she became bound to Matthew. Now the fragile coexistence of witches, daemons, vampires and humans is dangerously threatened.
Seeking safety, Diana and Matthew travel back in time to London, 1590. But they soon realise that the past may not provide a haven. Reclaiming his former identity as poet and spy for Queen Elizabeth, the vampire falls back in with a group of radicals known as the School of Night. Many are unruly daemons, the creative minds of the age, including playwright Christopher Marlowe and mathematician Thomas Harriot.
Together Matthew and Diana scour Tudor London for the elusive manuscript Ashmole 782, and search for the witch who will teach Diana how to control her remarkable powers…
From 1999 to 2009, U.S. Navy SEAL Chris Kyle recorded the most career sniper kills in United States military history. The Pentagon has officially confirmed more than 150 of Kyle's kills (the previous American record was 109), but it has declined to verify the astonishing total number for this book. Iraqi insurgents feared Kyle so much they named him al-Shaitan ("the devil") and placed a bounty on his head. Kyle earned legendary status among his fellow SEALs, Marines, and U.S. Army soldiers, whom he protected with deadly accuracy from rooftops and stealth positions. Gripping and unforgettable, Kyle's masterful account of his extraordinary battlefield experiences ranks as one of the great war memoirs of all time.
A native Texan who learned to shoot on childhood hunting trips with his father, Kyle was a champion saddle-bronc rider prior to joining the Navy. After 9/11, he was thrust onto the front lines of the War on Terror, and soon found his calling as a world-class sniper who performed best under fire. He recorded a personal-record 2,100-yard kill shot outside Baghdad; in Fallujah, Kyle braved heavy fire to rescue a group of Marines trapped on a street; in Ramadi, he stared down insurgents with his pistol in close combat. Kyle talks honestly about the pain of war—of twice being shot and experiencing the tragic deaths of two close friends.
American Sniper also honors Kyles fellow warriors, who raised hell on and off the battlefield. And in moving first-person accounts throughout, Kyles wife, Taya, speaks openly about the strains of war on their marriage and children, as well as on Chris.
Adrenaline-charged and deeply personal, American Sniper is a thrilling eyewitness account of war that only one man could tell.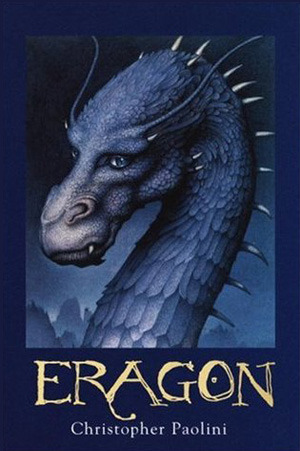 One boy . . .
One dragon . . .
A world of adventure.
When Eragon finds a polished blue stone in the forest, he thinks it is the lucky discovery of a poor farm boy; perhaps it will buy his family meat for the winter. But when the stone brings a dragon hatchling, Eragon soon realizes he has stumbled upon a legacy nearly as old as the Empire itself.
Overnight his simple life is shattered, and he is thrust into a perilous new world of destiny, magic, and power. With only an ancient sword and the advice of an old storyteller for guidance, Eragon and the fledgling dragon must navigate the dangerous terrain and dark enemies of an Empire ruled by a king whose evil knows no bounds.
Can Eragon take up the mantle of the legendary Dragon Riders? The fate of the Empire may rest in his hands.
6. Timeline by Michael Crichton
In an Arizona desert, a man wanders in a daze, speaking words that make no sense. Within twenty-four hours he is dead, his body swiftly cremated by his only known associates.
Halfway around the world, archaeologists make a shocking discovery at a medieval site. Suddenly they are swept off to the headquarters of a secretive multinational corporation that has developed an astounding technology. Now this group is about to get a chance not to study the past but to enter it. And with history opened up to the present, the dead awakened to the living, these men and women will soon find themselves fighting for their very survival—six hundred years ago.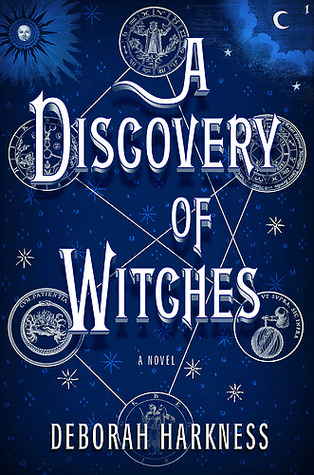 A richly inventive novel about a centuries-old vampire, a spellbound witch, and the mysterious manuscript that draws them together.
Deep in the stacks of Oxford's Bodleian Library, young scholar Diana Bishop unwittingly calls up a bewitched alchemical manuscript in the course of her research. Descended from an old and distinguished line of witches, Diana wants nothing to do with sorcery; so after a furtive glance and a few notes, she banishes the book to the stacks. But her discovery sets a fantastical underworld stirring, and a horde of daemons, witches, and vampires soon descends upon the library. Diana has stumbled upon a coveted treasure lost for centuries-and she is the only creature who can break its spell.
Debut novelist Deborah Harkness has crafted a mesmerizing and addictive read, equal parts history and magic, romance and suspense. Diana is a bold heroine who meets her equal in vampire geneticist Matthew Clairmont, and gradually warms up to him as their alliance deepens into an intimacy that violates age-old taboos. This smart, sophisticated story harks back to the novels of Anne Rice, but it is as contemporary and sensual as the Twilight series-with an extra serving of historical realism.
A midnight call to duty brings Captain America aboard the S.H.I.E.L.D Heli-carrier to identify the corpse of his most feared adversary: the Red Skull! The shocking murder of Cap's oldest enemy may not be the end of the Skull's plans, however, because whoever shot the Skull has stolen his final project: an unfinished Cosmic Cube with the potential power to alter reality itself. Adding to the imminent danger, a cadre of the Skull's followers has already set in motion a plan to ignite bombs in the hearts of Paris, London and Manhattan – causing untold death and destruction. Racing against these bombs' rapidly ticking clocks, the Star-Spangled Avenger must not only solve the mystery of his nemesis' murder, but find the Cube before it can be used in the Red Skull's malevolent plot against the United States! Then, the questions plaguing Captain America's dreams and memories have been answered in the most brutal way possible. And in the wake of this brutality, General Lukin makes his first…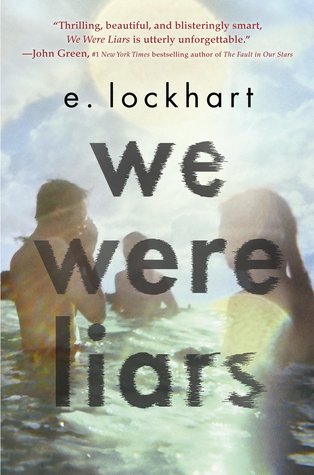 A beautiful and distinguished family.
A private island.
A brilliant, damaged girl; a passionate, political boy.
A group of four friends—the Liars—whose friendship turns destructive.
A revolution. An accident. A secret.
Lies upon lies.
True love.
The truth.
We Were Liars is a modern, sophisticated suspense novel from National Book Award finalist and Printz Award honoree E. Lockhart.
Read it.
And if anyone asks you how it ends, just LIE.
2. BRUISER BY NEAL SHUSTERMAN
"There's a reason why Brewster can't have friends – why he can't care about too many people. Because when he cares about you, things start to happen. Impossible things that can't be explained. I know, because they're happening to me."
When Brontë starts dating Brewster "Bruiser" Rawlins – the guy voted "Most Likely to Get the Death Penalty" her twin brother, Tennyson, isn't surprised. But then strange things begin to occur. Tennyson and Brontë's scrapes heal unnaturally fast, and cuts disappear before their eyes. What at first seems like their good fortune turns out to be more than they bargained for…much more.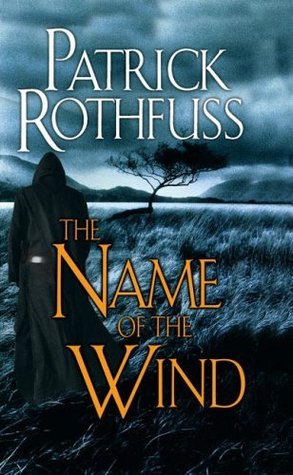 My name is Kvothe.
I have stolen princesses back from sleeping barrow kings. I burned down the town of Trebon. I have spent the night with Felurian and left wit hboth my sanity and my life. I was expelled from the University at a younger age than most people are allowed in. I tread paths by moonlight that others fear to speak of during the day. I have talked to Gods, loved women, and written songs that make minstrels weep.
You may have heard of me.
Told in Kvothe's own voice, this is the tale of the magically gifted young man who grows to be the most notorious wizard his world has ever seen. The intimate narrative of his childhood in a troupe of traveling players, his years spent as a near-feral orphan in a crime-ridden city, his daringly brazen yet successful bid to enter a legendary school of magic, and his life as a fugitive after the murder of a king form a gripping coming-of-age story unrivaled in recent literature. A high-action story written with a poet's hand, The Name of the Wind is a masterpiece that will transport readers into the body and mind of a wizard.