We're almost to the end of March Madness, Scouts!
The Final Four has begun, with more than a few upsets in the last round of voting! Both John Green and Rick Riordan have been knocked out of the running, and after a neck and neck race American Sniper lost out to Divergent on the final ballot.
So for our final lineup we have….
Jack Torrance's new job at the Overlook Hotel is the perfect chance for a fresh start. As the off-season caretaker at the atmospheric old hotel, he'll have plenty of time to spend reconnecting with his family and working on his writing. But as the harsh winter weather sets in, the idyllic location feels ever more remote . . . and more sinister. And the only one to notice the strange and terrible forces gathering around the Overlook is Danny Torrance, a uniquely gifted five-year-old.
VERSUS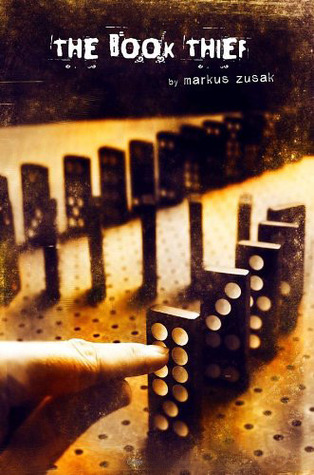 It is 1939. Nazi Germany. The country is holding its breath. Death has never been busier, and will be busier still.
By her brother's graveside, Liesel's life is changed when she picks up a single object, partially hidden in the snow. It is The Gravedigger's Handbook, left behind there by accident, and it is her first act of book thievery.
So begins a love affair with books and words, as Liesel, with the help of her accordian-playing foster father, learns to read. Soon she is stealing books from Nazi book-burnings, the mayor's wife's library, wherever there are books to be found.
But these are dangerous times. When Liesel's foster family hides a Jewish fist-fighter in their basement, Liesel's world is both opened up, and closed down.
In superbly crafted writing that burns with intensity, award-winning author Markus Zusak has given us one of the most enduring stories of our time.
Larson tells the stories of two men: Daniel H. Burnham, the architect responsible for the fair's construction, and H.H. Holmes, a serial killer masquerading as a charming doctor.
Burnham's challenge was immense. In a short period of time, he was forced to overcome the death of his partner and numerous other obstacles to construct the famous "White City" around which the fair was built. His efforts to complete the project, and the fair's incredible success, are skillfully related along with entertaining appearances by such notables as Buffalo Bill Cody, Susan B. Anthony, Nikola Tesla and Thomas Edison.
The activities of the sinister Dr. Holmes, who is believed to be responsible for scores of murders around the time of the fair, are equally remarkable. He devised and erected the World's Fair Hotel, complete with crematorium and gas chamber, near the fairgrounds and used the event as well as his own charismatic personality to lure victims.
VERSUS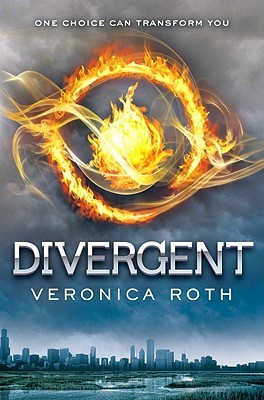 In Beatrice Prior's dystopian Chicago world, society is divided into five factions, each dedicated to the cultivation of a particular virtue–Candor (the honest), Abnegation (the selfless), Dauntless (the brave), Amity (the peaceful), and Erudite (the intelligent). On an appointed day of every year, all sixteen-year-olds must select the faction to which they will devote the rest of their lives. For Beatrice, the decision is between staying with her family and being who she really is–she can't have both. So she makes a choice that surprises everyone, including herself.
During the highly competitive initiation that follows, Beatrice renames herself Tris and struggles alongside her fellow initiates to live out the choice they have made. Together they must undergo extreme physical tests of endurance and intense psychological simulations, some with devastating consequences. As initiation transforms them all, Tris must determine who her friends really are–and where, exactly, a romance with a sometimes fascinating, sometimes exasperating boy fits into the life she's chosen. But Tris also has a secret, one she's kept hidden from everyone because she's been warned it can mean death. And as she discovers unrest and growing conflict that threaten to unravel her seemingly perfect society, Tris also learns that her secret might help her save the ones she loves . . . or it might destroy her.