There's nothing quiet like the anticipation of a new book. As the publishers gear up for their autumn releases, we get to take an early peak at what those books will look like when they hit our shelves next year.
So many gorgeous covers have been revealed for sequels to our favorite series, and debuts from brand new authors. There's a lot of diversity coming in the Fall, so no matter what genre you prefer to live in, you can get excited for some exciting new characters and settings.
WINTER (The Lunar Chronicles, #4) by Marissa Meyer (November 10th, 2015)
Here is the stunning conclusion to the national bestselling Lunar Chronicles, inspired by Snow White.
When Princess Winter was thirteen, the rumor around the Lunar court was that her glamour would soon be even more breathtaking than that of her stepmother, Queen Levana. In a fit of jealousy, Levana disfigured Winter. Four years later, Winter has sworn off the use of her glamour altogether. Despite her scars, Winter's natural beauty, her grace, and her gentleness are winning admiration from the Lunar people that no amount of mind-control could achieve.
Winter despises her stepmother, but has never dreamed of standing up to her. That is, until she realizes that she may be the only one with the power to confront the queen.
Can Cinder, Prince Kai, Scarlet, Wolf, Cress, Thorne, Princess Winter, and the palace guard Jacin find their happily ever afters? Fans will LOVE this amazing conclusion to the series.
QUEEN OF SHADOWS (Throne of Glass, #4) by Sarah J. Maas (September 1st, 2015)
Sarah J. Maas's New York Times bestselling Throne of Glass series reaches new heights in this sweeping fourth volume.
Everyone Celaena Sardothien loves has been taken from her. But she's at last returned to the empire—for vengeance, to rescue her once-glorious kingdom, and to confront the shadows of her past . . .
She will fight for her cousin, a warrior prepared to die just to see her again. She will fight for her friend, a young man trapped in an unspeakable prison. And she will fight for her people, enslaved to a brutal king and awaiting their lost queen's triumphant return.
Celaena's epic journey has captured the hearts and imaginations of millions across the globe. This fourth volume will hold readers rapt as Celaena's story builds to a passionate, agonizing crescendo that might just shatter her world.
SOUNDLESS by Richelle Mead (November 17th, 2015)
From Richelle Mead, the #1 internationally bestselling author of Vampire Academy and Bloodlines, comes a breathtaking new fantasy steeped in Chinese folklore.
For as long as Fei can remember, there has been no sound in her village, where rocky terrain and frequent avalanches prevent residents from self-sustaining. Fei and her people are at the mercy of a zipline that carries food up the treacherous cliffs from Beiguo, a mysterious faraway kingdom.
When villagers begin to lose their sight, deliveries from the zipline shrink and many go hungry. Fei's home, the people she loves, and her entire existence is plunged into crisis, under threat of darkness and starvation.
But soon Fei is awoken in the night by a searing noise, and sound becomes her weapon.
Richelle Mead takes readers on a triumphant journey from the peak of Fei's jagged mountain village to the valley of Beiugo, where a startling truth and an unlikely romance will change her life forever…
THE GAME OF LIVES (The Mortality Doctrine, #3) by James Dashner (November 17th, 2015)
Michael used to live to game, but the games he was playing have become all too real. Only weeks ago, sinking into the Sleep was fun. The VirtNet combined the most cutting-edge technology and the most sophisticated gaming for a full mind-body experience. And it was Michael's passion. But now every time Michael sinks, he risks his life.
The games are over. The VirtNet has become a world of deadly consequences, and Kaine grows stronger by the day. The Mortality Doctrine—Kaine's master plan—has nearly been realized, and little by little the line separating the virtual from the real is blurring. If Kaine succeeds, it will mean worldwide cyber domination. And it looks like Michael and his friends are the only ones who can put the monster back in the box—if Michael can figure out who his friends really are.
TEN THOUSAND SKIES ABOVE YOU (Firebird, #2) by Claudia Gray (November 3rd, 2015)
Marguerite Caine has done the impossible, traveling to alternate dimensions with the Firebird—the brilliant invention of her parents, her boyfriend, Paul, and their friend Theo. But she has also caught the attention of enemies willing to kidnap, blackmail, and even kill to use the Firebird for themselves.
When Paul's soul is splintered into four pieces—pieces that are trapped within Pauls in other dimensions—Marguerite will do anything, and travel anywhere, to save him. But the price of his safe return is steep. If she doesn't sabotage her parents in multiple universes, Paul will be lost forever.
Unwilling to sacrifice her family, Marguerite enlists the brilliant Theo to help. The two forge a plan to save Paul and the Firebird, but succeeding means outsmarting a genius and risking not only their lives but also the lives of their counterparts in every other dimension.
Their mission takes them to the most dangerous universes yet: a war-torn San Francisco, the criminal underworld of New York City, and a glittering Paris where another Marguerite hides a shocking secret. Each leap brings Marguerite closer to saving Paul—but her journey reveals dark truths that lead her to doubt the one constant she's found between the worlds: their love for each other.
CUT BOTH WAYS by Carrie Mesrobian (September 1st, 2015)
Will Caynes never has been good with girls. At seventeen, he's still waiting for his first kiss. He's certainly not expecting it to happen in a drunken make-out session with his best friend, Angus. But it does and now Will's conflicted—he knows he likes girls, but he didn't exactly hate kissing a guy.
Then Will meets Brandy, a cute and easy-to-talk-to sophomore. He's totally into her too—which proves, for sure, that he's not gay. So why does he keep hooking up with Angus on the sly?
Will knows he can't keep seeing both of them, but besides his new job in a diner, being with Brandy and Angus are the best parts of his whole messed-up life. His divorced parents just complicate everything. His father, after many half-baked business ventures and endless house renovations, has started drinking again. And his mom is no help—unless loading him up with a bunch of stuff he doesn't need plus sticking him with his twin half-sisters counts as parenting. He's been bouncing between both of them for years, and neither one feels like home.
Deciding who to love, who to choose, where to live. Whichever way Will goes, someone will get hurt. Himself, probably the most.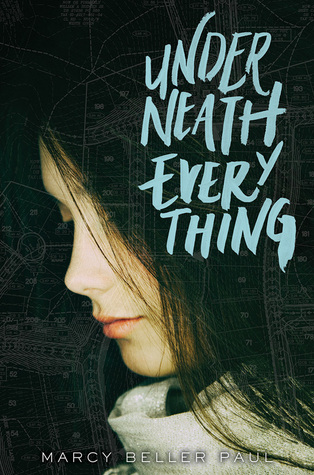 UNDERNEATH EVERYTHING by Marcy Beller Paul (October 27th, 2015)
Mattie shouldn't be at the bonfire. She should be finding new maps for her collection, hanging out with Kris, and steering clear of almost everyone else, especially Jolene. After all, Mattie and Kris dropped off the social scene the summer after sophomore year for a reason.
But now Mattie is a senior, and she's sick of missing things. So here she is.
And there's Jolene: Beautiful. Captivating. Just like the stories she wove. Mattie would know; she used to star in them. She and Jolene were best friends. Mattie has the scar on her palm to prove it, and Jolene has everything else, including Hudson.
But when Mattie runs into Hudson and gets a glimpse of what could have been, she decides to take it all back: the boyfriend, the friends, the life she was supposed to live. Problem is, Mattie can't figure out where Jolene ends and she begins.
Because there's something Mattie hasn't told anyone–she walked away from Jolene over a year ago, but she never really left.
Poignant and provocative, Marcy Beller Paul's debut novel tells the story of an intoxicating—and toxic—relationship that blurs the boundary between reality and fantasy, love and loyalty, friendship and obsession.
WALK ON EARTH A STRANGER (The Gold Seer Trilogy, #1) by Rae Carson (September 22nd, 2015)
The first book in a new trilogy from acclaimed New York Times bestselling author Rae Carson. A young woman with the magical ability to sense the presence of gold must flee her home, taking her on a sweeping and dangerous journey across Gold Rush–era America.
Lee Westfall has a secret. She can sense the presence of gold in the world around her. Veins deep beneath the earth, pebbles in the river, nuggets dug up from the forest floor. The buzz of gold means warmth and life and home—until everything is ripped away by a man who wants to control her. Left with nothing, Lee disguises herself as a boy and takes to the trail across the country. Gold was discovered in California, and where else could such a magical girl find herself, find safety? Rae Carson, author of the acclaimed Girl of Fire and Thorns trilogy, dazzles with this new fantasy that subverts both our own history and familiar fantasy tropes.
Walk on Earth a Stranger, the first book in this new trilogy, introduces—as only Rae Carson can—a strong heroine, a perilous road, a fantastical twist, and a slow-burning romance. Includes a map and author's note on historical research.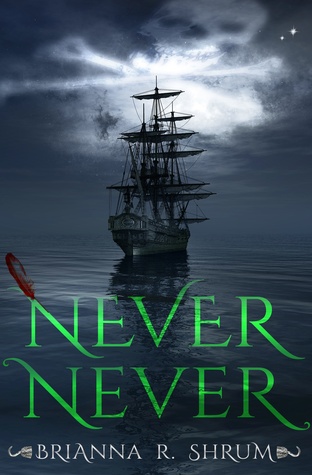 NEVER NEVER by Brianna R. Shrum (September 22nd, 2015)
James Hook is a child who only wants to grow up.
When he meets Peter Pan, a boy who loves to pretend and is intent on never becoming a man, James decides he could try being a child—at least briefly. James joins Peter Pan on a holiday to Neverland, a place of adventure created by children's dreams, but Neverland is not for the faint of heart. Soon James finds himself longing for home, determined that he is destined to be a man. But Peter refuses to take him back, leaving James trapped in a world just beyond the one he loves. A world where children are to never grow up.
But grow up he does.
And thus begins the epic adventure of a Lost Boy and a Pirate.
This story isn't about Peter Pan; it's about the boy whose life he stole. It's about a man in a world that hates men. It's about the feared Captain James Hook and his passionate quest to kill the Pan, an impossible feat in a magical land where everyone loves Peter Pan.
Except one.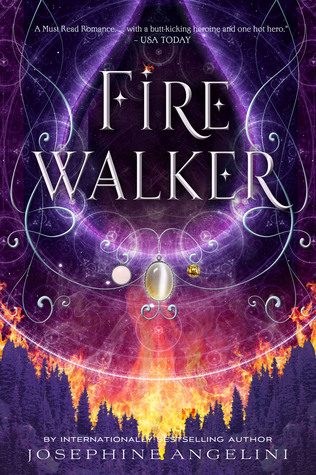 FIREWALKER (Trial by Fire, #2) by Josephine Angelini (September 1st, 2015)
Worlds divide, magic slays, and love lies in the second book of Josephine Angelini's The Worldwalker Trilogy.
"You think I'm a monster, but my choices, as ruthless as they seem, are justified."
Lily is back in her own universe, and she's ready to start a new life with Rowan by her side. True, she almost died in the Pyre that fueled their escape from New Salem, and must hide her magic for the safety of everyone she cares about, but compared to fighting the Woven, the monstrous creatures inhabiting the alternate Salem, life is looking pretty good.
Unfortunately, Lillian, ruthless ruler of the 13 Cities, is not willing to let Lily go that easily. If she can't persuade Lily to return to her world, she will force her to come back by doing away with the ones she loves.
Picking up right where Trial By Fire left off, Firewalker is another sexy, fast-paced, heartbreaking thrill ride from internationally bestselling author Josephine Angelini!
ICE LIKE FIRE (Snow Like Ashes, #2) by Sara Raasch (October 13th, 2015)
It's been three months since the Winterians were freed and Spring's king, Angra, disappeared—thanks largely to the help of Cordell.
Meira just wants her people to be safe. When Cordellan debt forces the Winterians to dig their mines for payment, they unearth something powerful and possibly dangerous: Primoria's lost chasm of magic. Theron sees this find as an opportunity—with this much magic, the world can finally stand against threats like Angra. But Meira fears the danger the chasm poses—the last time the world had access to so much magic, it spawned the Decay. So when the king of Cordell orders the two on a mission across the kingdoms of Primoria to discover the chasm's secrets, Meira plans to use the trip to garner support to keep the chasm shut and Winter safe—even if it means clashing with Theron. But can she do so without endangering the people she loves?
Mather just wants to be free. The horrors inflicted on the Winterians hang fresh and raw in Januari—leaving Winter vulnerable to Cordell's growing oppression. When Meira leaves to search for allies, he decides to take Winter's security into his own hands. Can he rebuild his broken kingdom and protect them from new threats?
As the web of power and deception weaves tighter, Theron fights for magic, Mather fights for freedom—and Meira starts to wonder if she should be fighting not just for Winter, but for the world.
DUMPLIN' by Julie Murphy (September 15th, 2015)
Self-proclaimed fat girl Willowdean Dickson (dubbed "Dumplin'" by her former beauty queen mom) has always been at home in her own skin. Her thoughts on having the ultimate bikini body? Put a bikini on your body. With her all-American beauty best friend, Ellen, by her side, things have always worked . . . until Will takes a job at Harpy's, the local fast-food joint. There she meets Private School Bo, a hot former jock. Will isn't surprised to find herself attracted to Bo. But she is surprised when he seems to like her back.
Instead of finding new heights of self-assurance in her relationship with Bo, Will starts to doubt herself. So she sets out to take back her confidence by doing the most horrifying thing she can imagine: entering the Miss Clover City beauty pageant—along with several other unlikely candidates—to show the world that she deserves to be up there as much as any twiggy girl does. Along the way, she'll shock the hell out of Clover City—and maybe herself most of all.
With starry Texas nights, red candy suckers, Dolly Parton songs, and a wildly unforgettable heroine— Dumplin' is guaranteed to steal your heart.
P.S. I STILL LOVE YOU (To All The Boys I've Loved Before, #2) by Jenny Han
Lara Jean didn't expect to really fall for Peter.
She and Peter were just pretending. Except suddenly they weren't. Now Lara Jean is more confused than ever.
When another boy from her past returns to her life, Lara Jean's feelings for him return too. Can a girl be in love with two boys at once?
In this charming and heartfelt sequel to the New York Times bestseller To All the Boys I've Loved Before, we see first love through the eyes of the unforgettable Lara Jean. Love is never easy, but maybe that's part of what makes it so amazing.
WHAT WE SAW by Aaron Hartzler (September 22nd, 2015)
Kate Weston can piece together most of the bash at John Doone's house: shots with Stacey Stallard, Ben Cody taking her keys and getting her home early—the feeling that maybe he's becoming more than just the guy she's known since they were kids.
But when a picture of Stacey passed out over Deacon Mills's shoulder appears online the next morning, Kate suspects she doesn't have all the details. When Stacey levels charges against four of Kate's classmates, the whole town erupts into controversy. Facts that can't be ignored begin to surface, and every answer Kate finds leads back to the same question: Where was Ben when a terrible crime was committed?
This story—inspired by real events—from debut novelist Aaron Hartzler takes an unflinching look at silence as a form of complicity. It's a book about the high stakes of speaking up, and the razor thin line between guilt and innocence that so often gets blurred, one hundred and forty characters at a time.
VELVET UNDERCOVER by Teri Brown (October 20th, 2015)
Samantha Donaldson's family has always done its duty for the British Crown. In the midst of World War I, seventeen-year-old Sam follows in their footsteps, serving her country from the homefront as a Girl Guide and messenger for the intelligence organization MI5. After her father disappears on a diplomatic mission, she continues their studies of languages, high-level mathematics, and complex puzzles and codes, hoping to make him proud.
When Sam is asked to join the famed women's spy group La Dame Blanche she's torn—this could be the adventure she's dreamed of, but how can she abandon her mother, who has already lost a husband to the war? But when her handlers reveal shocking news, Sam realizes there's no way she can refuse the exciting and dangerous opportunity.
Her acceptance leads her straight into the heart of enemy territory on a mission to extract the most valuable British spy embedded in Germany, known to the members of LDB only as Velvet. Deep undercover within the court of Kaiser Wilhelm II, Samantha must navigate the labyrinthine palace and its many glamorous—and secretive—residents to complete her assignment. To make matters worse she finds herself forming a forbidden attraction to the enemy-a dangerously handsome German guard. In a place where personal politics are treacherously entangled in wartime policy, can Samantha discover the truth and find Velvet before it's too late…for them both?
From author Teri Brown comes the thrilling story of one girl's journey into a deadly world of spycraft and betrayal—with unforgettable consequences.