It's always hard to decide what to take with you on vacation! Something light to clear your mind, or something deep because you can really dig into it without homework hanging over your head.
We're got a great mix of YA and adult books for you to back in your carry-on–or just check out a nook! Then you can take them all with you.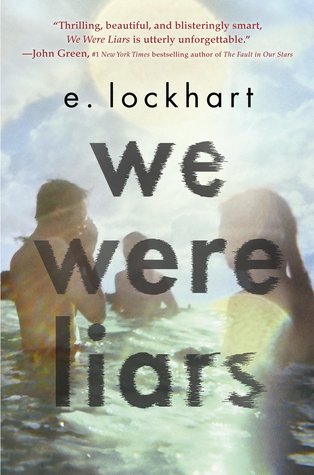 A beautiful and distinguished family.
A private island.
A brilliant, damaged girl; a passionate, political boy.
A group of four friends—the Liars—whose friendship turns destructive.
A revolution. An accident. A secret.
Lies upon lies.
True love.
The truth.
We Were Liars is a modern, sophisticated suspense novel from National Book Award finalist and Printz Award honoree E. Lockhart.
Read it.
And if anyone asks you how it ends, just LIE.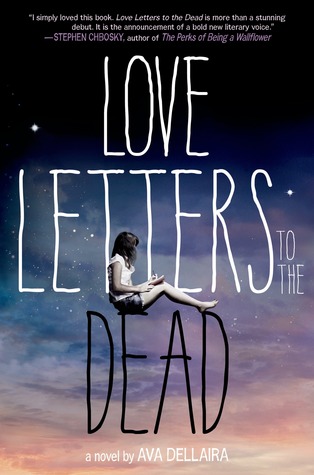 It begins as an assignment for English class: Write a letter to a dead person.
Laurel chooses Kurt Cobain because her sister, May, loved him. And he died young, just like May. Soon, Laurel has a notebook full of letters to the dead—to people like Janis Joplin, Heath Ledger, Amelia Earhart, and Amy Winehouse—though she never gives a single one of them to her teacher. She writes about starting high school, navigating the choppy waters of new friendships, learning to live with her splintering family, falling in love for the first time, and, most important, trying to grieve for May. But how do you mourn for someone you haven't forgiven?
It's not until Laurel has written the truth about what happened to herself that she can finally accept what happened to May. And only when Laurel has begun to see her sister as the person she was—lovely and amazing and deeply flawed—can she truly start to discover her own path.
In a voice that's as lyrical and as true as a favorite song, Ava Dellaira writes about one girl's journey through life's challenges with a haunting and often heartbreaking beauty.
I'm dreaming of the boy in the tree. I tell him stories. About the Jellicoe School and the Townies and the Cadets from a school in Sydney. I tell him about the war between us for territory. And I tell him about Hannah, who lives in the unfinished house by the river. Hannah, who is too young to be hiding away from the world. Hannah, who found me on the Jellicoe Road six years ago.
Taylor is leader of the boarders at the Jellicoe School. She has to keep the upper hand in the territory wars and deal with Jonah Griggs – the enigmatic leader of the cadets, and someone she thought she would never see again.
And now Hannah, the person Taylor had come to rely on, has disappeared. Taylor's only clue is a manuscript about five kids who lived in Jellicoe eighteen years ago. She needs to find out more, but this means confronting her own story, making sense of her strange, recurring dream, and finding her mother – who abandoned her on the Jellicoe Road.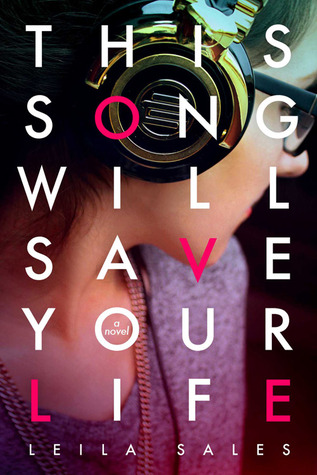 Making friends has never been Elise Dembowski's strong suit. All throughout her life, she's been the butt of every joke and the outsider in every conversation. When a final attempt at popularity fails, Elise nearly gives up. Then she stumbles upon a warehouse party where she meets Vicky, a girl in a band who accepts her; Char, a cute, yet mysterious disc jockey; Pippa, a carefree spirit from England; and most importantly, a love for DJing.
Told in a refreshingly genuine and laugh-out-loud funny voice, This Song Will Save Your Life is an exuberant novel about identity, friendship, and the power of music to bring people together.
RUMBLE by Ellen Hopkins
Can an atheist be saved? The New York Times bestselling author of Crank and Tricks explores the highly charged landscapes of faith and forgiveness with brilliant sensitivity and emotional resonance.
"There is no God, no benevolent ruler of the earth, no omnipotent grand poobah of countless universes. Because if there was…my little brother would still be fishing or playing basketball instead of fertilizing cemetery vegetation."
Matthew Turner doesn't have faith in anything.
Not in family—his is a shambles after his younger brother was bullied into suicide. Not in so-called friends who turn their backs when things get tough. Not in some all-powerful creator who lets too much bad stuff happen. And certainly not in some "It Gets Better" psychobabble.
No matter what his girlfriend Hayden says about faith and forgiveness, there's no way Matt's letting go of blame. He's decided to "live large and go out with a huge bang," and whatever happens happens. But when a horrific event plunges Matt into a dark, silent place, he hears a rumble…a rumble that wakes him up, calling everything he's ever disbelieved into question.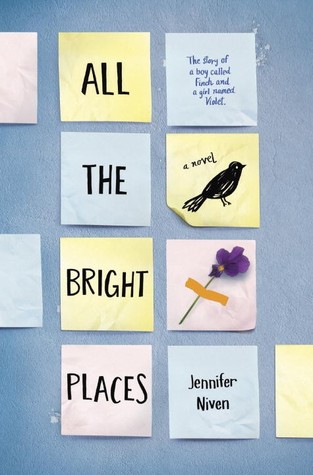 The Fault in Our Stars meets Eleanor and Park in this exhilarating and heart-wrenching love story about a girl who learns to live from a boy who intends to die.
Theodore Finch is fascinated by death, and he constantly thinks of ways he might kill himself. But each time, something good, no matter how small, stops him.
Violet Markey lives for the future, counting the days until graduation, when she can escape her Indiana town and her aching grief in the wake of her sister's recent death.
When Finch and Violet meet on the ledge of the bell tower at school, it's unclear who saves whom. And when they pair up on a project to discover the "natural wonders" of their state, both Finch and Violet make more important discoveries: It's only with Violet that Finch can be himself—a weird, funny, live-out-loud guy who's not such a freak after all. And it's only with Finch that Violet can forget to count away the days and start living them. But as Violet's world grows, Finch's begins to shrink.
This is an intense, gripping novel perfect for fans of Jay Asher, Rainbow Rowell, John Green, Gayle Forman, and Jenny Downham from a talented new voice in YA, Jennifer Niven.
Saga, #1 by Brain K. Vaughan
Star Wars-style action collides with Game of Thrones-esque drama in this original sci-fi/fantasy epic for mature readers, as new parents Marko and Alana risk everything to raise their child amidst a never-ending galactic war.
Kasumi and her sister, Shizuku, are infected with the Medusa virus, which slowly eats away at the body. There is no cure, but of the two only Kasumi is selected to be cryogenically frozen with 159 others until a cure is found. At some point in the future, Kasumi awakens to find herself in an unfamiliar world with violent monsters.
In 1916, Dream is captured and encased in a glass globe in a failed attempt by a fictional Edwardian magician (very much in the vein of Aleister Crowley) named Roderick Burgess to bind Death and attain immortality. Dream bides his time for decades until Burgess dies. Afterwards, his son Alexander becomes Dream's new captor. Finally, in 1988, Alex's guards grow careless and the guards watching him fall asleep in his presence, allowing Dream to use the sand from their dream to his benefit. When the guards awake and break the seal Dream was in, he is then able to escape. Dream punishes Alex by cursing him to experience an unending series of nightmares. The rest of the story concerns Dream's quest to recover his totems of power, which were dispersed following his capture: a pouch of sand, a helm and a ruby. The pouch is being kept by a former girlfriend of John Constantine's. Once that is recovered, Dream travels to hell to regain the helm from a demon, where he incurs the wrath of Lucifer (an enmity that will have major repercussions later in the series). The ruby is in the possession of John Dee, a.k.a. Doctor Destiny, a supervillain from the Justice League of America series. He has warped and corrupted the ruby, rendering Dream unable to use it, and with it he nearly tears apart the Dreaming. However, thinking that it will kill Dream, Dee shatters the ruby, inadvertently releasing the power that Dream had stored in the ruby and restoring Dream to his full power. The collection ends with "The Sound of Her Wings", an epilogue to the first story-arc. This issue introduces a character who has become one of the series' most popular and prominent personalities: Dream's older sister Death. She is depicted as an attractive, down-to-earth young goth girl, very unlike the traditional personification of death, and spends the issue talking Dream out of his brief post-quest depression.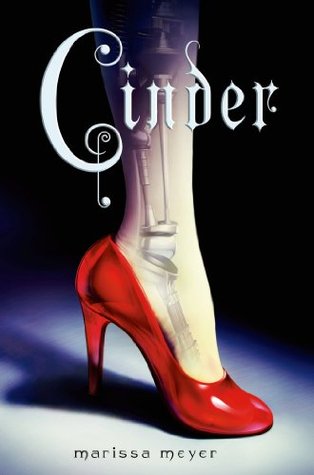 Humans and androids crowd the raucous streets of New Beijing. A deadly plague ravages the population. From space, a ruthless lunar people watch, waiting to make their move. No one knows that Earth's fate hinges on one girl.
Cinder, a gifted mechanic, is a cyborg. She's a second-class citizen with a mysterious past, reviled by her stepmother and blamed for her stepsister's illness. But when her life becomes intertwined with the handsome Prince Kai's, she suddenly finds herself at the center of an intergalactic struggle, and a forbidden attraction. Caught between duty and freedom, loyalty and betrayal, she must uncover secrets about her past in order to protect her world's future.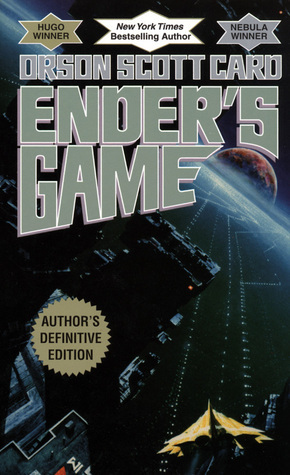 In order to develop a secure defense against a hostile alien race's next attack, government agencies breed child geniuses and train them as soldiers. A brilliant young boy, Andrew "Ender" Wiggin lives with his kind but distant parents, his sadistic brother Peter, and the person he loves more than anyone else, his sister Valentine. Peter and Valentine were candidates for the soldier-training program but didn't make the cut—young Ender is the Wiggin drafted to the orbiting Battle School for rigorous military training.
Ender's skills make him a leader in school and respected in the Battle Room, where children play at mock battles in zero gravity. Yet growing up in an artificial community of young soldiers Ender suffers greatly from isolation, rivalry from his peers, pressure from the adult teachers, and an unsettling fear of the alien invaders. His psychological battles include loneliness, fear that he is becoming like the cruel brother he remembers, and fanning the flames of devotion to his beloved sister.
Is Ender the general Earth needs? But Ender is not the only result of the genetic experiments. The war with the Buggers has been raging for a hundred years, and the quest for the perfect general has been underway for almost as long. Ender's two older siblings are every bit as unusual as he is, but in very different ways. Between the three of them lie the abilities to remake a world. If, that is, the world survives.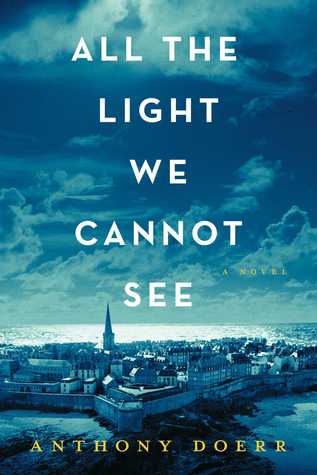 Marie-Laure lives with her father in Paris near the Museum of Natural History, where he works as the master of its thousands of locks. When she is six, Marie-Laure goes blind and her father builds a perfect miniature of their neighborhood so she can memorize it by touch and navigate her way home. When Marie-Laure is twelve, the Nazis occupy Paris, and father and daughter flee to the walled citadel of Saint-Malo, where Marie-Laure's reclusive great-uncle lives in a tall house by the sea. With them they carry what might be the museum's most valuable and dangerous jewel.
In a mining town in Germany, the orphan Werner grows up with his younger sister, enchanted by a crude radio they find. Werner becomes an expert at building and fixing these crucial new instruments, a talent that wins him a place at a brutal academy for Hitler Youth, then a special assignment to track the resistance. More and more aware of the human cost of his intelligence, Werner travels through the heart of the war and, finally, into Saint-Malo, where his story and Marie-Laure's converge.
EDENBROOKE BY JUILIANNE DONALDSON
Marianne Daventry will do anything to escape the boredom of Bath and the amorous attentions of an unwanted suitor. So when an invitation arrives from her twin sister, Cecily, to join her at a sprawling country estate, she jumps at the chance. Thinking she'll be able to relax and enjoy her beloved English countryside while her sister snags the handsome heir of Edenbrooke, Marianne finds that even the best laid plans can go awry. From a terrifying run-in with a highwayman to a seemingly harmless flirtation, Marianne finds herself embroiled in an unexpected adventure filled with enough romance and intrigue to keep her mind racing. Will Marianne be able to rein in her traitorous heart, or will a mysterious stranger sweep her off her feet? Fate had something other than a relaxing summer in mind when it sent Marianne to Edenbrooke.
One enemy spy knows the secret to the Allies' greatest deception, a brilliant aristocrat and ruthless assassin — code name: "The Needle" — who holds the key to ultimate Nazi victory.
Only one person stands in his way: a lonely Englishwoman on an isolated island, who is beginning to love the killer who has mysteriously entered her life.
All will come to a terrifying conclusion in Ken Follett's unsurpassed and unforgettable masterwork of suspense, intrigue, and the dangerous machinations of the human heart.