We love a good mystery! Many of our favorites are spy novels, filled with lies, secrets, and conspiracies!
CHERUB agents are highly trained, extremely talented–and all under the age of seventeen. For official purposes, these agents do not exist. They are sent out on missions to spy on terrorists, hack into crucial documents, and gather intel on global threats–all without gadgets or weapons. It is an exceptionally dangerous job, but these agents have one crucial advantage: adults never suspect that teens are spying on them. James is the latest CHERUB recruit. He's a bit of a troublemaker, but he's also brilliant. And CHERUB needs him. James has no idea what to expect, but he's out of options. Before he can start in the field he must first survive one hundred grueling days of basic training, where even the toughest recruits don't make it to the end….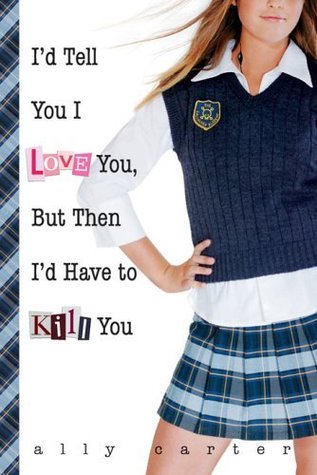 Cammie Morgan is a student at the Gallagher Academy for Exceptional Young Women, a fairly typical all-girls school-that is, if every school taught advanced martial arts in PE and the latest in chemical warfare in science, and students received extra credit for breaking CIA codes in computer class. The Gallagher Academy might claim to be a school for geniuses but it's really a school for spies. Even though Cammie is fluent in fourteen languages and capable of killing a man in seven different ways, she has no idea what to do when she meets an ordinary boy who thinks she's an ordinary girl. Sure, she can tap his phone, hack into his computer, or track him through town with the skill of a real "pavement artist"-but can she maneuver a relationship with someone who can never know the truth about her?
Cammie Morgan may be an elite spy-in-training, but in her sophomore year, she's on her most dangerous mission–falling in love.
Danny Watts' grandfather, Fergus, was a Deniable Operator in the SAS before he was betrayed, imprisoned, and falsely denounced as a traitor. Now Fergus has escaped, but the real traitor is determined to silence Fergus and Danny for good. Together Danny and Fergus are forced to go on the run in an against-the-odds battle for survival. As they try to clear Fergus' name, Danny learns all the military field craft, trade skills, and covert operations techniques that are second nature to his grandfather. When Fergus is recaptured, Danny must put those skills to the test and rescue Fergus before it's too late.
They told him his uncle died in an accident. He wasn't wearing his seatbelt, they said. But when fourteen-year-old Alex finds his uncle's windshield riddled with bullet holes, he knows it was no accident. What he doesn't know yet is that his uncle was killed while on a top-secret mission. But he is about to, and once he does, there is no turning back. Finding himself in the middle of terrorists, Alex must outsmart the people who want him dead. The government has given him the technology, but only he can provide the courage. Should he fail, every child in England will be murdered in cold blood.
Before the name became a legend. Before the boy became the man. Meet Bond. James Bond.
There's something in the water at Loch Silverfin. Something deadly. Something that must be kept secret…
It's James Bond's first day at Eton, and he's already met his first enemy. This is the start of an adventure that will take him from the school playing fields to the remote shores of Loch Silverfin and a terrifying discovery that threatens to unleash a new breed of warfare.
JASON BOURNE.
HE HAS NO PAST.
AND HE MAY HAVE NO FUTURE.
His memory is a blank. He only knows he was fished out of the Mediterranean Sea, his body riddled with bullets. There are a few clues. A frame of microfilm surgically implanted beneath the flesh of his hop. Evidence that plastic surgery has altered his face. Strange things that he says in his delirium — maybe code words. Initials: "J.B.". And a number on the film negative that leads to a Swiss bank account, a fortune four million dollars, and, at last, a name: Jason Bourne. But now he is marked for death, caught in a maddening puzzle, racing for survival through the deep layers of his buried past into a bizarre world of murderous conspirators — led by Carlos, the world's most dangerous assassin. And no one can help Jason Bourne but the woman who once wanted to escape him.
A modern classic in which John le Carré expertly creates a total vision of a secret world, Tinker, Tailor, Soldier, Spy begins George Smiley's chess match of wills and wits with Karla, his Soviet counterpart.
It is now beyond a doubt that a mole, implanted decades ago by Moscow Centre, has burrowed his way into the highest echelons of British Intelligence. His treachery has already blown some of its most vital operations and its best networks. It is clear that the double agent is one of its own kind. But which one? George Smiley is assigned to identify him. And once identified, the traitor must be destroyed.
Oct. 11th, 1943-A British spy plane crashes in Nazi-occupied France. Its pilot and passenger are best friends. One of the girls has a chance at survival. The other has lost the game before it's barely begun.
When "Verity" is arrested by the Gestapo, she's sure she doesn't stand a chance. As a secret agent captured in enemy territory, she's living a spy's worst nightmare. Her Nazi interrogators give her a simple choice: reveal her mission or face a grisly execution.
As she intricately weaves her confession, Verity uncovers her past, how she became friends with the pilot Maddie, and why she left Maddie in the wrecked fuselage of their plane. On each new scrap of paper, Verity battles for her life, confronting her views on courage, failure and her desperate hope to make it home. But will trading her secrets be enough to save her from the enemy?
A Michael L. Printz Award Honor book that was called "a fiendishly-plotted mind game of a novel" in The New York Times, Code Name Verity is a visceral read of danger, resolve, and survival that shows just how far true friends will go to save each other.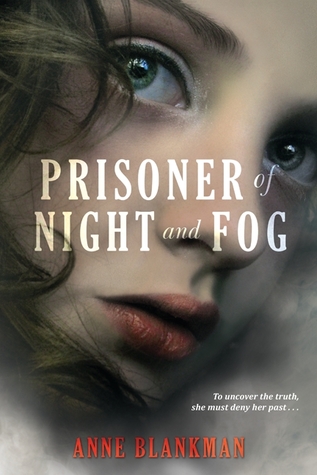 In 1930s Munich, danger lurks behind dark corners, and secrets are buried deep within the city. But Gretchen Müller, who grew up in the National Socialist Party under the wing of her "uncle" Dolf, has been shielded from that side of society ever since her father traded his life for Dolf's, and Gretchen is his favorite, his pet.
Uncle Dolf is none other than Adolf Hitler. And Gretchen follows his every command.
Until she meets a fearless and handsome young Jewish reporter named Daniel Cohen. Gretchen should despise Daniel, yet she can't stop herself from listening to his story: that her father, the adored Nazi martyr, was actually murdered by an unknown comrade. She also can't help the fierce attraction brewing between them, despite everything she's been taught to believe about Jews.
As Gretchen investigates the very people she's always considered friends, she must decide where her loyalties lie. Will she choose the safety of her former life as a Nazi darling, or will she dare to dig up the truth—even if it could get her and Daniel killed?
From debut author Anne Blankman comes this harrowing and evocative story about an ordinary girl faced with the extraordinary decision to give up everything she's ever believed . . . and to trust her own heart instead.
It's one thing to learn to curtsy properly. It's quite another to learn to curtsy and throw a knife at the same time. Welcome to Finishing School.
Fourteen-year-old Sophronia is a great trial to her poor mother. Sophronia is more interested in dismantling clocks and climbing trees than proper manners–and the family can only hope that company never sees her atrocious curtsy. Mrs. Temminnick is desperate for her daughter to become a proper lady. So she enrolls Sophronia in Mademoiselle Geraldine's Finishing Academy for Young Ladies of Quality.
But Sophronia soon realizes the school is not quite what her mother might have hoped. At Mademoiselle Geraldine's, young ladies learn to finish…everything. Certainly, they learn the fine arts of dance, dress, and etiquette, but the also learn to deal out death, diversion, and espionage–in the politest possible ways, of course. Sophronia and her friends are in for a rousing first year's education.