We've collected some great contemporary romances for all you Sarah Dessen fans! We've got a lot of great new titles on the shelves, so be sure to come check them out!
Fangirl by Rainbow Rowell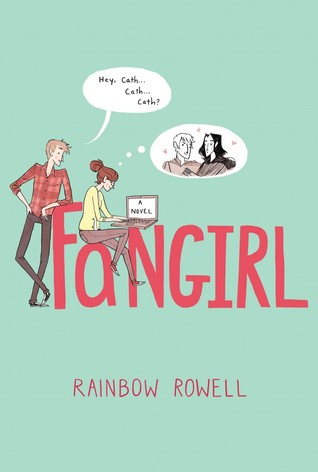 A coming-of-age tale of fan fiction, family and first love.
Cath is a Simon Snow fan.
Okay, the whole world is a Simon Snow fan…
But for Cath, being a fan is her life—and she's really good at it. She and her twin sister, Wren, ensconced themselves in the Simon Snow series when they were just kids; it's what got them through their mother leaving.
Reading. Rereading. Hanging out in Simon Snow forums, writing Simon Snow fan fiction, dressing up like the characters for every movie premiere.
Cath's sister has mostly grown away from fandom, but Cath can't let go. She doesn't want to.
Now that they're going to college, Wren has told Cath she doesn't want to be roommates. Cath is on her own, completely outside of her comfort zone. She's got a surly roommate with a charming, always-around boyfriend, a fiction-writing professor who thinks fan fiction is the end of the civilized world, a handsome classmate who only wants to talk about words… And she can't stop worrying about her dad, who's loving and fragile and has never really been alone.
For Cath, the question is: Can she do this?
Can she make it without Wren holding her hand? Is she ready to start living her own life? Writing her own stories?
And does she even want to move on if it means leaving Simon Snow behind?
WHY? While this story takes place in college, the voice is very similar to Sarah Dessen! Cath is reminiscent of many of Dessen's heroines–Macy, Annabel, and Remy come first to mind–and her love of Simon Snow will speak to anyone in a fandom of their own.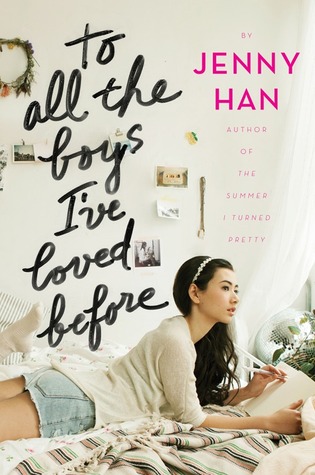 To All the Boys I've Loved Before is the story of Lara Jean, who has never openly admitted her crushes, but instead wrote each boy a letter about how she felt, sealed it, and hid it in a box under her bed. But one day Lara Jean discovers that somehow her secret box of letters has been mailed, causing all her crushes from her past to confront her about the letters: her first kiss, the boy from summer camp, even her sister's ex-boyfriend, Josh. As she learns to deal with her past loves face to face, Lara Jean discovers that something good may come out of these letters after all.
WHY? Sweet and sincere, the premise of the story might sound like every girl's nightmare, but the outcome is anything but. As the boys Lara Jean once liked start crawling out of the woodwork, she comes into her own and finds love where she doesn't expect it.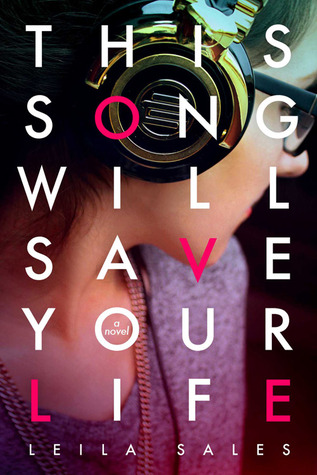 Making friends has never been Elise Dembowski's strong suit. All throughout her life, she's been the butt of every joke and the outsider in every conversation. When a final attempt at popularity fails, Elise nearly gives up. Then she stumbles upon a warehouse party where she meets Vicky, a girl in a band who accepts her; Char, a cute, yet mysterious disc jockey; Pippa, a carefree spirit from England; and most importantly, a love for DJing.
Told in a refreshingly genuine and laugh-out-loud funny voice, This Song Will Save Your Life is an exuberant novel about identity, friendship, and the power of music to bring people together.
WHY? Witty and full of sass, Elise finds herself in music, like Annabel and Owen from Just Listen, as well as a group of friends who accepts her as she is.
Three girls. Three boys. One of them's a total psycho.
It's teenage life as it really feels. Only funnier.
The Ashbury-Brookfield pen pal program was designed to bring together the "lowlife Brooker kids" (as they're known to the Ashburyites) and the "rich Ashbury snobs" (as they're called by the Brookfielders) in a spirit of harmony and the Joy of the Envelope. But things don't go quite as planned. Lydia and Sebastian trade challenges, like setting off the fire alarm at Brookfield. Emily tutors Charlie in How to Go On a Date with a Girl. But it's Cassie and Matthew who both reveal and conceal the most about themselves — and it's their secrets and lies that set off a war between the two schools.
WHY? Told in letters, journals, and notes, these Australian students find their way past their school cliques and out of their comfort zones to some really great romances. 
DREAM FACTORY by Brad Barkley and Heather Hepler
When the character actors at Disney World go on strike, the teens hired as replacements learn that it isn't exactly the Happiest Place on Earth. Ella gets to be Cinderella, simply because the shoe fits. It should be a dream come true, but Ella no longer believes in dreams. Luke is a fur character, Dale the chipmunk. Chip is played by his girlfriend, Cassie, who is perfect in every way. Why, then, does Luke find himself more drawn to imperfect things like the theme park's Phantom? A team-building scavenger hunt brings Luke and Ella together. As they uncover the Magic Kingdom's treasures, they discover an undeniable magic between them.
WHY? Who doesn't want to be Cinderella? Well, Ella, for one. This story is more adventurous than Sarah Dessen's books, as the kids explore the underside of Disney World.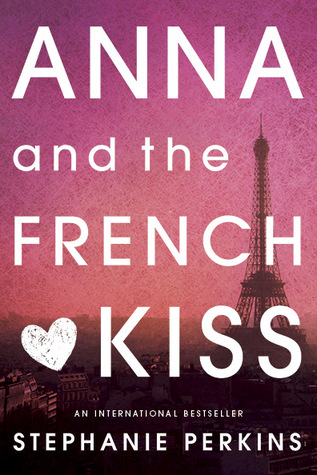 Anna is looking forward to her senior year in Atlanta, where she has a great job, a loyal best friend, and a crush on the verge of becoming more. Which is why she is less than thrilled about being shipped off to boarding school in Paris–until she meets Étienne St. Clair. Smart, charming,beautiful, Étienne has it all…including a serious girlfriend.
But in the City of Light, wishes have a way of coming true. Will a year of romantic near-misses end with their long-awaited French kiss?
WHY?  Hilarious and authentic, Anna and Étienne might be the best friends-to-more story we've ever read. After a whole year of not being able to get it together–or just get together–Anna knows exactly what she wants. If you loved Dessen's This Lullaby, you'll love this book.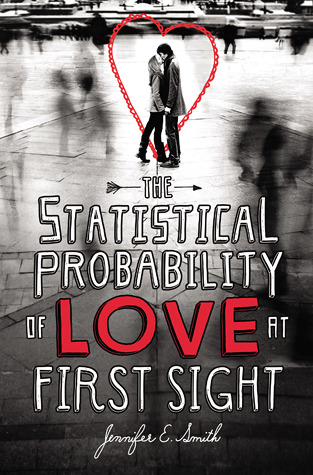 Who would have guessed that four minutes could change everything?
Today should be one of the worst days of seventeen-year-old Hadley Sullivan's life. Having missed her flight, she's stuck at JFK airport and late to her father's second wedding, which is taking place in London and involves a soon-to-be stepmother Hadley's never even met. Then she meets the perfect boy in the airport's cramped waiting area. His name is Oliver, he's British, and he's sitting in her row.
A long night on the plane passes in the blink of an eye, and Hadley and Oliver lose track of each other in the airport chaos upon arrival. Can fate intervene to bring them together once more?
Quirks of timing play out in this romantic and cinematic novel about family connections, second chances, and first loves. Set over a twenty-four-hour-period, Hadley and Oliver's story will make you believe that true love finds you when you're least expecting it.
WHY? Oliver is a smart, swoony hero like Wes out of The Truth About Forever, and like Wes, he pushes Hadley to be a better version of herself. This globe-trotting romance is about rebuilding family relationships as much as starting new romantic ones. 
Before this all happened, the closest I'd ever come to getting physical with a guy was playing the board game Operation. Okay, so maybe that sounds pathetic, but it's not like there were any guys at my high school who I cared to share more than three words with, let alone my body.
Then I met Wes, a track star senior from across town. Maybe it was his soulful blue eyes, or maybe my hormones just started raging. Either way, I was hooked. And after a while, he was too. I couldn't believe how intense my feelings became, or the fact that I was seeing—and touching—parts of the body I'd only read about in my Gray's Anatomy textbook. You could say Wes and I experienced a lot of firsts together that spring. It was scary. It was fun. It was love.
And then came the fall.
WHY? Funny, fresh, and heartfelt, this book is perfect for fans of contemporary romance that have a dash of  real-world awkwardness.