Your library staff did a lot of reading over Spring Break! We've thrown together some of our favorites for you.
Ms. Pausch just finished…
Fangirl by Rainbow Rowell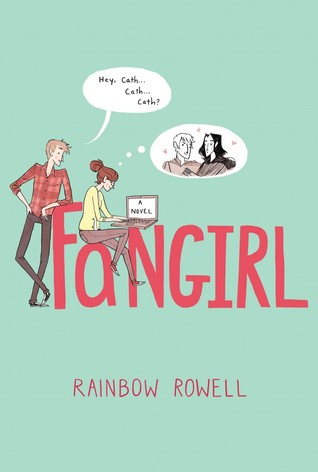 A coming-of-age tale of fan fiction, family and first love.
Cath is a Simon Snow fan.
Okay, the whole world is a Simon Snow fan…
But for Cath, being a fan is her life—and she's really good at it. She and her twin sister, Wren, ensconced themselves in the Simon Snow series when they were just kids; it's what got them through their mother leaving.
Reading. Rereading. Hanging out in Simon Snow forums, writing Simon Snow fan fiction, dressing up like the characters for every movie premiere.
Cath's sister has mostly grown away from fandom, but Cath can't let go. She doesn't want to.
Now that they're going to college, Wren has told Cath she doesn't want to be roommates. Cath is on her own, completely outside of her comfort zone. She's got a surly roommate with a charming, always-around boyfriend, a fiction-writing professor who thinks fan fiction is the end of the civilized world, a handsome classmate who only wants to talk about words… And she can't stop worrying about her dad, who's loving and fragile and has never really been alone.
For Cath, the question is: Can she do this?
Can she make it without Wren holding her hand? Is she ready to start living her own life? Writing her own stories?
And does she even want to move on if it means leaving Simon Snow behind?
Ms. Pausch says, "After reading (and loving) Eleanor and Park, I decided to read Fangirl. It's a fun read with witty dialogue, Harry Potter-esque fanfic writing, and a protagonist I quickly felt drawn to."
Ms. Neal just finished…
Locke & Key, Volume #1: Welcome to Lovecraft by Joe Hill and Gabriel Rodriguez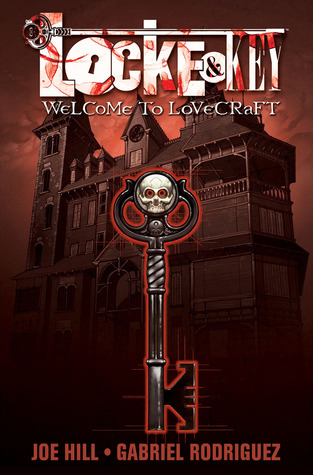 Locke & Key tells of Keyhouse, an unlikely New England mansion, with fantastic doors that transform all who dare to walk through them. Home to a hate-filled and relentless creature that will not rest until it forces open the most terrible door of them all…
Ms. Neal says, "I don't read a lot of graphic novels, but the idea of a house with doors that can go anywhere really sucked me in–and to find it was also a murder mystery about a family trying to keep it together in a haunted house made the book impossible to put down."
Ms. Barron is reading…
Real Time by Pnina Moed Kass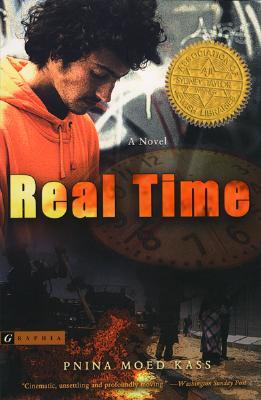 Set in contemporary Israel, this powerful novel is narrated in real time by many voices: Sixteen-year-old Thomas, from Berlin, seeking answers to questions about his grandfather, a Nazi officer in World War II. Vera from Odessa, reclaiming her Jewish heritage. Baruch Ben Tov, a Holocaust survivor. Sameh Laham, illegally employed at a diner. His boss. Sameh's friend Omar. A Palestinian doctor in an Israeli hospital. A mother. A soldier. A newscaster . . .
Minute by minute, hour by hour, these lives and many others unfold—and then intersect in one violent moment on a highway outside Jerusalem. Each is drastically and irrevocably changed. What do secrets, hopes, dreams, and future plans mean after such a catastrophe? Can what was destroyed be made whole again?
Ms. Barron says, "Looking for a quick read?  Real Time by Pnina Moed Kass is a riveting novel!  The action takes place in Israel with flashbacks in Germany and Russia.  The reader follows the journey of a teenager who is in search of his grandfather's past.  It's a page turner!"
Ms. Herzog just finished…
All The Light We Cannot See by Anthony Doerr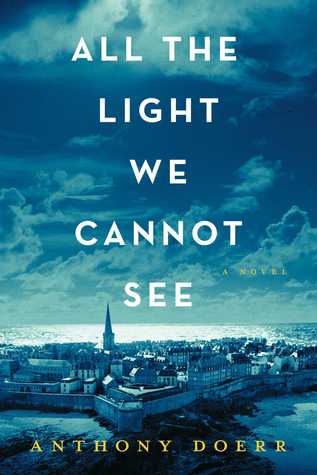 Marie-Laure lives with her father in Paris near the Museum of Natural History, where he works as the master of its thousands of locks. When she is six, Marie-Laure goes blind and her father builds a perfect miniature of their neighborhood so she can memorize it by touch and navigate her way home. When Marie-Laure is twelve, the Nazis occupy Paris, and father and daughter flee to the walled citadel of Saint-Malo, where Marie-Laure's reclusive great-uncle lives in a tall house by the sea. With them they carry what might be the museum's most valuable and dangerous jewel.
In a mining town in Germany, the orphan Werner grows up with his younger sister, enchanted by a crude radio they find. Werner becomes an expert at building and fixing these crucial new instruments, a talent that wins him a place at a brutal academy for Hitler Youth, then a special assignment to track the resistance. More and more aware of the human cost of his intelligence, Werner travels through the heart of the war and, finally, into Saint-Malo, where his story and Marie-Laure's converge.
Mrs. Herzog says, "I loved All The Light We Cannot See! It is a suspenseful novel of occupied France during World War II.  A blind French girl and a German boy try to survive…intriguing how their paths cross!