We Were Liars was a resounding success as our last book club book, and the ending still has us flailing. We've plucked together a few books from the collection that you'll love if you loved Cady and the mystery of the Sinclair island.
This book list is filled with twisty thrillers and missing memories and secrets fighting to come out–they're all contemporary, and they're all fast, finish-in-one-sitting reads!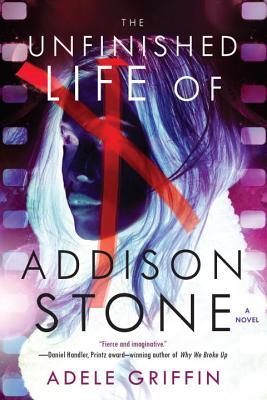 From the moment she stepped foot in NYC, Addison Stone's subversive street art made her someone to watch, and her violent drowning left her fans and critics craving to know more. I conducted interviews with those who knew her best—including close friends, family, teachers, mentors, art dealers, boyfriends, and critics—and retraced the tumultuous path of Addison's life. I hope I can shed new light on what really happened the night of July 28.
—Adele Griffin
WHY? A pop culture icon is murdered, and her fans are determined to discover the truth. Interviews reveal Addison's real world, and as those closest to her begin to reveal things Addison would never tell a soul, her murder is thrown in a whole new light. 
Pointe by Brandy Colbert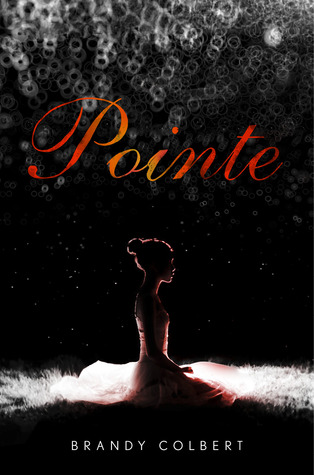 Theo is better now.
She's eating again, dating guys who are almost appropriate, and well on her way to becoming an elite ballet dancer. But when her oldest friend, Donovan, returns home after spending four long years with his kidnapper, Theo starts reliving memories about his abduction—and his abductor.
Donovan isn't talking about what happened, and even though Theo knows she didn't do anything wrong, telling the truth would put everything she's been living for at risk. But keeping quiet might be worse.
WHY?  Colbert has opened a thrilling world of ballet, and the athletes who will do anything to get to the top. Theo didn't do anything wrong–but she hasn't been doing the right thing either. Keeping silent is a double edged sword, and with Donovan's return her secrets are about to find the light.
Bindy Mackenzie believes herself to be the smartest, kindest girl at Ashbury High. Unfortunately, she is alone in that belief.
To prove her likeability, Bindy decides to document her life in transcripts, essays, and e-mails. What this reveals is a girl who's funny, passionate, hilariously self-righteous…and in danger.
Someone wants to kill Bindy Mackenzie. The clues are in the documents. The detectives are the very students who hate her most. And time is running out.
WHY?  It can be hard to read a book about an awkward heroine, but Bindy Mackenzie is awkward, hilarious, and blissfully oblivious. But as you watch her life become more and more bizarre, you realize Bindy isn't just awkward–she's slowly being murdered.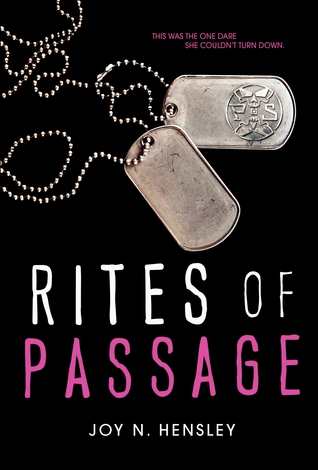 Sam McKenna's never turned down a dare. And she's not going to start with the last one her brother gave her before he died.
So Sam joins the first-ever class of girls at the prestigious Denmark Military Academy. She's expecting push-ups and long runs, rope climbing and mud-crawling. As a military brat, she can handle an obstacle course just as well as the boys. She's even expecting the hostility she gets from some of the cadets who don't think girls belong there. What she's not expecting is her fiery attraction to her drill sergeant. But dating is strictly forbidden and Sam won't risk her future, or the dare, on something so petty… no matter how much she wants him.
As Sam struggles to prove herself, she discovers that some of the boys don't just want her gone—they will stop at nothing to drive her out. When their petty threats turn to brutal hazing, bleeding into every corner of her life, she realizes they are not acting alone. A decades-old secret society is alive and active… and determined to force her out.
At any cost.
Now time's running short. Sam must decide who she can trust… and choosing the wrong person could have deadly consequences.
WHY? A determined heroine and the strict world of military school push against the issues of feminism, change, and handling grief. With the mysterious secret society harassing our main characters, the book switches from fun and challenging to a dark thriller.
She's been six different people in six different places: Madeline in Ohio, Isabelle in Missouri, Olivia in Kentucky . . . But now that she's been transplanted to rural Louisiana, she has decided that this fake identity will be her last.
Witness Protection has taken nearly everything from her. But for now, they've given her a new name, Megan Rose Jones, and a horrible hair color. For the past eight months, Meg has begged her father to answer one question: What on earth did he do – or see – that landed them in this god-awful mess? Meg has just about had it with all the Suits' rules — and her dad's silence. If he won't help, it's time she got some answers for herself.
But Meg isn't counting on Ethan Landry, an adorable Louisiana farm boy who's too smart for his own good. He knows Meg is hiding something big. And it just might get both of them killed. As they embark on a perilous journey to free her family once and for all, Meg discovers that there's only one rule that really matters — survival.
WHY? Witness Protection is all about pretending the past never happened–something the Sinclairs in We Were Liars excelled at. This is more about secrets, than the strange protection of memory, but the danger and thrills will keep you on the edge of your seat.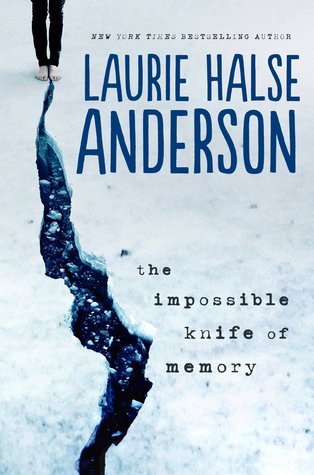 For the past five years, Hayley Kincain and her father, Andy, have been on the road, never staying long in one place as he struggles to escape the demons that have tortured him since his return from Iraq. Now they are back in the town where he grew up so Hayley can attend school. Perhaps, for the first time, Hayley can have a normal life, put aside her own painful memories, even have a relationship with Finn, the hot guy who obviously likes her but is hiding secrets of his own.
Will being back home help Andy's PTSD, or will his terrible memories drag him to the edge of hell, and drugs push him over? The Impossible Knife of Memory is Laurie Halse Anderson at her finest: compelling, surprising, and impossible to put down.
WHY? About the fragility and sharp pain of memory, Anderson wrote another beautiful book about relationships with heavy baggage. Her prose will appeal to fans of Lockhart's lyrical writing, and the plot is as heart-wrenching as We Were Liars without the mystery.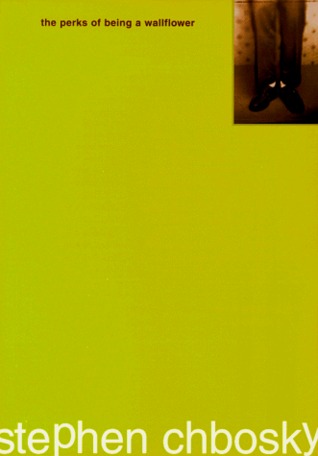 Charlie is a freshman.
And while he's not the biggest geek in the school, he is by no means popular. Shy, introspective, intelligent beyond his years yet socially awkward, he is a wallflower, caught between trying to live his life and trying to run from it.
Charlie is attempting to navigate his way through uncharted territory: the world of first dates and mix tapes, family dramas and new friends; the world of sex, drugs, and The Rocky Horror Picture Show, when all one requires is that perfect song on that perfect drive to feel infinite. But he can't stay on the sideline forever. Standing on the fringes of life offers a unique perspective. But there comes a time to see what it looks like from the dance floor.
The Perks of Being a Wallflower is a deeply affecting coming-of-age story that will spirit you back to those wild and poignant roller-coaster days known as growing up.
WHY? Deeply affecting, Charlie's world grows larger when he finds his quirky group of friends. He begins adjusting to high school life and finding himself–but that means confronting truths he wanted to forget.