May is finally here–out last full month of school! It's a short six weeks til summer, but if you have time between finals prep and AP tests, we recommend unwinding with a good book! It cuts stress faster than any other activity.
This month's top ten are an interesting mix, heavy on contemporary thrillers and diversity.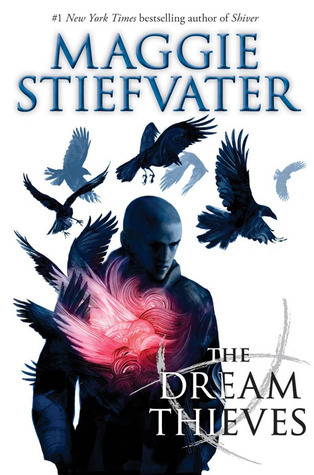 Now that the ley lines around Cabeswater have been woken, nothing for Ronan, Gansey, Blue, and Adam will be the same.
Ronan, for one, is falling more and more deeply into his dreams, and his dreams are intruding more and more into waking life.
Meanwhile, some very sinister people are looking for some of the same pieces of the Cabeswater puzzle that Gansey is after…
9.  Blind by Rachel DeWoskin
When Emma Sasha Silver loses her eyesight in a nightmare accident, she must relearn everything from walking across the street to recognizing her own sisters to imagining colors. One of seven children, Emma used to be the invisible kid, but now it seems everyone is watching her. And just as she's about to start high school and try to recover her friendships and former life, one of her classmates is found dead in an apparent suicide. Fifteen and blind, Emma has to untangle what happened and why – in order to see for herself what makes life worth living.
Unflinching in its portrayal of Emma's darkest days, yet full of hope and humor, Rachel DeWoskin's brilliant Blind is one of those rare books that utterly absorbs the listener into the life and experience of another.
New York, Los Angeles, and Washington, D.C., have been abandoned.
The Bill of Rights has been revoked, and replaced with the Moral Statutes.
There are no more police—instead, there are soldiers. There are no more fines for bad behavior—instead, there are arrests, trials, and maybe worse. People who get arrested usually don't come back.
Seventeen-year-old Ember Miller is old enough to remember that things weren't always this way. Living with her rebellious single mother, it's hard for her to forget that people weren't always arrested for reading the wrong books or staying out after dark. It's hard to forget that life in the United States used to be different.
Ember has perfected the art of keeping a low profile. She knows how to get the things she needs, like food stamps and hand-me-down clothes, and how to pass the random home inspections by the military. Her life is as close to peaceful as circumstances allow.
That is, until her mother is arrested for noncompliance with Article 5 of the Moral Statutes. And one of the arresting officers is none other than Chase Jennings—the only boy Ember has ever loved.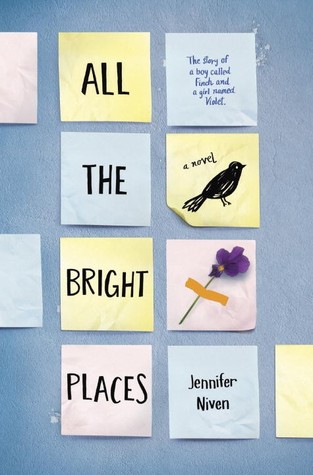 The Fault in Our Stars meets Eleanor and Park in this exhilarating and heart-wrenching love story about a girl who learns to live from a boy who intends to die.
Theodore Finch is fascinated by death, and he constantly thinks of ways he might kill himself. But each time, something good, no matter how small, stops him.
Violet Markey lives for the future, counting the days until graduation, when she can escape her Indiana town and her aching grief in the wake of her sister's recent death.
When Finch and Violet meet on the ledge of the bell tower at school, it's unclear who saves whom. And when they pair up on a project to discover the "natural wonders" of their state, both Finch and Violet make more important discoveries: It's only with Violet that Finch can be himself—a weird, funny, live-out-loud guy who's not such a freak after all. And it's only with Finch that Violet can forget to count away the days and start living them. But as Violet's world grows, Finch's begins to shrink.
This is an intense, gripping novel perfect for fans of Jay Asher, Rainbow Rowell, John Green, Gayle Forman, and Jenny Downham from a talented new voice in YA, Jennifer Niven.
6. 11/22/63 by Stephen King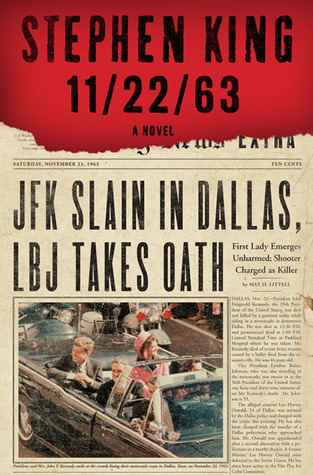 Life can turn on a dime—or stumble into the extraordinary, as it does for Jake Epping, a high school English teacher in Lisbon Falls, Maine. While grading essays by his GED students, Jake reads a gruesome, enthralling piece penned by janitor Harry Dunning: fifty years ago, Harry somehow survived his father's sledgehammer slaughter of his entire family. Jake is blown away…but an even more bizarre secret comes to light when Jake's friend Al, owner of the local diner, enlists Jake to take over the mission that has become his obsession—to prevent the Kennedy assassination. How? By stepping through a portal in the diner's storeroom, and into the era of Ike and Elvis, of big American cars, sock hops, and cigarette smoke… Finding himself in warmhearted Jodie, Texas, Jake begins a new life. But all turns in the road lead to a troubled loner named Lee Harvey Oswald. The course of history is about to be rewritten…and become heart-stoppingly suspenseful.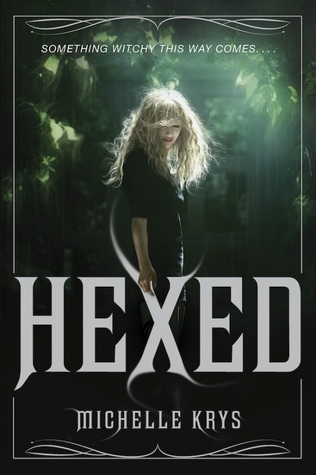 If high school is all about social status, Indigo Blackwood has it made. Sure, her quirky mom owns an occult shop, and a nerd just won't stop trying to be her friend, but Indie is a popular cheerleader with a football-star boyfriend and a social circle powerful enough to ruin everyone at school. Who wouldn't want to be her?
Then a guy dies right before her eyes. And the dusty old family Bible her mom is freakishly possessive of is stolen. But it's when a frustratingly sexy stranger named Bishop enters Indie's world that she learns her destiny involves a lot more than pom-poms and parties. If she doesn't get the Bible back, every witch on the planet will die. And that's seriously bad news for Indie, because according to Bishop, she's a witch too.
Suddenly forced into a centuries-old war between witches and sorcerers, Indie's about to uncover the many dark truths about her life—and a future unlike any she ever imagined on top of the cheer pyramid.
Crank. Glass. Ice. Crystal. Whatever you call it, it's all the same: a monster. And once it's got hold of you, this monster will never let you go.
Kristina thinks she can control it. Now with a baby to care for, she's determined to be the one deciding when and how much, the one calling the shots. But the monster is too strong, and before she knows it, Kristina is back in its grips. She needs the monster to keep going, to face the pressures of day-to-day life. She needs it to feel alive.
Once again the monster takes over Kristina's life and she will do anything for it, including giving up the one person who gives her the unconditional love she craves — her baby.
The sequel to Crank, this is the continuing story of Kristina and her descent back to hell. Told in verse, it's a harrowing and disturbing look at addiction and the damage that it inflicts.
3. Boy21 by Matthew Quick
Basketball has always been an escape for Finley. He lives in gray, broken Bellmont, a town ruled by the Irish Mob, drugs, violence, and racially charged rivalries. At home, he takes care of his disabled grandfather, and at school he's called "White Rabbit", the only white kid on the varsity basketball team. He's always dreamed of getting out somehow with his girlfriend, Erin. But until then, when he puts on his number 21, everything seems to make sense.
Russ has just moved to the neighborhood. A former teen basketball phenom from a privileged home, his life has been turned upside down by tragedy. Cut off from everyone he knows, he now answers only to the name Boy21—his former jersey number—and has an unusual obsession with outer space.
As their final year of high school brings these two boys together, "Boy21" may turn out to be the answer they both need.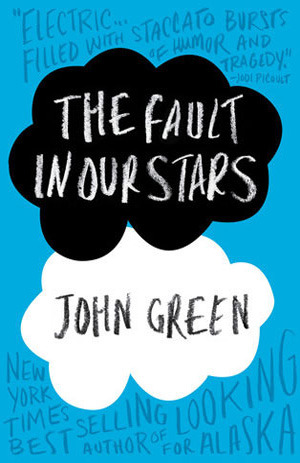 Despite the tumor-shrinking medical miracle that has bought her a few years, Hazel has never been anything but terminal, her final chapter inscribed upon diagnosis. But when a gorgeous plot twist named Augustus Waters suddenly appears at Cancer Kid Support Group, Hazel's story is about to be completely rewritten.
Insightful, bold, irreverent, and raw, The Fault in Our Stars is award-winning author John Green's most ambitious and heartbreaking work yet, brilliantly exploring the funny, thrilling, and tragic business of being alive and in love.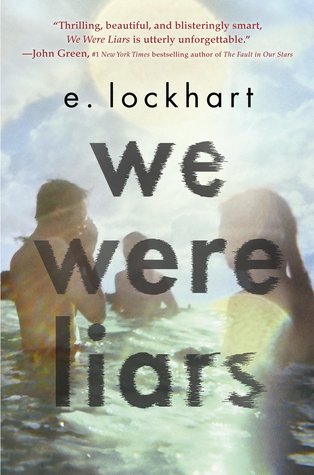 A beautiful and distinguished family.
A private island.
A brilliant, damaged girl; a passionate, political boy.
A group of four friends—the Liars—whose friendship turns destructive.
A revolution. An accident. A secret.
Lies upon lies.
True love.
The truth.
We Were Liars is a modern, sophisticated suspense novel from National Book Award finalist and Printz Award honoree E. Lockhart.
Read it.
And if anyone asks you how it ends, just LIE.