Paranormals aren't all vampires and werewolves–though those are the ones that have been hitting the bestseller's list in recent years. We're featuring a few you may have forgotten about–or simply never heard of–in this hidden gems feature! Witches, monsters, fairies and godlings, all these novels have a dash of adventure alongside the magical.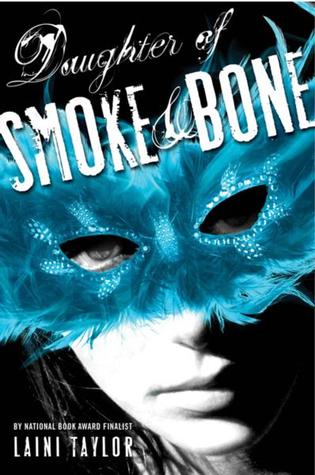 Around the world, black handprints are appearing on doorways, scorched there by winged strangers who have crept through a slit in the sky.
In a dark and dusty shop, a devil's supply of human teeth grows dangerously low.
And in the tangled lanes of Prague, a young art student is about to be caught up in a brutal otherwordly war.
Meet Karou. She fills her sketchbooks with monsters that may or may not be real, she's prone to disappearing on mysterious "errands", she speaks many languages – not all of them human – and her bright blue hair actually grows out of her head that color. Who is she? That is the question that haunts her, and she's about to find out.
When beautiful, haunted Akiva fixes fiery eyes on her in an alley in Marrakesh, the result is blood and starlight, secrets unveiled, and a star-crossed love whose roots drink deep of a violent past. But will Karou live to regret learning the truth about herself?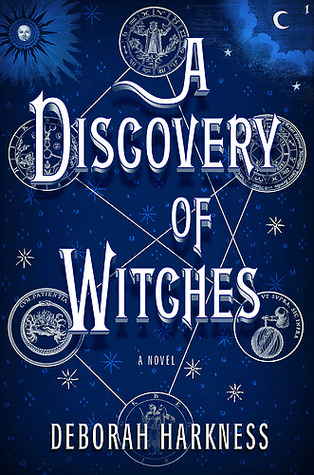 A richly inventive novel about a centuries-old vampire, a spellbound witch, and the mysterious manuscript that draws them together.
Deep in the stacks of Oxford's Bodleian Library, young scholar Diana Bishop unwittingly calls up a bewitched alchemical manuscript in the course of her research. Descended from an old and distinguished line of witches, Diana wants nothing to do with sorcery; so after a furtive glance and a few notes, she banishes the book to the stacks. But her discovery sets a fantastical underworld stirring, and a horde of daemons, witches, and vampires soon descends upon the library. Diana has stumbled upon a coveted treasure lost for centuries-and she is the only creature who can break its spell.
Debut novelist Deborah Harkness has crafted a mesmerizing and addictive read, equal parts history and magic, romance and suspense. Diana is a bold heroine who meets her equal in vampire geneticist Matthew Clairmont, and gradually warms up to him as their alliance deepens into an intimacy that violates age-old taboos. This smart, sophisticated story harks back to the novels of Anne Rice, but it is as contemporary and sensual as the Twilight series-with an extra serving of historical realism.
Nastasya has spent the last century living as a spoiled, drugged-out party girl. She feels nothing and cares for no one. But when she witnesses her best friend, a Dark Immortal, torture a human, she realizes something's got to change. She seeks refuge at a rehab for wayward immortals, where she meets the gorgeous, undeniably sexy Reyn, who seems inexplicably linked to her past
Nastasya finally begins to deal with life, and even feels safe–until the night she learns that someone wants her dead.
Cate Tiernan, author of the popular Sweep series, returns with an engaging story of a timeless struggle and inescapable romance, the first book in a stunning new fantasy trilogy.
Three years ago, Sophie Mercer discovered that she was a witch. It's gotten her into a few scrapes. Her non-gifted mother has been as supportive as possible, consulting Sophie's estranged father—an elusive European warlock—only when necessary. But when Sophie attracts too much human attention for a prom-night spell gone horribly wrong, it's her dad who decides her punishment: exile to Hex Hall, an isolated reform school for wayward Prodigium, a.k.a. witches, faeries, and shapeshifters.
By the end of her first day among fellow freak-teens, Sophie has quite a scorecard: three powerful enemies who look like supermodels, a futile crush on a gorgeous warlock, a creepy tag-along ghost, and a new roommate who happens to be the most hated person and only vampire student on campus. Worse, Sophie soon learns that a mysterious predator has been attacking students, and her only friend is the number-one suspect.
As a series of blood-curdling mysteries starts to converge, Sophie prepares for the biggest threat of all: an ancient secret society determined to destroy all Prodigium, especially her.
Grace moves to San Francisco but fears monsters and girl who looks just like her who shows up to fight them. Orphan Gretchen is tired of battling monsters. Her mentor vanishes. Wealthy Greer has busy social life, no room for joining triplets on her doorstep. Three teen descendants of Medusa must unite and fight monsters only they can see — or are some good?
Sixteen-year-old Kaye is a modern nomad. Fierce and independent, she travels from city to city with her mother's rock band until an ominous attack forces the sixteen-year-old back to her childhood home. There, amid the industrial, blue-collar New Jersey backdrop, Kaye soon finds herself an unwilling pawn in an ancient power struggle between two rival faerie kingdoms — a struggle that could very well mean her death.
WICKED LOVELY (Wicked Lovely, #1) by Melissa Marr
A mysterious island. An abandoned orphanage. A strange collection of very curious photographs.
It all waits to be discovered in Miss Peregrine's Home for Peculiar Children, an unforgettable novel that mixes fiction and photography in a thrilling reading experience. As our story opens, a horrific family tragedy sets sixteen-year-old Jacob journeying to a remote island off the coast of Wales, where he discovers the crumbling ruins of Miss Peregrine's Home for Peculiar Children. As Jacob explores its abandoned bedrooms and hallways, it becomes clear that the children were more than just peculiar. They may have been dangerous. They may have been quarantined on a deserted island for good reason. And somehow—impossible though it seems—they may still be alive.
A spine-tingling fantasy illustrated with haunting vintage photography, Miss Peregrine's Home for Peculiar Children will delight adults, teens, and anyone who relishes an adventure in the shadows.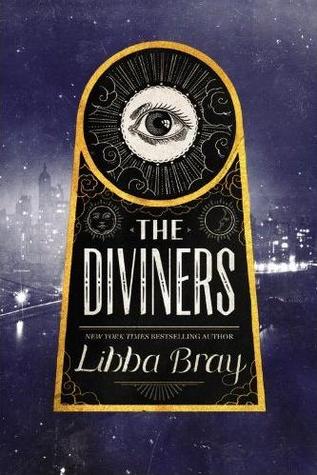 Evie O'Neill has been exiled from her boring old hometown and shipped off to the bustling streets of New York City—and she is pos-i-tute-ly ecstatic. It's 1926, and New York is filled with speakeasies, Ziegfeld girls, and rakish pickpockets. The only catch is that she has to live with her uncle Will and his unhealthy obsession with the occult.
Evie worries he'll discover her darkest secret: a supernatural power that has only brought her trouble so far. But when the police find a murdered girl branded with a cryptic symbol and Will is called to the scene, Evie realizes her gift could help catch a serial killer.
As Evie jumps headlong into a dance with a murderer, other stories unfold in the city that never sleeps. A young man named Memphis is caught between two worlds. A chorus girl named Theta is running from her past. A student named Jericho hides a shocking secret. And unknown to all, something dark and evil has awakened.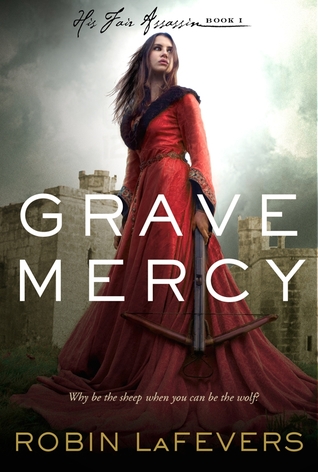 Why be the sheep, when you can be the wolf?
Seventeen-year-old Ismae escapes from the brutality of an arranged marriage into the sanctuary of the convent of St. Mortain, where the sisters still serve the gods of old. Here she learns that the god of Death Himself has blessed her with dangerous gifts—and a violent destiny. If she chooses to stay at the convent, she will be trained as an assassin and serve as a handmaiden to Death. To claim her new life, she must destroy the lives of others.
Ismae's most important assignment takes her straight into the high court of Brittany—where she finds herself woefully under prepared—not only for the deadly games of intrigue and treason, but for the impossible choices she must make. For how can she deliver Death's vengeance upon a target who, against her will, has stolen her heart?
For seventeen-year-old Janie, getting sucked into other people's dreams is getting old. Especially the falling dreams, the naked-but-nobody-notices dreams, and the sex-crazed dreams. Janie's seen enough fantasy booty to last her a lifetime.
She can't tell anybody about what she does they'd never believe her, or worse, they'd think she's a freak. So Janie lives on the fringe, cursed with an ability she doesn't want and can't control.
Then she falls into a gruesome nightmare, one that chills her to the bone. For the first time, Janie is more than a witness to someone else's twisted psyche. She is a participant.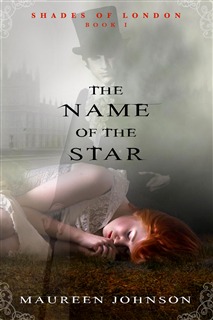 Jack the Ripper is back, and he's coming for Rory next….
Louisiana teenager Rory Deveaux arrives in London to start a new life at boarding school just as a series of brutal murders mimicking the horrific Jack the Ripper killing spree of more than a century ago has broken out across the city. The police are left with few leads and no witnesses. Except one. Rory spotted the man believed to be the prime suspect. But she is the only one who saw him – the only one who can see him. And now Rory has become his next target…unless she can tap her previously unknown abilities to turn the tables.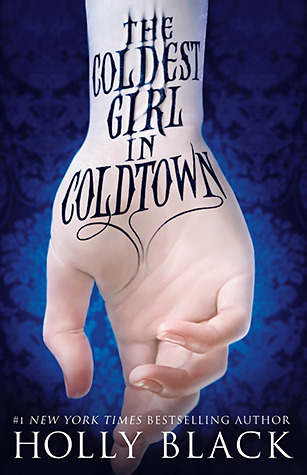 Tana lives in a world where walled cities called Coldtowns exist. In them, quarantined monsters and humans mingle in a decadently bloody mix of predator and prey. The only problem is, once you pass through Coldtown's gates, you can never leave.
One morning, after a perfectly ordinary party, Tana wakes up surrounded by corpses. The only other survivors of this massacre are her exasperatingly endearing ex-boyfriend, infected and on the edge, and a mysterious boy burdened with a terrible secret. Shaken and determined, Tana enters a race against the clock to save the three of them the only way she knows how: by going straight to the wicked, opulent heart of Coldtown itself.
The Coldest Girl in Coldtown is a wholly original story of rage and revenge, of guilt and horror, and of love and loathing from bestselling and acclaimed author Holly Black.
Pain shoots through my head. Fireworks. Explosions. All inside my brain. The white world goes dark and I know what's about to happen.
Zara White suspects there's a freaky guy semi-stalking her. She's also obsessed with phobias. And it's true, she hasn't exactly been herself since her stepfather died. But exiling her to shivery Maine to live with her grandmother? That seems a bit extreme. The move is supposed to help her stay sane…but Zara's pretty sure her mom just can't deal with her right now.
She couldn't be more wrong. Turns out the semi-stalker is not a figment of Zara's overactive imagination. In fact, he's still following her, leaving behind an eerie trail of gold dust. There's something not right – not human – in this sleepy Maine town, and all signs point to Zara.
In this creepy, compelling breakout novel, Carrie Jones delivers romance, suspense, and a creature you never thought you'd have to fear.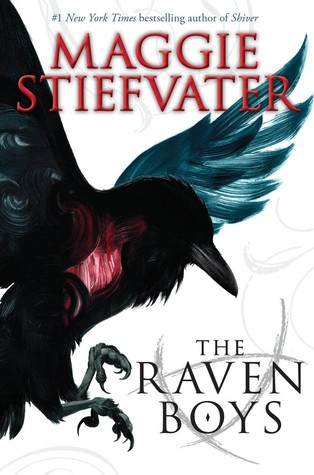 "There are only two reasons a non-seer would see a spirit on St. Mark's Eve," Neeve said. "Either you're his true love . . . or you killed him."
It is freezing in the churchyard, even before the dead arrive.
Every year, Blue Sargent stands next to her clairvoyant mother as the soon-to-be dead walk past. Blue herself never sees them—not until this year, when a boy emerges from the dark and speaks directly to her.
His name is Gansey, and Blue soon discovers that he is a rich student at Aglionby, the local private school. Blue has a policy of staying away from Aglionby boys. Known as Raven Boys, they can only mean trouble.
But Blue is drawn to Gansey, in a way she can't entirely explain. He has it all—family money, good looks, devoted friends—but he's looking for much more than that. He is on a quest that has encompassed three other Raven Boys: Adam, the scholarship student who resents all the privilege around him; Ronan, the fierce soul who ranges from anger to despair; and Noah, the taciturn watcher of the four, who notices many things but says very little.
For as long as she can remember, Blue has been warned that she will cause her true love to die. She never thought this would be a problem. But now, as her life becomes caught up in the strange and sinister world of the Raven Boys, she's not so sure anymore.