We are so excited to start the new year off with Jessica Spotswood, whose trilogy of amazing historicals with witches, curses, and cults has finally come to an end. I picked up Born Wicked and didn't put it down until I finished! She sent us a lovely package this summer filled with books and swag, and we're so happy you guys get to read her books this year!
Everybody knows Cate Cahill and her sisters are eccentric. Too pretty, too reclusive, and far too educated for their own good. But the truth is even worse: they're witches. And if their secret is discovered by the priests of the Brotherhood, it would mean an asylum, a prison ship—or an early grave.
Before her mother died, Cate promised to protect her sisters. But with only six months left to choose between marriage and the Sisterhood, she might not be able to keep her word… especially after she finds her mother's diary, uncovering a secret that could spell her family's destruction. Desperate to find alternatives to their fate, Cate starts scouring banned books and questioning rebellious new friends, all while juggling tea parties, shocking marriage proposals, and a forbidden romance with the completely unsuitable Finn Belastra.
If what her mother wrote is true, the Cahill girls aren't safe. Not from the Brotherhood, the Sisterhood—not even from each other.
Can you tell us a little bit about the contemporary books you're working on right now? How was it to end the Cahill Witch Chronicles and start something so different?
WILD SWANS is my first contemporary; it will be out next April. It's about a girl named Ivy whose mother – who abandoned her when she was two – comes back home with the two half-sisters Ivy's never met. There's a family legacy of brilliant but unstable women, and a tattooed poet love interest.
This book is pretty different for me – contemporary, no magic, a really different voice, set in a small Eastern Shore college town. It was a challenge, especially after spending three books and four years writing from Cate's point of view. I know what Cate would say or do, how she'd say it; I had to learn Ivy. But I'm really excited to share her story with readers!
Describe Cate in three words–using only nouns!
Sister, witch, healer
Where did the Born Wicked story start? How long from inspiration to publication?
BW was inspired by a dream I had in which my sisters and I (I'm the oldest of three, like Cate) were fighting over a magical locket from our mother. I was really struck by the idea of exploring the complicated magical inheritance of three sisters, and the mix of love and sibling rivalry between them. I started writing in September 2009, while my first manuscript – a fantasy called INHERITING GAROLASS – was on submission. (I actually just looked up the email where I sent that first scene with Tess and Cate in the garden to myself, and it changed very little! The first line is still the same!) GAROLASS ultimately didn't sell, but when BW went on submission in February 2011, it sold within a week, which was hugely exciting. It was published a year later, in February 2012.
Did the plot of the trilogy drastically change from first draft to publication, or was the story pretty well nailed down from the get go?
It changed drastically! I rewrote the last fifty pages of BORN WICKED; in the original version Cate was arrested by the Brotherhood and then (temporarily) saved by a fake engagement to Paul. In the original version the prophecy didn't even include that one sister would kill another; the only oracle was Brenna; and I toyed with the idea that Tess could re-instate people's erased memories, but that felt like too much of a cheat. I knew how STAR CURSED ended, but I completely rewrote the rest of it in edits – threw out 75% of the draft and started over – because the original plot wasn't working. Middle books are so tricky! Fortunately SISTERS' FATE was much easier; the ending of SC set the stakes so high in the relationships between Cate and Maura, and Cate and Finn, and the tensions within the city and the convent – it was fun to get to ignite all of that.
Has your writing process changed since writing Born Wicked?
Well, I have deadlines now, which means I have to write even if I don't feel like it sometimes; it's my job. I use music – specific playlists for each book or character – to inspire me, and I have a sticker chart where I've been giving myself one Care Bear sticker for each 1000 words. I think I pay more attention to stakes and pacing than I used to, though I'd still say I'm a very character-driven writer. I'm not sure that  my actual process has changed much though. I still outline a few scenes ahead but try to remain open to the characters surprising me; I still edit the previous day's work before I start writing new words.
You have some amazing characters in Born Wicked, not to mention the rest of the trilogy! What character was your favorite to write, and why?
Thank you! My favorite character is probably Cate, because I was in her head for four years and I know her so well – what she would do or say in most situations. I love that she is selfless and brave but also flawed – she can be very stubborn and bossy.Writing Brenna was always fun because she's a mad oracle and sort of creepy. Writing Rory was fun because she made me – and Cate – laugh. I'd love to write a short story from Rilla's pov someday with her as a girl reporter getting into scrapes and bantering with Merriweather; they kept threatening to take over scenes in SISTERS' FATE.
Would you rather your books be made into a movie or a TV show?
A TV show! I think there's more room for character development.
What is your definition of a "bad writing day" and how do you deal with them?
I love editing. Drafting is harder for me. I struggle with perfectionism and anxiety; it's really easy to get overwhelmed by my internal editor screaming that what I'm writing sucks. But you can't edit a blank page; it's important to get a first draft down. It's helpful to me to set a timer for 25 minutes and write forward, or – in extreme cases – to turn on the program Write or Die, which will in Kamikaze mode start to delete your words if you stop typing. (That's very motivational.)
Any words of wisdom for aspiring authors? 
Read lots! Nothing else will teach you how to put words together in a way that flows naturally, what works and what doesn't. Also, find people you trust to share your work with. Ask them what they love and want to see more of as well as what they have questions about or find confusing. You don't have to take all their suggestions, but it's important to listen with an open mind. Taking constructive criticism is a huge part of being a writer.
We know what you like to write–feminist alternate histories FTW!–but what do you like to read? Describe how your bookshelves are populated.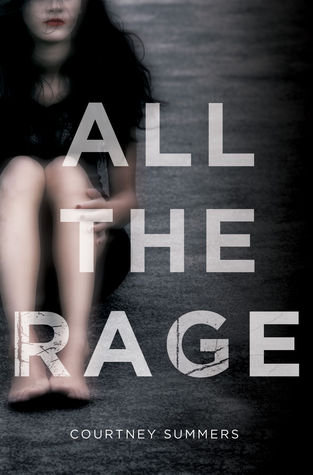 My bookshelves are almost exclusively YA, but within YA my tastes are pretty eclectic. I seek out flawed girl characters with interesting journeys, and beautiful prose, and immersive world-building, setting that feels like another character. My favorite books so far this year have been  Courtney Summers' ALL THE RAGE (an important, infuriating indictment of rape culture); Nova Ren Suma's THE WALLS AROUND US (creepy-gorgeous and a master class in voice); Becky Wallace's THE STORYSPINNER (a wonderful fantasy that I loved so much I blurbed); and Tiffany Schmidt's HOLD ME LIKE A BREATH (a crime family retelling of The Princess & the Pea, which I also blurbed). 
What's one book you're looking forward to being released?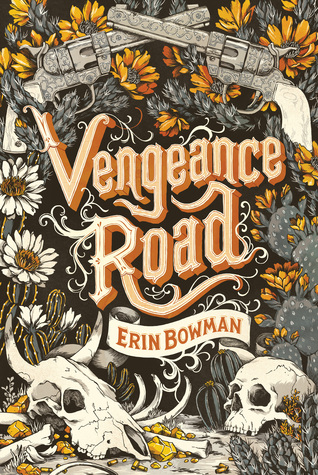 I can't choose just one!! Having just edited my own anthology (PETTICOATS & PISTOLS), I'm super excited to read two coming out this fall – April Tucholke's SLASHER GIRLS & MONSTER BOYS and Shaun
Hutchinson's VIOLENT ENDS. I'm also thrilled about two fall books that I got to read early and blurb – Anna-Marie McLemore's THE WEIGHT OF FEATHERS, which is gorgeous magical realism with a bittersweet love story, and Erin Bowman's VENGEANCE ROAD, which is a fabulous Old West revenge tale.