Ms Neal is reading….
TRUTHWITCH (Witchlands, #1) by Susan Dennard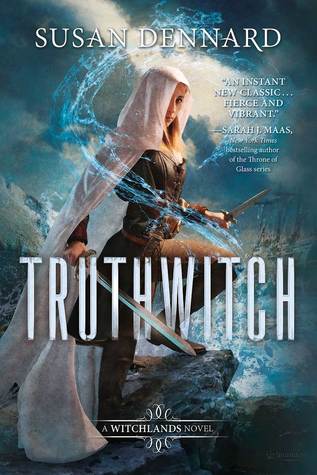 On a continent ruled by three empires, some are born with a "witchery", a magical skill that sets them apart from others.
In the Witchlands, there are almost as many types of magic as there are ways to get in trouble—as two desperate young women know all too well.
Safiya is a Truthwitch, able to discern truth from lie. It's a powerful magic that many would kill to have on their side, especially amongst the nobility to which Safi was born. So Safi must keep her gift hidden, lest she be used as a pawn in the struggle between empires.
Iseult, a Threadwitch, can see the invisible ties that bind and entangle the lives around her—but she cannot see the bonds that touch her own heart. Her unlikely friendship with Safi has taken her from life as an outcast into one of reckless adventure, where she is a cool, wary balance to Safi's hotheaded impulsiveness.
Safi and Iseult just want to be free to live their own lives, but war is coming to the Witchlands. With the help of the cunning Prince Merik (a Windwitch and ship's captain) and the hindrance of a Bloodwitch bent on revenge, the friends must fight emperors, princes, and mercenaries alike, who will stop at nothing to get their hands on a Truthwitch.
Ms. Neal says, "Brimming with adventure and an incredible magic system, my favorite part of Dennard's story is the wit and banter between best friends Safi and Iseult. It's cleverly plotted, so even I can't guess where the story's going next!"
Mr. Juliano's reading…
READY PLAYER ONE by Ernest Cline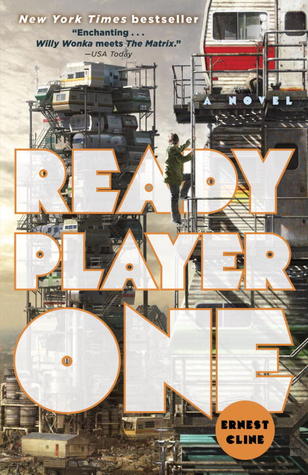 It's the year 2044, and the real world is an ugly place.
Like most of humanity, Wade Watts escapes his grim surroundings by spending his waking hours jacked into the OASIS, a sprawling virtual utopia that lets you be anything you want to be, a place where you can live and play and fall in love on any of ten thousand planets.
And like most of humanity, Wade dreams of being the one to discover the ultimate lottery ticket that lies concealed within this virtual world. For somewhere inside this giant networked playground, OASIS creator James Halliday has hidden a series of fiendish puzzles that will yield massive fortune — and remarkable power — to whoever can unlock them.
For years, millions have struggled fruitlessly to attain this prize, knowing only that Halliday's riddles are based in the pop culture he loved — that of the late twentieth century. And for years, millions have found in this quest another means of escape, retreating into happy, obsessive study of Halliday's icons. Like many of his contemporaries, Wade is as comfortable debating the finer points of John Hughes's oeuvre, playing Pac-Man, or reciting Devo lyrics as he is scrounging power to run his OASIS rig.
And then Wade stumbles upon the first puzzle.
Suddenly the whole world is watching, and thousands of competitors join the hunt — among them certain powerful players who are willing to commit very real murder to beat Wade to this prize. Now the only way for Wade to survive and preserve everything he knows is to win. But to do so, he may have to leave behind his oh-so-perfect virtual existence and face up to life — and love — in the real world he's always been so desperate to escape.
A world at stake.
A quest for the ultimate prize.
Are you ready?
Mr. Juliano says, "This novel was a geek's dream. Even if you don't get half of the 80s references about video games, TV shows and movies, you'll love the high-energy plot about a kid battling enemies in a virtual world and dystopian future. Impossible to put down."
Ms Fumarolo is listening to…
Life Itself by Roger Ebert
Roger Ebert is the best-known film critic of our time. He has been reviewing films for the Chicago Sun-Times since 1967, and was the first film critic ever to win a Pulitzer Prize. He has appeared on television for four decades, including twenty-three years as cohost of Siskel & Ebert at the Movies.
In 2006, complications from thyroid cancer treatment resulted in the loss of his ability to eat, drink, or speak. But with the loss of his voice, Ebert has only become a more prolific and influential writer. And now, for the first time, he tells the full, dramatic story of his life and career.
Roger Ebert's journalism carried him on a path far from his nearly idyllic childhood in Urbana, Illinois. It is a journey that began as a reporter for his local daily, and took him to Chicago, where he was unexpectedly given the job of film critic for the Sun-Times, launching a lifetime's adventures.
In this candid, personal history, Ebert chronicles it all: his loves, losses, and obsessions; his struggle and recovery from alcoholism; his marriage; his politics; and his spiritual beliefs. He writes about his years at the Sun-Times, his colorful newspaper friends, and his life-changing collaboration with Gene Siskel. He remembers his friendships with Studs Terkel, Mike Royko, Oprah Winfrey, and Russ Meyer (for whom he wrote Beyond the Valley of the Dolls and an ill-fated Sex Pistols movie). He shares his insights into movie stars and directors like John Wayne, Werner Herzog, and Martin Scorsese.
This is a story that only Roger Ebert could tell. Filled with the same deep insight, dry wit, and sharp observations that his readers have long cherished, this is more than a memoir-it is a singular, warm-hearted, inspiring look at life itself.
"I believe that if, at the end, according to our abilities, we have done something to make others a little happier, and something to make ourselves a little happier, that is about the best we can do. To make others less happy is a crime. To make ourselves unhappy is where all crime starts. We must try to contribute joy to the world. That is true no matter what our problems, our health, our circumstances. We must try. I didn't always know this, and am happy I lived long enough to find it out."
-from LIFE ITSELF
Ms. Fumarolo says, "It's fascinating getting a behind-the-scenes look at this famous movie critic's life, especially since we both went to U of I and have Chicagoland connections. Plus, this audiobook is narrated by Edward Herman (who played Richard Gilmore on Gilmore Girls), so it's great listening."
Ms. Pausch is reading…
The Art of Racing in the Rain by Garth Stein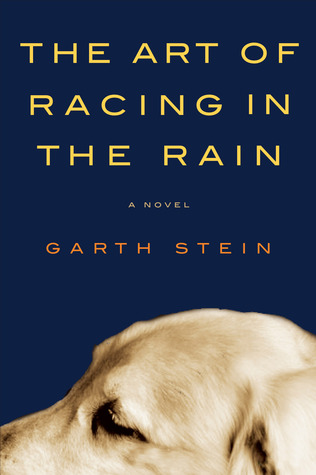 Enzo knows he is different from other dogs: a philosopher with a nearly human soul (and an obsession with opposable thumbs), he has educated himself by watching television extensively, and by listening very closely to the words of his master, Denny Swift, an up-and-coming race car driver.
Through Denny, Enzo has gained tremendous insight into the human condition, and he sees that life, like racing, isn't simply about going fast. On the eve of his death, Enzo takes stock of his life, recalling all that he and his family have been through.
A heart-wrenching but deeply funny and ultimately uplifting story of family, love, loyalty, and hope, The Art of Racing in the Rain is a beautifully crafted and captivating look at the wonders and absurdities of human life…as only a dog could tell it.
Ms. Pausch says, "The Art of Racing in the Rain by Garth Stein will tug at your heartstrings. Stein artfully narrates the book from the point of view of Enzo, an aging Golden Retriever who is wholly devoted to his owner, a race car driver. A great read for dog lovers and adrenaline junkies alike!"