September is over, can you believe it? Fall is really here! Here are the top ten books Scout Nation checked out this month.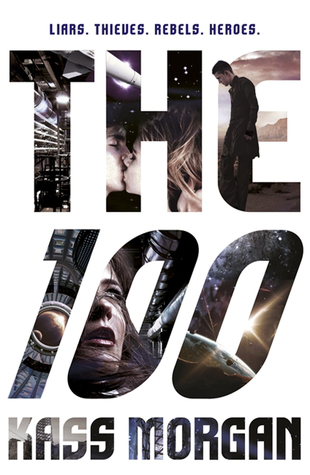 No one has set foot on Earth in centuries — until now.
Ever since a devastating nuclear war, humanity has lived on spaceships far above Earth's radioactive surface. Now, one hundred juvenile delinquents — considered expendable by society — are being sent on a dangerous mission: to recolonize the planet. It could be their second chance at life…or it could be a suicide mission.
CLARKE was arrested for treason, though she's haunted by the memory of what she really did. WELLS, the chancellor's son, came to Earth for the girl he loves — but will she ever forgive him? Reckless BELLAMY fought his way onto the transport pod to protect his sister, the other half of the only pair of siblings in the universe. And GLASS managed to escape back onto the ship, only to find that life there is just as dangerous as she feared it would be on Earth.
Confronted with a savage land and haunted by secrets from their pasts, the hundred must fight to survive. They were never meant to be heroes, but they may be mankind's last hope.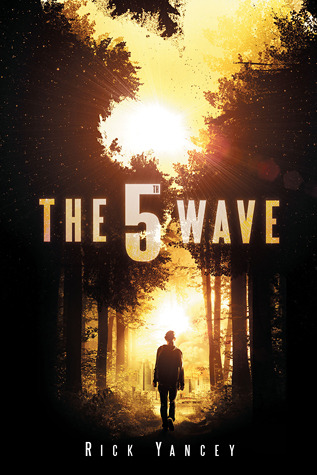 After the 1st wave, only darkness remains. After the 2nd, only the lucky escape. And after the 3rd, only the unlucky survive. After the 4th wave, only one rule applies: trust no one.
Now, it's the dawn of the 5th wave, and on a lonely stretch of highway, Cassie runs from Them. The beings who only look human, who roam the countryside killing anyone they see. Who have scattered Earth's last survivors. To stay alone is to stay alive, Cassie believes, until she meets Evan Walker.
Beguiling and mysterious, Evan Walker may be Cassie's only hope for rescuing her brother—or even saving herself. But Cassie must choose: between trust and despair, between defiance and surrender, between life and death. To give up or to get up.
Looking for an escape from childhood abuse, Reymundo Sanchez turned away from school and baseball to drugs, alcohol, and then sex, and was left to fend for himself before age 14. The Latin Kings, one of the largest and most notorious street gangs in America, became his refuge and his world, but its violence cost him friends, freedom, self-respect, and nearly his life. This is a raw and powerful odyssey through the ranks of the new mafia, where the only people more dangerous than rival gangs are members of your own gang, who in one breath will say they'll die for you and in the next will order your assassination.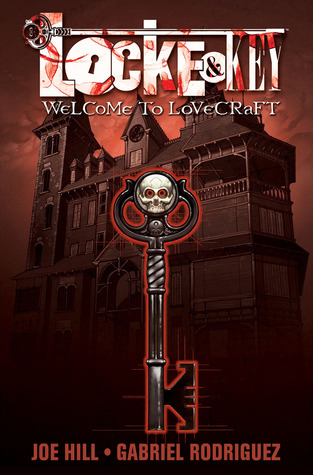 Locke & Key tells of Keyhouse, an unlikely New England mansion, with fantastic doors that transform all who dare to walk through them. Home to a hate-filled and relentless creature that will not rest until it forces open the most terrible door of them all…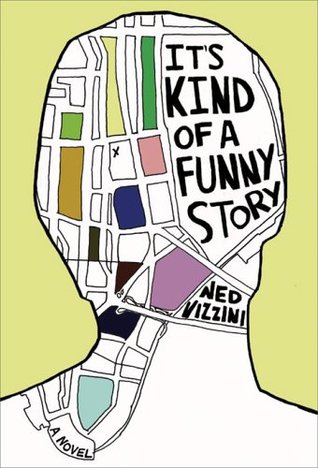 Ambitious New York City teenager Craig Gilner is determined to succeed at life – which means getting into the right high school to get into the right job. But once Craig aces his way into Manhattan's Executive Pre-Professional High School, the pressure becomes unbearable. He stops eating and sleeping until, one night, he nearly kills himself.
Craig's suicidal episode gets him checked into a mental hospital, where his new neighbors include a transsexual sex addict, a girl who has scarred her own face with scissors, and the self-elected President Armelio. There, Craig is finally able to confront the sources of his anxiety.
Ned Vizzini, who himself spent time in a psychiatric hospital, has created a remarkably moving tale about the sometimes unexpected road to happiness.
Clay Jensen returns home from school to find a mysterious box with his name on it lying on his porch. Inside he discovers thirteen cassette tapes recorded by Hannah Baker, his classmate and crush who committed suicide two weeks earlier.
On tape, Hannah explains that there are thirteen reasons why she decided to end her life. Clay is one of them. If he listens, he'll find out how he made the list.
Through Hannah and Clay's dual narratives, debut author Jay Asher weaves an intricate and heartrending story of confusion and desperation that will deeply affect teen readers.
The world we knew is gone. The world of commerce and frivolous necessity has been replaced by a world of survival and responsibility. An epidemic of apocalyptic proportions has swept the globe, causing the dead to rise and feed on the living. In a matter of months society has crumbled: no government, no grocery stores, no mail delivery, no cable TV. In a world ruled by the dead, the survivors are forced to finally start living.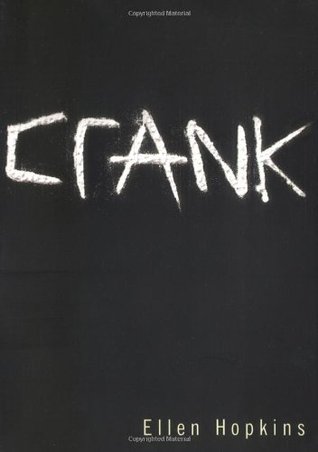 In Crank, Ellen Hopkins chronicles the turbulent and often disturbing relationship between Kristina, a character based on her own daughter, and the "monster," the highly addictive drug crystal meth, or "crank." Kristina is introduced to the drug while visiting her largely absent and ne'er-do-well father. While under the influence of the monster, Kristina discovers her sexy alter-ego, Bree: "there is no perfect daughter, / no gifted high school junior, / no Kristina Georgia Snow. / There is only Bree." Bree will do all the things good girl Kristina won't, including attracting the attention of dangerous boys who can provide her with a steady flow of crank.
Once upon a time, I was a little girl who disappeared.
Once upon a time, my name was not Alice.
Once upon a time, I didn't know how lucky I was.
When Alice was ten, Ray took her away from her family, her friends — her life. She learned to give up all power, to endure all pain. She waited for the nightmare to be over.
Now Alice is fifteen and Ray still has her, but he speaks more and more of her death. He does not know it is what she longs for. She does not know he has something more terrifying than death in mind for her.
This is Alice's story. It is one you have never heard, and one you will never, ever forget.
1. Gone Girl by Gillian Flynn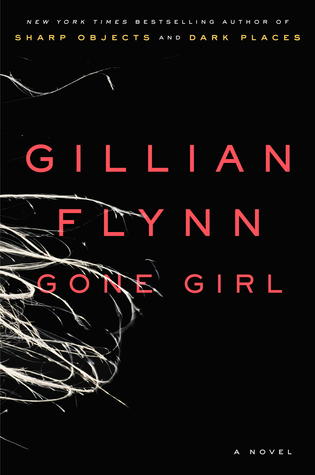 On a warm summer morning in North Carthage, Missouri, it is Nick and Amy Dunne's fifth wedding anniversary. Presents are being wrapped and reservations are being made when Nick's clever and beautiful wife disappears from their rented McMansion on the Mississippi River. Husband-of-the-Year Nick isn't doing himself any favors with cringe-worthy daydreams about the slope and shape of his wife's head, but passages from Amy's diary reveal the alpha-girl perfectionist could have put anyone dangerously on edge. Under mounting pressure from the police and the media–as well as Amy's fiercely doting parents–the town golden boy parades an endless series of lies, deceits, and inappropriate behavior. Nick is oddly evasive, and he's definitely bitter–but is he really a killer?
As the cops close in, every couple in town is soon wondering how well they know the one that they love. With his twin sister, Margo, at his side, Nick stands by his innocence. Trouble is, if Nick didn't do it, where is that beautiful wife? And what was in that silvery gift box hidden in the back of her bedroom closet?