There are a lot of brilliant stories in the world–and a million ways to tell them. While the library focuses on books, both hardbound and digital, there's a whole world of podcasts, vlogs, and apps that you could be exploring!
We've collected a few of our more recent favorites in this post for your perusal.

Produced by Commonplace Books. Written by Joseph Fink and Jeffrey Cranor. Narrated by Cecil Baldwin.
Twice-monthly community updates for the small desert town of Night Vale, featuring local weather, news, announcements from the Sheriff's Secret Police, mysterious lights in the night sky, dark hooded figures with unknowable powers, and cultural events. Turn on your radio and hide. Welcome to Night Vale.
The Lizzie Bennet Diaries
Written by Bernie Su and Kate Rorick
Twenty-four-year-old grad student Lizzie Bennet is saddled by student loan debt and still living at home along her two sisters – beautiful Jane and reckless Lydia. When she starts recording her reflections on life for her thesis project and posts them on YouTube, she has no idea The Lizzie Bennet Diaries will soon take on a life of their own, becoming an online sensation and turning the Bennet sisters into internet celebrities, seemingly overnight.
When rich, handsome Bing Lee comes to town, along with his stuck-up friend William Darcy, things really start to get interesting for the Bennets — and for Lizzie's viewers. But not everything happens on-screen. Lucky for us, Lizzie has a secret diary.

This app, put out by Six to Start and Naomi Alderman is designed to get you off the couch with an adrenaline-inducing story.
Run in the Real World.
Become a Hero in Another.
Only a few have survived the zombie epidemic. You are a Runner en-route to one of humanity's last remaining outposts. They need your help to gather supplies, rescue survivors, and defend their home.
And you have another mission — one they don't know about…
How It Works:
Walk, jog or run anywhere in the world. Hear your mission and music through your headphones. If you're chased by zombies, you'll have to speed up! You'll automatically collect supplies to build up your base.
From the producers of This American Life.
Season One of Serial is complete. It breaks up a non-fiction story over 12 episodes and invites the listener to draw their own conclusions.
Episode 1: It's Baltimore, 1999. Hae Min Lee, a popular high-school senior, disappears after school one day. Six weeks later detectives arrest her classmate and ex-boyfriend, Adnan Syed, for her murder. He says he's innocent – though he can't exactly remember what he was doing on that January afternoon. But someone can. A classmate at Woodlawn High School says she knows where Adnan was. The trouble is, she's nowhere to be found.
A Tell Tale Vlog
"You know how you can kinda tell what your friends think about you by the kind of guys they set you up to haunt?" Edgar Allan Poe attempts to record a writing vlog while the lady ghost Lenore haunts his study.
Full of puns and one liners, this vlog is everything a literary nerd could ask for, and perfect for Halloween.
Honorable Mention: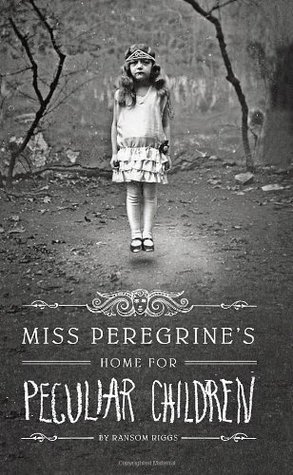 A mysterious island. An abandoned orphanage. A strange collection of very curious photographs.
It all waits to be discovered in Miss Peregrine's Home for Peculiar Children, an unforgettable novel that mixes fiction and photography in a thrilling reading experience. As our story opens, a horrific family tragedy sets sixteen-year-old Jacob journeying to a remote island off the coast of Wales, where he discovers the crumbling ruins of Miss Peregrine's Home for Peculiar Children. As Jacob explores its abandoned bedrooms and hallways, it becomes clear that the children were more than just peculiar. They may have been dangerous. They may have been quarantined on a deserted island for good reason. And somehow—impossible though it seems—they may still be alive.
A spine-tingling fantasy illustrated with haunting vintage photography, Miss Peregrine's Home for Peculiar Children will delight adults, teens, and anyone who relishes an adventure in the shadows.