Can you believe it's already November? The semester's halfway over! The leaves have fallen off the trees and winter is on its way. Which means it's time to curl up with a good book and a cup of tea!
You were voracious readers this October, but here are your favorite books:
10. Nimona by Noelle Stevenson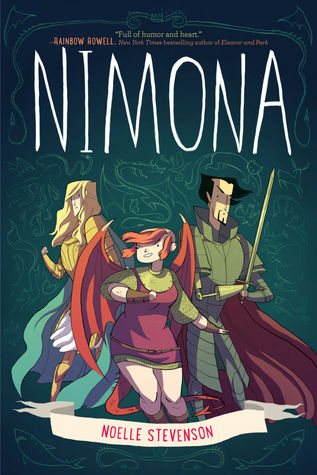 Nemeses! Dragons! Science! Symbolism! All these and more await in this brilliantly subversive, sharply irreverent epic from Noelle Stevenson. Featuring an exclusive epilogue not seen in the web comic, along with bonus conceptual sketches and revised pages throughout, this gorgeous full-color graphic novel is perfect for the legions of fans of the web comic and is sure to win Noelle many new ones.
Nimona is an impulsive young shapeshifter with a knack for villainy. Lord Ballister Blackheart is a villain with a vendetta. As sidekick and supervillain, Nimona and Lord Blackheart are about to wreak some serious havoc. Their mission: prove to the kingdom that Sir Ambrosius Goldenloin and his buddies at the Institution of Law Enforcement and Heroics aren't the heroes everyone thinks they are.
But as small acts of mischief escalate into a vicious battle, Lord Blackheart realizes that Nimona's powers are as murky and mysterious as her past. And her unpredictable wild side might be more dangerous than he is willing to admit.
"Miss Rook, I am not an occultist," Jackaby said. "I have a gift that allows me to see truth where others see the illusion–and there are many illusions. All the world's a stage, as they say, and I seem to have the only seat in the house with a view behind the curtain."
Newly arrived in New Fiddleham, New England, 1892, and in need of a job, Abigail Rook meets R. F. Jackaby, an investigator of the unexplained with a keen eye for the extraordinary–including the ability to see supernatural beings. Abigail has a gift for noticing ordinary but important details, which makes her perfect for the position of Jackaby's assistant. On her first day, Abigail finds herself in the midst of a thrilling case: A serial killer is on the loose. The police are convinced it's an ordinary villain, but Jackaby is certain it's a nonhuman creature, whose existence the police–with the exception of a handsome young detective named Charlie Cane–deny.
Doctor Who meets Sherlock in William Ritter's debut novel, which features a detective of the paranormal as seen through the eyes of his adventurous and intelligent assistant in a tale brimming with cheeky humor and a dose of the macabre.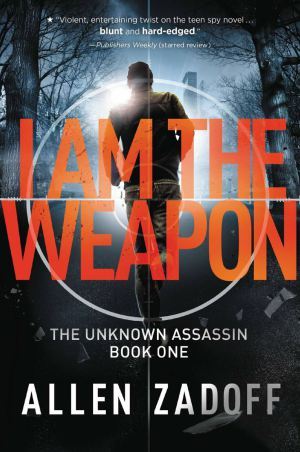 They needed the perfect assassin.
Boy Nobody is the perennial new kid in school, the one few notice and nobody thinks much about. He shows up in a new high school in a new town under a new name, makes a few friends and doesn't stay long. Just long enough for someone to die — of "natural causes." Mission accomplished, Boy Nobody disappears, moving on to the next target.
But when The Program assigns him to the mayor of New York City, things change. Somewhere deep inside, Boy Nobody is somebody: the kid he once was; the teen who wants normal things, like a real home and a girlfriend; a young man who wants out. And who just might want those things badly enough to sabotage The Program's mission.
In this action-packed series debut, author Allen Zadoff pens a page-turning thriller that is as thought-provoking as it is gripping, introducing an utterly original and unforgettable antihero.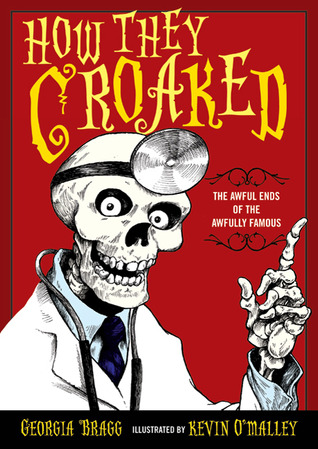 Over the course of history men and women have lived and died. In fact, getting sick and dying can be a big, ugly mess-especially before the modern medical care that we all enjoy today. How They Croaked relays all the gory details of how nineteen world figures gave up the ghost. For example:
It is believed that Henry VIII's remains exploded within his coffin while lying in state. Doctors "treated" George Washington by draining almost 80 ounces of blood before he finally kicked the bucket. Right before Beethoven wrote his last notes, doctors drilled a hole in his stomach without any pain medication.
Readers will be interested well past the final curtain, and feel lucky to live in a world with painkillers, X-rays, soap, and 911.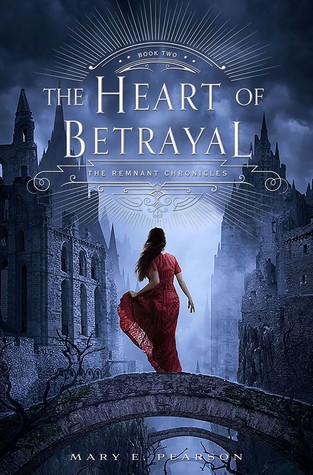 Held captive in the barbarian kingdom of Venda, Lia and Rafe have little chance of escape. Desperate to save Lia's life, her erstwhile assassin, Kaden, has told the Vendan Komizar that she has the gift, and the Komizar's interest in Lia is greater than anyone could have foreseen.
Meanwhile, nothing is straightforward: There's Rafe, who lied to Lia but has sacrificed his freedom to protect her; Kaden, who meant to assassinate her but has now saved her life; and the Vendans, whom Lia always believed to be savages. Now that she lives among them, however, she realizes that may be far from the truth. Wrestling with her upbringing, her gift, and her sense of self, Lia must make powerful choices that will affect her country… and her own destiny.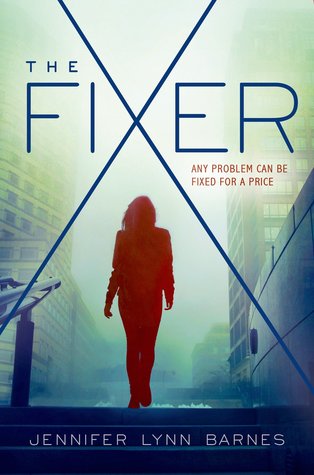 Sixteen-year-old Tess Kendrick has spent her entire life on her grandfather's ranch. But when her estranged sister Ivy uproots her to D.C., Tess is thrown into a world that revolves around politics and power. She also starts at Hardwicke Academy, the D.C. school for the children of the rich and powerful, where she unwittingly becomes a fixer for the high school set, fixing teens' problems the way her sister fixes their parents' problems.
And when a conspiracy surfaces that involves the family member of one of Tess's classmates, love triangles and unbelievable family secrets come to light and life gets even more interesting—and complicated—for Tess.
Perfect for fans of Pretty Little Liars and Heist Society, readers will be clamoring for this compelling teen drama with a political twist.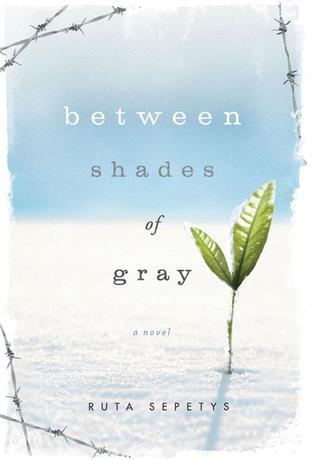 Lina is just like any other fifteen-year-old Lithuanian girl in 1941. She paints, she draws, she gets crushes on boys. Until one night when Soviet officers barge into her home, tearing her family from the comfortable life they've known. Separated from her father, forced onto a crowded and dirty train car, Lina, her mother, and her young brother slowly make their way north, crossing the Arctic Circle, to a work camp in the coldest reaches of Siberia. Here they are forced, under Stalin's orders, to dig for beets and fight for their lives under the cruelest of conditions.
Lina finds solace in her art, meticulously–and at great risk–documenting events by drawing, hoping these messages will make their way to her father's prison camp to let him know they are still alive. It is a long and harrowing journey, spanning years and covering 6,500 miles, but it is through incredible strength, love, and hope that Lina ultimately survives. Between Shades of Gray is a novel that will steal your breath and capture your heart.
For the first time the Joker's origin is revealed in this tale of insanity and human perseverance. Looking to prove that any man can be pushed past his breaking point and go mad, the Joker attempts to drive Commissioner Gordon insane.
After shooting and permanently paralyzing his daughter Barbara (a.k.a. Batgirl), the Joker kidnaps the commissioner and attacks his mind in hopes of breaking the man.
But refusing to give up, Gordon maintains his sanity with the help of Batman in an effort to beset the madman.
Your mother hollers that you're going to miss the bus. She can see it coming down the street. You don't stop and hug her and tell her you love her. You don't thank her for being a good, kind, patient mother. Of course not-you launch yourself down the stairs and make a run for the corner.
Only, if it's the last time you'll ever see your mother, you sort of start to wish you'd stopped and did those things. Maybe even missed the bus.
But the bus was barreling down our street, so I ran.
Fourteen kids. One superstore. A million things that go wrong.
In Emmy Laybourne's action-packed debut novel, six high school kids (some popular, some not), two eighth graders (one a tech genius), and six little kids trapped together in a chain superstore build a refuge for themselves inside. While outside, a series of escalating disasters, beginning with a monster hailstorm and ending with a chemical weapons spill, seems to be tearing the world-as they know it-apart.
Six days ago, astronaut Mark Watney became one of the first people to walk on Mars.
Now, he's sure he'll be the first person to die there.
After a dust storm nearly kills him & forces his crew to evacuate while thinking him dead, Mark finds himself stranded and completely alone with no way to even signal Earth that he's alive—and even if he could get word out, his supplies would be gone long before a rescue could arrive. Chances are, though, he won't have time to starve to death. The damaged machinery, unforgiving environment or plain-old "human error" are much more likely to kill him first.
But Mark isn't ready to give up yet. Drawing on his ingenuity, his engineering skills—& a relentless, dogged refusal to quit—he steadfastly confronts one seemingly insurmountable obstacle after the next. Will his resourcefulness be enough to overcome the impossible odds against him?