Happy Hanukkah, Scouts!
Hanukkah started at sundown Saturday, and the third candle gets lit tonight. We've compiled a list of our favorite Jewish authors we think everyone should read for the occasion.
Catch-22 by Joseph Heller
At the heart of Catch-22 resides the incomparable, malingering bombardier, Yossarian, a hero endlessly inventive in his schemes to save his skin from the horrible chances of war.
His problem is Colonel Cathcart, who keeps raising the number of missions the men must fly to complete their service. Yet if Yossarian makes any attempts to excuse himself from the perilous missions that he's committed to flying, he's trapped by the Great Loyalty Oath Crusade, the bureaucratic rule from which the book takes its title: a man is considered insane if he willingly continues to fly dangerous combat missions, but if he makes the necessary formal request to be relieved of such missions, the very act of making the request proves that he's sane and therefore, ineligible to be relieved.
When 16-year-old Raina Resnick is expelled from her Manhattan private school, she's sent to live with her strict aunt-but Raina feels like she's persona non grata no matter where she goes. Her sister, Leah, blames her for her broken engagement, and she's a social pariah at her new school. In the tight-knit Jewish community, Raina finds she is good at one thing: matchmaking! As the anonymous "MatchMaven," Raina sets up hopeless singles desperate to find the One.
Can she find the perfect match for her sister and get back on her good side, or will her secret life catch up with her?
In this debut novel, Suri Rosen creates a comic and heartwarming story of one girl trying to find happiness for others, and redemption for herself.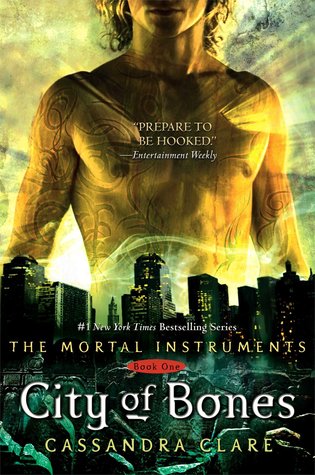 When fifteen-year-old Clary Fray heads out to the Pandemonium Club in New York City, she hardly expects to witness a murder― much less a murder committed by three teenagers covered with strange tattoos and brandishing bizarre weapons. Then the body disappears into thin air. It's hard to call the police when the murderers are invisible to everyone else and when there is nothing―not even a smear of blood―to show that a boy has died. Or was he a boy?
This is Clary's first meeting with the Shadowhunters, warriors dedicated to ridding the earth of demons. It's also her first encounter with Jace, a Shadowhunter who looks a little like an angel and acts a lot like a jerk. Within twenty-four hours Clary is pulled into Jace's world with a vengeance, when her mother disappears and Clary herself is attacked by a demon. But why would demons be interested in ordinary mundanes like Clary and her mother? And how did Clary suddenly get the Sight? The Shadowhunters would like to know…
Exotic and gritty, exhilarating and utterly gripping, Cassandra Clare's ferociously entertaining fantasy takes readers on a wild ride that they will never want to end.
If you are a dreamer, come in,
If you are a dreamer,
A wisher, a liar,
A hope-er, a pray-er,
A magic bean buyer …
Come in … for where the sidewalk ends, Shel Silverstein's world begins. You'll meet a boy who turns into a TV set, and a girl who eats a whale. The Unicorn and the Bloath live there, and so does Sarah Cynthia Sylvia Stout who will not take the garbage out. It is a place where you wash your shadow and plant diamond gardens, a place where shoes fly, sisters are auctioned off, and crocodiles go to the dentist.
Alex's father recently died in a car accident. And on the night of his funeral, her best friend Becca slept with Alex's boyfriend. So things aren't great. Alex steps away from her friendship with Becca and focuses on her family.
But when Alex finally decides to forgive Becca, she finds out something that will change her world again—Becca has cancer.
So what do you do when your best friend has cancer? You help her shave her head. And then you take her bucket list and try to fulfill it on her behalf. Because if that's all you can do to help your ailing friend—you do it.
The Clam Island fairies are in grave peril. War is coming, another battle in an ancient conflict. When the band sends for a champion, they get an 11 year-old boy named Ethan Feld. He hates baseball and wants to quit his losing team, but Jennifer T. Rideout loves baseball and won't let him quit. The two find themselves on a journey that includes zeppelins, werefoxes, Indian mythology, sasquatches, wendigos, and the haunted 161 year old husk of George Armstrong Custer. Finally Ethan becomes who he is: a changeling, a hero, and even a man.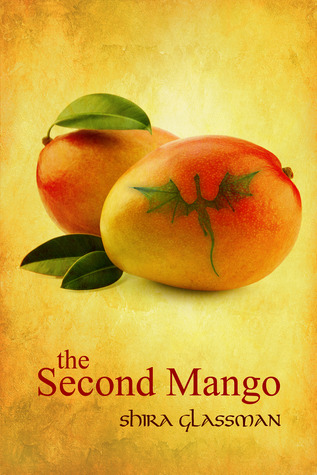 Queen Shulamit never expected to inherit the throne of the tropical land of Perach so young. At twenty, grief-stricken and fatherless, she's also coping with being the only lesbian she knows after her sweetheart ran off for an unknown reason. Not to mention, she's the victim of severe digestive problems that everybody think she's faking. When she meets Rivka, an athletic and assertive warrior from the north who wears a mask and pretends to be a man, she finds the source of strength she needs so desperately.
Unfortunately for her, Rivka is straight, but that's okay — Shulamit needs a surrogate big sister just as much as she needs a girlfriend. Especially if the warrior's willing to take her around the kingdom on the back of her dragon in search of other women who might be open to same-sex romance. The real world outside the palace is full of adventure, however, and the search for a royal girlfriend quickly turns into a rescue mission when they discover a temple full of women turned to stone by an evil sorcerer.
Hopelessly crossed in love, a boy of half-fairy parentage leaves his mundane Victorian-English village on a quest for a fallen star in the magical realm. The star proves to be an attractive woman with a hot temper, who plunges with our hero into adventures featuring witches, the lion and the unicorn, plotting elf-lords, ships that sail the sky, magical transformations, curses whose effects rebound, binding conditions with hidden loopholes and all the rest.
Delilah is a bit of a loner who prefers spending her time in the school library with her head in a book—one book in particular. Between the Lines may be a fairy tale, but it feels real. Prince Oliver is brave, adventurous, and loving. He really speaks to Delilah.
And then one day Oliver actually speaks to her. Turns out, Oliver is more than a one-dimensional storybook prince. He's a restless teen who feels trapped by his literary existence and hates that his entire life is predetermined. He's sure there's more for him out there in the real world, and Delilah might just be his key to freedom.
A romantic and charming story, this companion novel to Off the Page will make every reader believe in the fantastical power of fairy tales.