We've seen a lot of stressed finals students in the library during our extended hours! It's true, final tests are rough, but it could be worse! Trust us. We've read those books. If you need some cheering up, we've got some characters whose school years are spinning wildly out of control.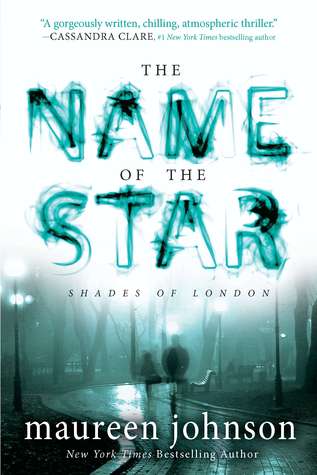 The day Louisiana teenager Rory Deveaux arrives in London marks a memorable occasion. For Rory, it's the start of a new life at a London boarding school. But for many, this will be remembered as the day a series of brutal murders broke out across the city, gruesome crimes mimicking the horrific Jack the Ripper events of more than a century ago.
Soon "Rippermania" takes hold of modern-day London, and the police are left with few leads and no witnesses. Except one. Rory spotted the man police believe to be the prime suspect. But she is the only one who saw him. Even her roommate, who was walking with her at the time, didn't notice the mysterious man. So why can only Rory see him? And more urgently, why has Rory become his next target? In this edge-of-your-seat thriller, full of suspense, humor, and romance, Rory will learn the truth about the secret ghost police of London and discover her own shocking abilities.
Panic by Lauren Oliver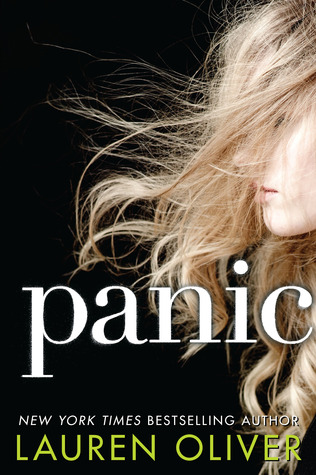 Panic began as so many things do in Carp, a dead-end town of 12,000 people in the middle of nowhere: because it was summer, and there was nothing else to do.
Heather never thought she would compete in Panic, a legendary game played by graduating seniors, where the stakes are high and the payoff is even higher. She'd never thought of herself as fearless, the kind of person who would fight to stand out. But when she finds something, and someone, to fight for, she will discover that she is braver than she ever thought.
Dodge has never been afraid of Panic. His secret will fuel him, and get him all the way through the game, he's sure of it. But what he doesn't know is that he's not the only one with a secret. Everyone has something to play for.
For Heather and Dodge, the game will bring new alliances, unexpected revelations, and the possibility of first love for each of them—and the knowledge that sometimes the very things we fear are those we need the most.
It's senior year at St. Joan's Academy, and school is a pressure cooker. College applications, the battle for valedictorian, deciphering boys' texts: Through it all, Colleen Rowley and her friends are expected to keep it together. Until they can't.
First it's the school's queen bee, Clara Rutherford, who suddenly falls into uncontrollable tics in the middle of class. Her mystery illness quickly spreads to her closest clique of friends, then more students and symptoms follow: seizures, hair loss, violent coughing fits. St. Joan's buzzes with rumor; rumor blossoms into full-blown panic.
Soon the media descends on Danvers, Massachusetts, as everyone scrambles to find something, or someone, to blame. Pollution? Stress? Or are the girls faking? Only Colleen—who's been reading The Crucible for extra credit—comes to realize what nobody else has: Danvers was once Salem Village, where another group of girls suffered from a similarly bizarre epidemic three centuries ago . . .
Inspired by true events—from seventeenth-century colonial life to the halls of a modern-day high school—Conversion casts a spell. With her signature wit and passion, New York Times bestselling author Katherine Howe delivers an exciting and suspenseful novel, a chilling mystery that raises the question, what's really happening to the girls at St. Joan's?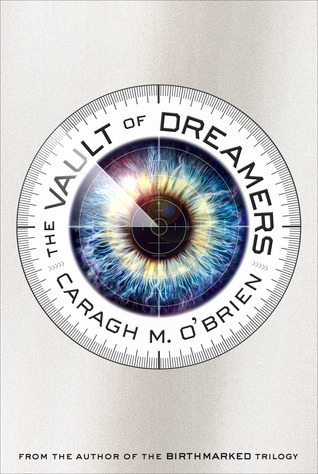 The Forge School is the most prestigious arts school in the country. The secret to its success:  every moment of the students' lives is televised as part of the insanely popular Forge Show, and the students' schedule includes twelve hours of induced sleep meant to enhance creativity. But when first year student Rosie Sinclair skips her sleeping pill, she discovers there is something off about Forge. In fact, she suspects that there are sinister things going on deep below the reaches of the cameras in the school. What's worse is, she starts to notice that the edges of her consciousness do not feel quite right. And soon, she unearths the ghastly secret that the Forge School is hiding—and what it truly means to dream there.
Violent Ends, edited by Shaun David Hutchinson
It took only twenty-two minutes for Kirby Matheson to exit his car, march onto school grounds, enter the gymnasium, and open fire, killing six and injuring five others.
But this isn't a story about the shooting itself. This isn't about recounting that one unforgettable day.
This is about Kirby and how one boy—who had friends, enjoyed reading, played saxophone in the band, and had never been in trouble before—became a monster capable of entering his school with a loaded gun and firing on his classmates.
Each chapter is told from a different victim's viewpoint, giving insight into who Kirby was and who he'd become. Some are sweet, some are dark; some are seemingly unrelated, about fights or first kisses or late-night parties.
This is a book of perspectives—with one character and one event drawing them all together—from the minds of some of YA's most recognizable names.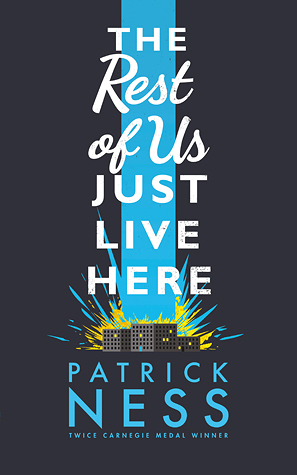 What if you aren't the Chosen One?
The one who's supposed to fight the zombies, or the soul-eating ghosts, or whatever the heck this new thing is, with the blue lights and the death?
What if you're like Mikey? Who just wants to graduate and go to prom and maybe finally work up the courage to ask Henna out before someone goes and blows up the high school. Again.
Because sometimes there are problems bigger than this week's end of the world, and sometimes you just have to find the extraordinary in your ordinary life.
Even if your best friend is worshipped by mountain lions.
Award-winning writer Patrick Ness's bold and irreverent novel powerfully reminds us that there are many different types of remarkable.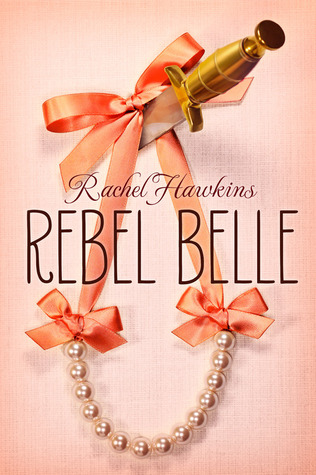 Harper Price, peerless Southern belle, was born ready for a Homecoming tiara. But after a strange run-in at the dance imbues her with incredible abilities, Harper's destiny takes a turn for the seriously weird. She becomes a Paladin, one of an ancient line of guardians with agility, super strength and lethal fighting instincts.
Just when life can't get any more disastrously crazy, Harper finds out who she's charged to protect: David Stark, school reporter, subject of a mysterious prophecy and possibly Harper's least favorite person. But things get complicated when Harper starts falling for him—and discovers that David's own fate could very well be to destroy Earth.
With snappy banter, cotillion dresses, non-stop action and a touch of magic, this new young adult series from bestseller Rachel Hawkins is going to make y'all beg for more.
Freaks and bullies, classes and crushes, this is high school.
Starting high school is never easy. Seniors take your lunch money. Girls you've known forever are suddenly beautiful and unattainable. And you can never get enough sleep. Could there be a worse time for Scott's mother to announce she's pregnant? Scott decides high school would be a lot less overwhelming if it came with a survival manual, so he begins to write down tips for his new sibling. Meanwhile, he's trying his best to capture the attention of Julia, the freshman goddess. In the process, Scott manages to become involved in nearly everything the school has to offer. So while he tries to find his place in the confusing world of high school, win Julia's heart, and keep his sanity, Scott will be recording all the details for his sibling's—and your—enjoyment.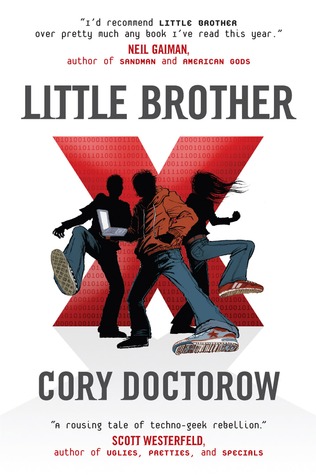 Marcus aka "w1n5t0n," is only seventeen years old, but he figures he already knows how the system works–and how to work the system. Smart, fast, and wise to the ways of the networked world, he has no trouble outwitting his high school's intrusive but clumsy surveillance systems.
But his whole world changes when he and his friends find themselves caught in the aftermath of a major terrorist attack on San Francisco. In the wrong place at the wrong time, Marcus and his crew are apprehended by the Department of Homeland Security and whisked away to a secret prison where they're mercilessly interrogated for days.
When the DHS finally releases them, his injured best friend Darryl does not come out. The city has become a police state where every citizen is treated like a potential terrorist. He knows that no one will believe his story, which leaves him only one option: "M1k3y" will take down the DHS himself.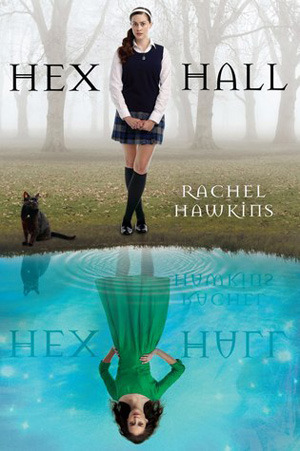 Three years ago, Sophie Mercer discovered that she was a witch. It's gotten her into a few scrapes. Her non-gifted mother has been as supportive as possible, consulting Sophie's estranged father—an elusive European warlock—only when necessary. But when Sophie attracts too much human attention for a prom-night spell gone horribly wrong, it's her dad who decides her punishment: exile to Hex Hall, an isolated reform school for wayward Prodigium, a.k.a. witches, faeries, and shapeshifters.
By the end of her first day among fellow freak-teens, Sophie has quite a scorecard: three powerful enemies who look like supermodels, a futile crush on a gorgeous warlock, a creepy tag-along ghost, and a new roommate who happens to be the most hated person and only vampire student on campus. Worse, Sophie soon learns that a mysterious predator has been attacking students, and her only friend is the number-one suspect.
As a series of blood-curdling mysteries starts to converge, Sophie prepares for the biggest threat of all: an ancient secret society determined to destroy all Prodigium, especially her.
Carrie by Stephen King
Carrie knew she should not use the terrifying power she possessed… But one night at her senior prom, Carrie was scorned and humiliated just one time too many, and in a fit of uncontrollable fury she turned her clandestine game into a weapon of horror and destruction…