With No Shave November under way, and Halloween already a memory, here's a list of five titles about characters in some "hairy" situations.
There's Someone Inside Your House by Stephanie Perkins (Thriller)
"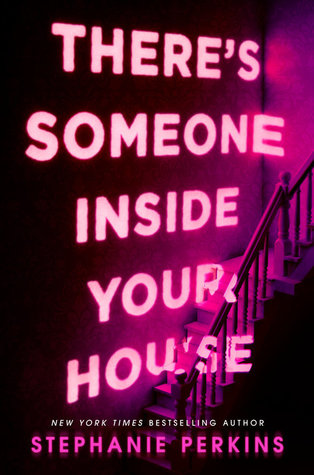 Makani Young thought she'd left her dark past behind her in Hawaii, settling in with her grandmother in landlocked Nebraska. She's found new friends and has even started to fall for mysterious outsider Ollie Larsson. But her past isn't far behind. Then, one by one, the students of Osborne Hugh begin to die in a series of gruesome murders, each with increasingly grotesque flair…"  Goodreads Review
The Young Elites by Marie Lu (Adventure)
Goodreads synopsis: "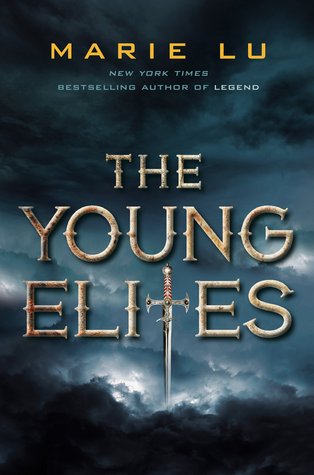 Amouteru is a survivor of the blood fever. A decade ago, the deadly illness swept through her nation. Most of the infected perished, while many of the children who survived were left with strange markings. Adelina's black hair turned silver, her lashes went pale, and now she has only a jagged scar where her left eye once was. Her cruel father believes she is a malfetto, an abomination, ruining their family's good name and standing in the way of their fortune. But some of the fever's survivors are rumored to possess more than just scars—they are believed to have mysterious and powerful gifts, and though their identities remain secret, they have come to be called the Young Elites."
Mars One by Jonathan Maberry (Sci-Fi)
"Go on the adventure of a lifetime with a teen and his family after they are selected to colonize Mars in this thrilling new novel from multiple Bram Stoker Award–winning author Jonathan Maberry…" Read more GR review here.
A Speck in the Sea: A Story of Survival and Rescue by John Aldridge and Anthony Sosinski (Nonfiction)
From Goodreads: "In the dead of night on July 24, 2013, John Aldridge was thrown off the back of the Anna Mary while his fishing partner, Anthony Sosinski, slept below. Their memoir, A Speck in the Sea intertwines Aldridge's wrenching first-person account with the narrative of the massive, constantly evolving rescue operation designed to save him.As desperate hours tick by, Sosinski, the families, the local fishing community, and the US Coast Guard in three states mobilize in an unprecedented search effort that culminates in a rare and exhilarating success…"
Simon vs. the Homo Sapiens Agenda by Becky Albertalli (Contemporary)
"Sixteen-year-old and not-so-openly gay Simon Spier prefers to save his drama for the school musical. But when an email falls into the wrong hands, his secret is at risk of being thrust into the spotlight. Now Simon is actually being blackmailed…With some messy dynamics emerging in his once tight-knit group of friends…Simon's junior year has suddenly gotten all kinds of complicated."  Goodreads.com Synopsis