We're all excited Halloween is closing in! Costumes, candy, scary movies–well, I personally skip the scary movies. I take my horror through books, which I can easily read with the lights on and slam shut if the scary gets to be too much. (What can I say, I'm a huge wimp!)
Here are some horror books on our shelves that everyone should check out this month–not only are they great reads, they'll help get you in the mood!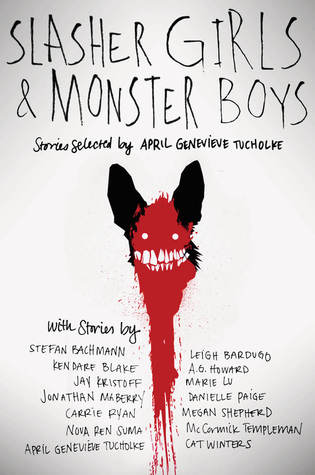 A host of the smartest young adult authors come together in this collection of scary stories and psychological thrillers curated by Between the Devil and the Deep Blue Sea's April Genevieve Tucholke.
Each story draws from a classic tale or two—sometimes of the horror genre, sometimes not—to inspire something new and fresh and terrifying. There are no superficial scares here; these are stories that will make you think even as they keep you on the edge of your seat. From bloody horror to supernatural creatures to unsettling, all-too-possible realism, this collection has something for any reader looking for a thrill.
Fans of TV's The Walking Dead, True Blood, and American Horror Story will tear through tales by these talented authors:
Stefan Bachmann
Leigh Bardugo
Kendare Blake
A. G. Howard
Jay Kristoff
Marie Lu
Jonathan Maberry
Danielle Paige
Carrie Ryan
Megan Shepherd
Nova Ren Suma
McCormick Templeman
April Genevieve Tucholke
Cat Winters
Kendall loves her life in small town Cryer's Cross, Montana, but she also longs for something more. She knows the chances of going to school in New York are small, but she's not the type to give up easily. Even though it will mean leaving Nico, the world's sweetest boyfriend, behind.
But when Cryer's Cross is rocked by unspeakable tragedy, Kendall shoves her dreams aside and focuses on just one goal: help find her missing friends. Even if it means spending time with the one boy she shouldn't get close to… the one boy who makes her question everything she feels for Nico.
Determined to help and to stay true to the boy she's always loved, Kendall keeps up the search–and stumbles upon some frightening local history. She knows she can't stop digging, but Kendall is about to find out just how far the townspeople will go to keep their secrets buried….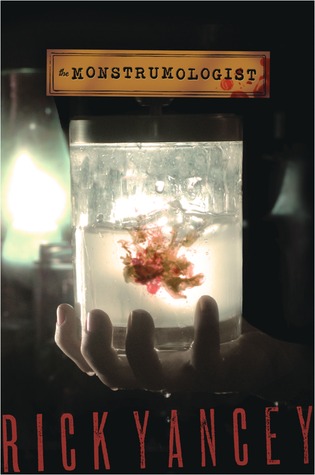 These are the secrets I have kept. This is the trust I never betrayed. But he is dead now and has been for more than forty years, the one who gave me his trust, the one for whom I kept these secrets. The one who saved me . . . and the one who cursed me.
So starts the diary of Will Henry, orphaned assistant to Dr. Pellinore Warthorpe, a man with a most unusual specialty: monstrumology, the study of monsters. In his time with the doctor, Will has met many a mysterious late-night visitor, and seen things he never imagined were real. But when a grave robber comes calling in the middle of the night with a gruesome find, he brings with him their most deadly case yet.
A gothic tour de force that explores the darkest heart of man and monster and asks the question: When does man become the very thing he hunts?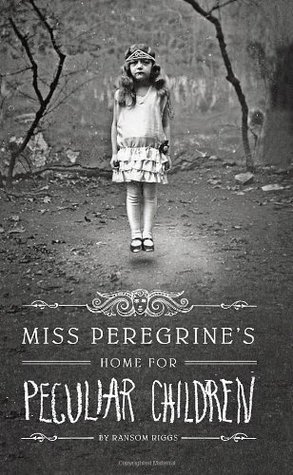 A mysterious island. An abandoned orphanage. A strange collection of very curious photographs.
It all waits to be discovered in Miss Peregrine's Home for Peculiar Children, an unforgettable novel that mixes fiction and photography in a thrilling reading experience. As our story opens, a horrific family tragedy sets sixteen-year-old Jacob journeying to a remote island off the coast of Wales, where he discovers the crumbling ruins of Miss Peregrine's Home for Peculiar Children. As Jacob explores its abandoned bedrooms and hallways, it becomes clear that the children were more than just peculiar. They may have been dangerous. They may have been quarantined on a deserted island for good reason. And somehow—impossible though it seems—they may still be alive.
A spine-tingling fantasy illustrated with haunting vintage photography, Miss Peregrine's Home for Peculiar Children will delight adults, teens, and anyone who relishes an adventure in the shadows.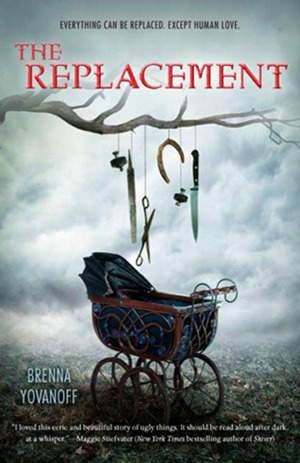 Mackie Doyle is not one of us. Though he lives in the small town of Gentry, he comes from a world of tunnels and black murky water, a world of living dead girls ruled by a little tattooed princess. He is a Replacement, left in the crib of a human baby sixteen years ago. Now, because of fatal allergies to iron, blood, and consecrated ground, Mackie is fighting to survive in the human world.
Mackie would give anything to live among us, to practice on his bass or spend time with his crush, Tate. But when Tate's baby sister goes missing, Mackie is drawn irrevocably into the underworld of Gentry, known as Mayhem. He must face the dark creatures of the Slag Heaps and find his rightful place, in our world, or theirs.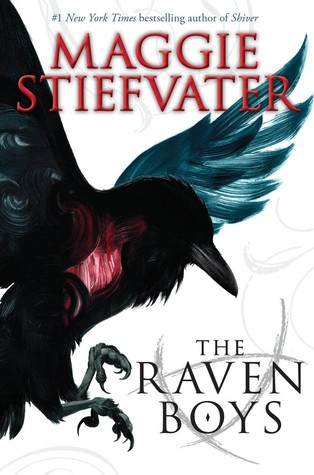 "There are only two reasons a non-seer would see a spirit on St. Mark's Eve," Neeve said. "Either you're his true love . . . or you killed him."
It is freezing in the churchyard, even before the dead arrive.
Every year, Blue Sargent stands next to her clairvoyant mother as the soon-to-be dead walk past. Blue herself never sees them—not until this year, when a boy emerges from the dark and speaks directly to her.
His name is Gansey, and Blue soon discovers that he is a rich student at Aglionby, the local private school. Blue has a policy of staying away from Aglionby boys. Known as Raven Boys, they can only mean trouble.
But Blue is drawn to Gansey, in a way she can't entirely explain. He has it all—family money, good looks, devoted friends—but he's looking for much more than that. He is on a quest that has encompassed three other Raven Boys: Adam, the scholarship student who resents all the privilege around him; Ronan, the fierce soul who ranges from anger to despair; and Noah, the taciturn watcher of the four, who notices many things but says very little.
For as long as she can remember, Blue has been warned that she will cause her true love to die. She never thought this would be a problem. But now, as her life becomes caught up in the strange and sinister world of the Raven Boys, she's not so sure anymore.
From Maggie Stiefvater, the bestselling and acclaimed author of the Shiver trilogy and The Scorpio Races, comes a spellbinding new series where the inevitability of death and the nature of love lead us to a place we've never been before.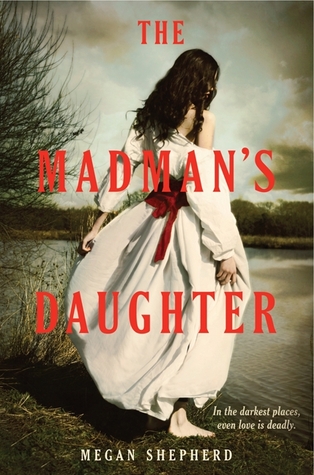 Sixteen-year-old Juliet Moreau has built a life for herself in London—working as a maid, attending church on Sundays, and trying not to think about the scandal that ruined her life. After all, no one ever proved the rumors about her father's gruesome experiments. But when she learns he is alive and continuing his work on a remote tropical island, she is determined to find out if the accusations are true.
Accompanied by her father's handsome young assistant, Montgomery, and an enigmatic castaway, Edward—both of whom she is deeply drawn to—Juliet travels to the island, only to discover the depths of her father's madness: He has experimented on animals so that they resemble, speak, and behave as humans. And worse, one of the creatures has turned violent and is killing the island's inhabitants. Torn between horror and scientific curiosity, Juliet knows she must end her father's dangerous experiments and escape her jungle prison before it's too late. Yet as the island falls into chaos, she discovers the extent of her father's genius—and madness—in her own blood.
Inspired by H. G. Wells's classic The Island of Dr. Moreau, The Madman's Daughter is a dark and breathless Gothic thriller about the secrets we'll do anything to know and the truths we'll go to any lengths to protect.
A MONSTER CALLS by Patrick Ness and Siobhan Dowd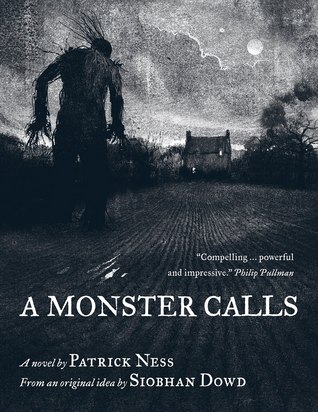 The monster showed up after midnight. As they do.
But it isn't the monster Conor's been expecting. He's been expecting the one from his nightmare, the one he's had nearly every night since his mother started her treatments, the one with the darkness and the wind and the screaming…
This monster is something different, though. Something ancient, something wild. And it wants the most dangerous thing of all from Conor.
It wants the truth.
In Mary's world there are simple truths. The Sisterhood always knows best. The Guardians will protect and serve. The Unconsecrated will never relent. And you must always mind the fence that surrounds the village; the fence that protects the village from the Forest of Hands and Teeth. But, slowly, Mary's truths are failing her. She's learning things she never wanted to know about the Sisterhood and its secrets, and the Guardians and their power, and about the Unconsecrated and their relentlessness. When the fence is breached and her world is thrown into chaos, she must choose between her village and her future—between the one she loves and the one who loves her. And she must face the truth about the Forest of Hands and Teeth. Could there be life outside a world surrounded in so much death?
Coraline's often wondered what's behind the locked door in the drawing room. It reveals only a brick wall when she finally opens it, but when she tries again later, a passageway mysteriously appears. Coraline is surprised to find a flat decorated exactly like her own, but strangely different. And when she finds her "other" parents in this alternate world, they are much more interesting despite their creepy black button eyes. When they make it clear, however, that they want to make her theirs forever, Coraline begins a nightmarish game to rescue her real parents and three children imprisoned in a mirror. With only a bored-through stone and an aloof cat to help, Coraline confronts this harrowing task of escaping these monstrous creatures.
Gaiman has delivered a wonderfully chilling novel, subtle yet intense on many levels. The line between pleasant and horrible is often blurred until what's what becomes suddenly clear, and like Coraline, we resist leaving this strange world until we're hooked. Unnerving drawings also cast a dark shadow over the book's eerie atmosphere, which is only heightened by simple, hair-raising text. Coraline is otherworldly storytelling at its best.