Happy March Scouts! Winter's almost over, though you can't tell by the weather.
You curled up with some great reads last month, so if you're looking for something to take on Spring Break, try a book on this list!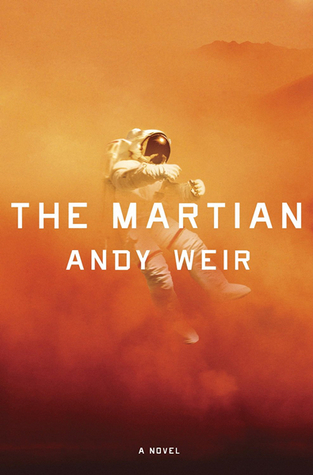 Six days ago, astronaut Mark Watney became one of the first men to walk on the surface of Mars. Now, he's sure he'll be the first man to die there.
It started with the dust storm that holed his suit and nearly killed him, and that forced his crew to leave him behind, sure he was already dead. Now he's stranded millions of miles from the nearest human being, with no way to even signal Earth that he's alive–and even if he could get word out, his food would be gone years before a rescue mission could arrive. Chances are, though, he won't have time to starve to death. The damaged machinery, unforgiving environment, or plain-old "human error" are much more likely to get him first.
But Mark isn't ready to give up yet. Drawing on his ingenuity, his engineering skills–and a relentless, dogged refusal to quit–he steadfastly confronts one seemingly insurmountable obstacle after the next. But will his resourcefulness be enough to overcome the impossible odds against him?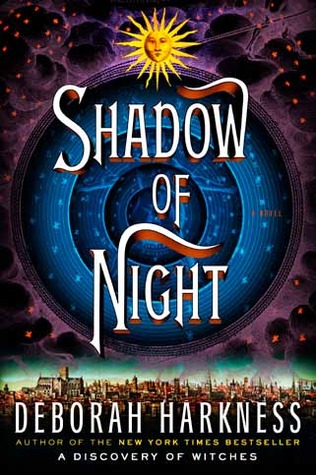 IT BEGAN WITH A DISCOVERY OF WITCHES.
Historian Diana Bishop, descended from a line of powerful witches, and long-lived vampire Matthew Clairmont have broken the laws dividing creatures. When Diana discovered a significant alchemical manuscript in the Bodleian Library,she sparked a struggle in which she became bound to Matthew. Now the fragile coexistence of witches, daemons, vampires and humans is dangerously threatened.
Seeking safety, Diana and Matthew travel back in time to London, 1590. But they soon realise that the past may not provide a haven. Reclaiming his former identity as poet and spy for Queen Elizabeth, the vampire falls back in with a group of radicals known as the School of Night. Many are unruly daemons, the creative minds of the age, including playwright Christopher Marlowe and mathematician Thomas Harriot.
Together Matthew and Diana scour Tudor London for the elusive manuscript Ashmole 782, and search for the witch who will teach Diana how to control her remarkable powers…
From 1999 to 2009, U.S. Navy SEAL Chris Kyle recorded the most career sniper kills in United States military history. The Pentagon has officially confirmed more than 150 of Kyle's kills (the previous American record was 109), but it has declined to verify the astonishing total number for this book. Iraqi insurgents feared Kyle so much they named him al-Shaitan ("the devil") and placed a bounty on his head. Kyle earned legendary status among his fellow SEALs, Marines, and U.S. Army soldiers, whom he protected with deadly accuracy from rooftops and stealth positions. Gripping and unforgettable, Kyle's masterful account of his extraordinary battlefield experiences ranks as one of the great war memoirs of all time.
A native Texan who learned to shoot on childhood hunting trips with his father, Kyle was a champion saddle-bronc rider prior to joining the Navy. After 9/11, he was thrust onto the front lines of the War on Terror, and soon found his calling as a world-class sniper who performed best under fire. He recorded a personal-record 2,100-yard kill shot outside Baghdad; in Fallujah, Kyle braved heavy fire to rescue a group of Marines trapped on a street; in Ramadi, he stared down insurgents with his pistol in close combat. Kyle talks honestly about the pain of war—of twice being shot and experiencing the tragic deaths of two close friends.
American Sniper also honors Kyles fellow warriors, who raised hell on and off the battlefield. And in moving first-person accounts throughout, Kyles wife, Taya, speaks openly about the strains of war on their marriage and children, as well as on Chris.
Adrenaline-charged and deeply personal, American Sniper is a thrilling eyewitness account of war that only one man could tell. Continue reading →