We've rounded up your Top Ten Books of December–and you checked out quite a few before heading out to Winter Break.
These are the greatest hits–and #1 came as a pleasant surprise. Hint: It's non-fiction, a graphic novel, AND was checked out 5 times before break.
10. BONE GAP by Laura Ruby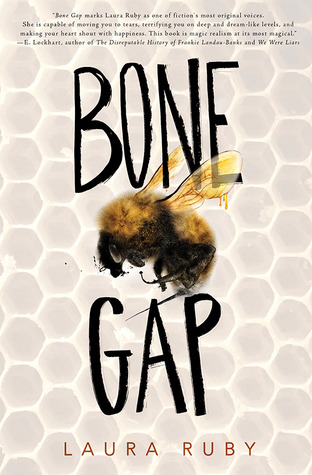 Everyone knows Bone Gap is full of gaps—gaps to trip you up, gaps to slide through so you can disappear forever. So when young, beautiful Roza went missing, the people of Bone Gap weren't surprised. After all, it wasn't the first time that someone had slipped away and left Finn and Sean O'Sullivan on their own. Just a few years before, their mother had high-tailed it to Oregon for a brand new guy, a brand new life. That's just how things go, the people said. Who are you going to blame?
Finn knows that's not what happened with Roza. He knows she was kidnapped, ripped from the cornfields by a dangerous man whose face he cannot remember. But the searches turned up nothing, and no one believes him anymore. Not even Sean, who has more reason to find Roza than anyone, and every reason to blame Finn for letting her go.
As we follow the stories of Finn, Roza, and the people of Bone Gap—their melancholy pasts, their terrifying presents, their uncertain futures—acclaimed author Laura Ruby weaves a heartbreaking tale of love and loss, magic and mystery, regret and forgiveness—a story about how the face the world sees is never the sum of who we are.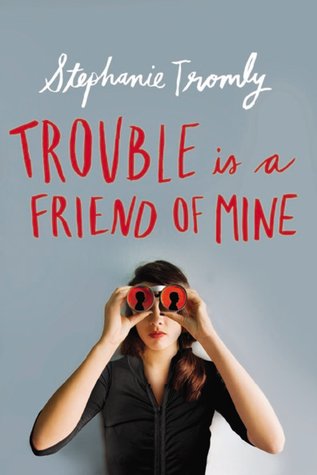 Of course I didn't like Digby when I first met him. No one does.
The first time Philip Digby shows up on Zoe Webster's doorstep, he's rude and he treats her like a book he's already read and knows the ending to.
But before she knows it, Zoe's allowed Digby—annoying, brilliant, and somehow…attractive? Digby—to drag her into a series of hilarious, dangerous, and only vaguely legal schemes all related to the kidnapping of a local teenage girl. A kidnapping that might be connected to the tragic disappearance of his little sister eight years ago. When it comes to Digby, Zoe just can't say no.
But is Digby a hero? Or is his manic quest an indication of a desperate attempt to repair his broken family and exorcize his own obsessive-compulsive tendencies? And does she really care anyway?
This is a contemporary debut with razor-sharp dialogue, ridiculously funny action, and a dynamic duo you won't soon forget. Continue reading →