Well, the first month of 2015 is behind us, Scouts! Already this year is flying by. You've picked up some great books this month, most of which have never made this list before!
10. Dream Factory by Brad Barkley and Heather Hepler
When the Disney World character actors go on strike, teens are hired as replacements. Ella is assigned the role of Cinderella simply because the shoes fit. And every afternoon at three o'clock she gets married to Prince Charming. A perfect dream come true – except Ella doesn't believe in dreams anymore. Meanwhile, Luke is one of the fur characters (Dale, the chipmunk), and his girlfriend, Cassie, plays his counterpart, Chip. Cassie is perfect in every way, so why does Luke want to be with Cinderella? Then Luke and Ella are brought together during a scavenger hunt, and as they uncover the Magic Kingdom's hidden treasures, they discover an undeniable magic between them. Perhaps dreams really can come true after all?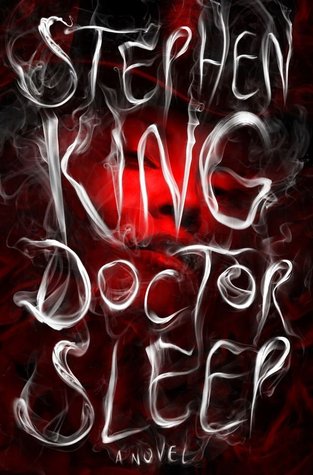 Stephen King returns to the characters and territory of one of his most popular novels ever, The Shining, in this instantly riveting novel about the now middle-aged Dan Torrance (the boy protagonist of The Shining) and the very special twelve-year-old girl he must save from a tribe of murderous paranormals.
On highways across America, a tribe of people called The True Knot travel in search of sustenance. They look harmless—mostly old, lots of polyester, and married to their RVs. But as Dan Torrance knows, and spunky twelve-year-old Abra Stone learns, The True Knot are quasi-immortal, living off the "steam" that children with the "shining" produce when they are slowly tortured to death.
Haunted by the inhabitants of the Overlook Hotel where he spent one horrific childhood year, Dan has been drifting for decades, desperate to shed his father's legacy of despair, alcoholism, and violence. Finally, he settles in a New Hampshire town, an AA community that sustains him, and a job at a nursing home where his remnant "shining" power provides the crucial final comfort to the dying. Aided by a prescient cat, he becomes "Doctor Sleep."
Then Dan meets the evanescent Abra Stone, and it is her spectacular gift, the brightest shining ever seen, that reignites Dan's own demons and summons him to a battle for Abra's soul and survival. This is an epic war between good and evil, a gory, glorious story that will thrill the millions of devoted readers of The Shining and satisfy anyone new to the territory of this icon in the King canon.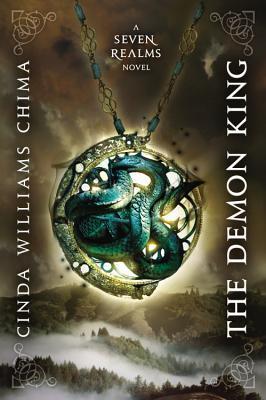 Times are hard in the mountain city of Fellsmarch. Reformed thief Han Alister will do almost anything to eke out a living for his family. The only thing of value he has is something he can't sell—the thick silver cuffs he's worn since birth. They're clearly magicked—as he grows, they grow, and he's never been able to get them off.
One day, Han and his clan friend, Dancer, confront three young wizards setting fire to the sacred mountain of Hanalea. Han takes an amulet from Micah Bayar, son of the High Wizard, to keep him from using it against them. Soon Han learns that the amulet has an evil history—it once belonged to the Demon King, the wizard who nearly destroyed the world a millennium ago. With a magical piece that powerful at stake, Han knows that the Bayars will stop at nothing to get it back.
Meanwhile, Raisa ana'Marianna, princess heir of the Fells, has her own battles to fight. She's just returned to court after three years of freedom in the mountains—riding, hunting, and working the famous clan markets. Raisa wants to be more than an ornament in a glittering cage. She aspires to be like Hanalea—the legendary warrior queen who killed the Demon King and saved the world. But her mother has other plans for her—including marriage to a suitor who goes against everything the queendom stands for.
The Seven Realms tremble when the lives of Hans and Raisa collide, fanning the flames of the smoldering war between clans and wizards.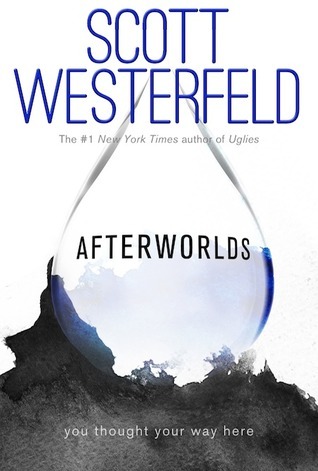 Darcy Patel has put college and everything else on hold to publish her teen novel, Afterworlds. Arriving in New York with no apartment or friends she wonders whether she's made the right decision until she falls in with a crowd of other seasoned and fledgling writers who take her under their wings…
Told in alternating chapters is Darcy's novel, a suspenseful thriller about Lizzie, a teen who slips into the 'Afterworld' to survive a terrorist attack. But the Afterworld is a place between the living and the dead and as Lizzie drifts between our world and that of the Afterworld, she discovers that many unsolved – and terrifying – stories need to be reconciled. And when a new threat resurfaces, Lizzie learns her special gifts may not be enough to protect those she loves and cares about most.
6. Bruiser by Neal Shusterman
"There's a reason why Brewster can't have friends – why he can't care about too many people. Because when he cares about you, things start to happen. Impossible things that can't be explained. I know, because they're happening to me."
When Brontë starts dating Brewster "Bruiser" Rawlins – the guy voted "Most Likely to Get the Death Penalty" her twin brother, Tennyson, isn't surprised. But then strange things begin to occur. Tennyson and Brontë's scrapes heal unnaturally fast, and cuts disappear before their eyes. What at first seems like their good fortune turns out to be more than they bargained for…much more.
They came together, citizen soldiers, in the summer of 1942, drawn to Airborne by the $50 monthly bonus and a desire to be better than the other guy. And at its peak — in Holland and the Ardennes — Easy Company, 506th Parachute Infantry Regiment, 101st Airborne Divison, U.S. Army, was as good a rifle company as any in the world.
From the rigorous training in Georgia in 1942 to the disbanding in 1945, Stephen Ambrose tells the story of this remarkable company. In combat, the reward for a job well done is the next tough assignment, and as they advanced through Europe, the men of Easy kept getting the tough assignments.
They parachuted into France early D-Day morning and knocked out a battery of four 105 mm cannon looking down Utah Beach; they parachuted into Holland during the Arnhem campaign; they were the Battered Bastards of the Bastion of Bastogne, brought in to hold the line, although surrounded, in the Battle of the Bulge; and then they spearheaded the counteroffensive. Finally, they captured Hitler's Bavarian outpost, his Eagle's Nest at Berchtesgaden.
They were rough-and-ready guys, battered by the Depression, mistrustful and suspicious. They drank too much French wine, looted too many German cameras and watches, and fought too often with other GIs. But in training and combat they learned selflessness and found the closest brotherhood they ever knew. They discovered that in war, men who loved life would give their lives for them.
This is the story of the men who fought, of the martinet they hated who trained them well, and of the captain they loved who led them. E Company was a company of men who went hungry, froze, and died for each other, a company that took 150 percent casualties, a company where the Purple Heart was not a medal — it was a badge of office.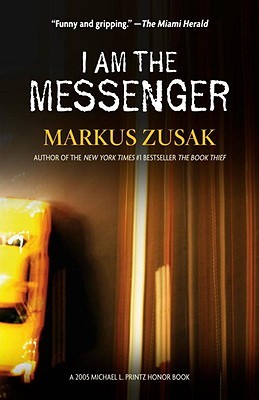 protect the diamonds
survive the clubs
dig deep through the spades
feel the hearts
Ed Kennedy is an underage cabdriver without much of a future. He's pathetic at playing cards, hopelessly in love with his best friend, Audrey, and utterly devoted to his coffee-drinking dog, the Doorman. His life is one of peaceful routine and incompetence until he inadvertently stops a bank robbery.
That's when the first ace arrives in the mail.
That's when Ed becomes the messenger.
Chosen to care, he makes his way through town helping and hurting (when necessary) until only one question remains: Who's behind Ed's mission?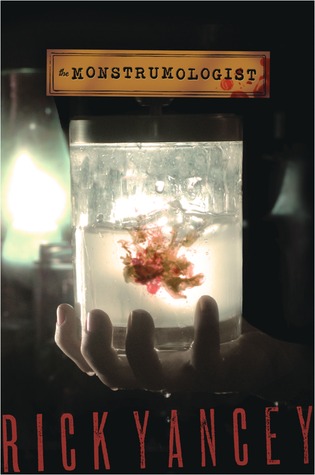 These are the secrets I have kept. This is the trust I never betrayed. But he is dead now and has been for more than forty years, the one who gave me his trust, the one for whom I kept these secrets. The one who saved me . . . and the one who cursed me.
So starts the diary of Will Henry, orphaned assistant to Dr. Pellinore Warthorpe, a man with a most unusual specialty: monstrumology, the study of monsters. In his time with the doctor, Will has met many a mysterious late-night visitor, and seen things he never imagined were real. But when a grave robber comes calling in the middle of the night with a gruesome find, he brings with him their most deadly case yet.
A gothic tour de force that explores the darkest heart of man and monster and asks the question: When does man become the very thing he hunts?
From Pulitzer Prize-winner Katherine Boo, a landmark work of narrative nonfiction that tells the dramatic and sometimes heartbreaking story of families striving toward a better life in one of the twenty-first century's great, unequal cities.
In this brilliantly written, fast-paced book, based on three years of uncompromising reporting, a bewildering age of global change and inequality is made human.
Annawadi is a makeshift settlement in the shadow of luxury hotels near the Mumbai airport, and as India starts to prosper, Annawadians are electric with hope. Abdul, a reflective and enterprising Muslim teenager, sees "a fortune beyond counting" in the recyclable garbage that richer people throw away. Asha, a woman of formidable wit and deep scars from a childhood in rural poverty, has identified an alternate route to the middle class: political corruption. With a little luck, her sensitive, beautiful daughter — Annawadi's "most-everything girl" — will soon become its first female college graduate. And even the poorest Annawadians, like Kalu, a fifteen-year-old scrap-metal thief, believe themselves inching closer to the good lives and good times they call "the full enjoy."
But then Abdul the garbage sorter is falsely accused in a shocking tragedy; terror and a global recession rock the city; and suppressed tensions over religion, caste, sex, power and economic envy turn brutal. As the tenderest individual hopes intersect with the greatest global truths, the true contours of a competitive age are revealed. And so, too, are the imaginations and courage of the people of Annawadi.
With intelligence, humor, and deep insight into what connects human beings to one another in an era of tumultuous change, Behind the Beautiful Forevers carries the reader headlong into one of the twenty-first century's hidden worlds, and into the lives of people impossible to forget.
Before. Miles "Pudge" Halter's whole existence has been one big nonevent, and his obsession with famous last words has only made him crave the "Great Perhaps" (François Rabelais, poet) even more. He heads off to the sometimes crazy, possibly unstable, and anything-but-boring world of Culver Creek Boarding School, and his life becomes the opposite of safe. Because down the hall is Alaska Young. The gorgeous, clever, funny, sexy, self-destructive, screwed-up, and utterly fascinating Alaska Young, who is an event unto herself. She pulls Pudge into her world, launches him into the Great Perhaps, and steals his heart.
After. Nothing is ever the same.