It's the season for scary stories! We've pulled some heart-racing, skin-crawling horror novels from our collection to feature in this week's Hidden Gems feature.
Ghosts and clowns are terrifying–but some of the most terrifying villains are of the human kind. We've got a great mix of stories on this list–all of which will keep you up at night.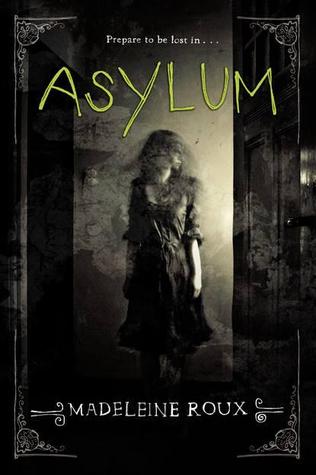 For sixteen-year-old Dan Crawford, New Hampshire College Prep is more than a summer program—it's a lifeline. An outcast at his high school, Dan is excited to finally make some friends in his last summer before college. But when he arrives at the program, Dan learns that his dorm for the summer used to be a sanatorium, more commonly known as an asylum. And not just any asylum—a last resort for the criminally insane.
As Dan and his new friends, Abby and Jordan, explore the hidden recesses of their creepy summer home, they soon discover it's no coincidence that the three of them ended up here. Because the asylum holds the key to a terrifying past. And there are some secrets that refuse to stay buried.
Featuring found photos of unsettling history and real abandoned asylums and filled with chilling mystery and page-turning suspense, Madeleine Roux's teen debut, Asylum, is a horror story that treads the line between genius and insanity.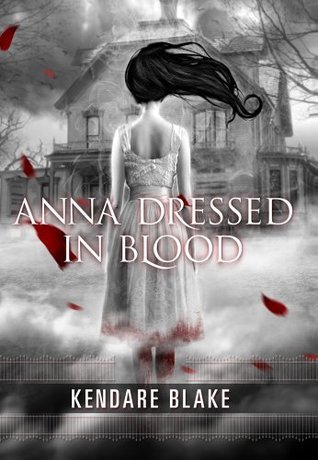 Cas Lowood has inherited an unusual vocation: He kills the dead.
So did his father before him, until he was gruesomely murdered by a ghost he sought to kill. Now, armed with his father's mysterious and deadly athame, Cas travels the country with his kitchen-witch mother and their spirit-sniffing cat. They follow legends and local lore, destroy the murderous dead, and keep pesky things like the future and friends at bay.
Searching for a ghost the locals call Anna Dressed in Blood, Cas expects the usual: track, hunt, kill. What he finds instead is a girl entangled in curses and rage, a ghost like he's never faced before. She still wears the dress she wore on the day of her brutal murder in 1958: once white, now stained red and dripping with blood. Since her death, Anna has killed any and every person who has dared to step into the deserted Victorian she used to call home.
Yet she spares Cas's life.
IT by Stephen King
Derry: a small city in Maine, a place as hauntingly familiar as your own home town. Only in Derry the haunting is real…
It began for the Losers on a day in June of 1958, the day school let out for the summer. That was the day Henry Bowers carved the first letter of his name on Ben Hanscom's belly and chased him into the Barrens, the day Henry and his Neanderthal friends beat up on Stuttering Bill Denbrough and Eddie Kaspbrak, the day Stuttering Bill had to save Eddie from his worst asthma attack ever by riding his bike to beat the devil. It ended in August, with seven desperate children in search of a creature of unspeakable evil in the drains beneath Derry. In search of It. And somehow it ended.
Or so they thought. Then.
On a spring night in 1985 Mike Hanlon, once one of those children, makes six calls. Stan Uris, accountant. Richie "Records" Tozier, L.A. disc jockey. Ben Hanscom, renowned architect. Beverly Rogan, dress designer. Eddie Kaspbrak, owner of a successful New York limousine company. And Bill Denbrough, bestselling writer of horror novels, Bill Denbrough who now only stutters in his dreams.
These six men and one woman have forgotten their childhoods,have forgotten the time when they were Losers…but an unremembered promise draws them back, the present begins to rhyme dreadfully with the past, and when the Losers reunite, the wheels of fate lock together and roll them towards the ultimate terror.
In the biggest and most ambitious book of his career, Stephen King gives us not only his most towering epic of horror but a surprising re-illumination of the corridor where we pass from the bright mysteries of childhood to those of maturity. Continue reading →