Where on earth did the month go? Between Spring Break and Midterms, March dissolved in the heavy rain. But you did a lot of reading last month, and here's the round up of what you loved: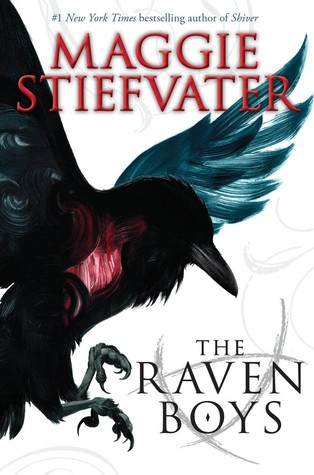 "There are only two reasons a non-seer would see a spirit on St. Mark's Eve," Neeve said. "Either you're his true love . . . or you killed him."
It is freezing in the churchyard, even before the dead arrive.
Every year, Blue Sargent stands next to her clairvoyant mother as the soon-to-be dead walk past. Blue herself never sees them—not until this year, when a boy emerges from the dark and speaks directly to her.
His name is Gansey, and Blue soon discovers that he is a rich student at Aglionby, the local private school. Blue has a policy of staying away from Aglionby boys. Known as Raven Boys, they can only mean trouble.
But Blue is drawn to Gansey, in a way she can't entirely explain. He has it all—family money, good looks, devoted friends—but he's looking for much more than that. He is on a quest that has encompassed three other Raven Boys: Adam, the scholarship student who resents all the privilege around him; Ronan, the fierce soul who ranges from anger to despair; and Noah, the taciturn watcher of the four, who notices many things but says very little.
For as long as she can remember, Blue has been warned that she will cause her true love to die. She never thought this would be a problem. But now, as her life becomes caught up in the strange and sinister world of the Raven Boys, she's not so sure anymore.
From Maggie Stiefvater, the bestselling and acclaimed author of the Shiver trilogy and The Scorpio Races, comes a spellbinding new series where the inevitability of death and the nature of love lead us to a place we've never been before.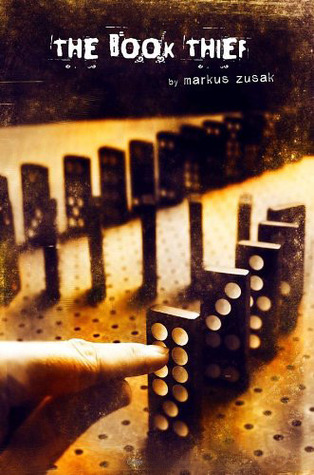 It is 1939. Nazi Germany. The country is holding its breath. Death has never been busier, and will be busier still.
By her brother's graveside, Liesel's life is changed when she picks up a single object, partially hidden in the snow. It is The Gravedigger's Handbook, left behind there by accident, and it is her first act of book thievery.
So begins a love affair with books and words, as Liesel, with the help of her accordian-playing foster father, learns to read. Soon she is stealing books from Nazi book-burnings, the mayor's wife's library, wherever there are books to be found.
But these are dangerous times. When Liesel's foster family hides a Jewish fist-fighter in their basement, Liesel's world is both opened up, and closed down.
In superbly crafted writing that burns with intensity, award-winning author Markus Zusak has given us one of the most enduring stories of our time.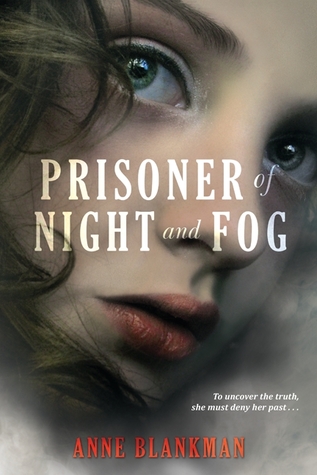 In 1930s Munich, danger lurks behind dark corners, and secrets are buried deep within the city. But Gretchen Müller, who grew up in the National Socialist Party under the wing of her "uncle" Dolf, has been shielded from that side of society ever since her father traded his life for Dolf's, and Gretchen is his favorite, his pet.
Uncle Dolf is none other than Adolf Hitler. And Gretchen follows his every command.
Until she meets a fearless and handsome young Jewish reporter named Daniel Cohen. Gretchen should despise Daniel, yet she can't stop herself from listening to his story: that her father, the adored Nazi martyr, was actually murdered by an unknown comrade. She also can't help the fierce attraction brewing between them, despite everything she's been taught to believe about Jews.
As Gretchen investigates the very people she's always considered friends, she must decide where her loyalties lie. Will she choose the safety of her former life as a Nazi darling, or will she dare to dig up the truth—even if it could get her and Daniel killed?
From debut author Anne Blankman comes this harrowing and evocative story about an ordinary girl faced with the extraordinary decision to give up everything she's ever believed . . . and to trust her own heart instead.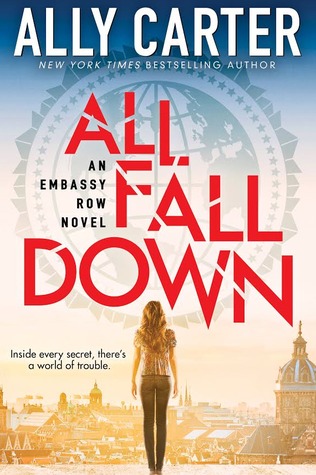 A new series of global proportions — from master of intrigue, NEW YORK TIMES bestselling author Ally Carter.
Grace Blakely is absolutely certain of three things:
1. She is not crazy.
2. Her mother was murdered.
3. Someday she is going to find the killer and make him pay.
As certain as Grace is about these facts, nobody else believes her — so there's no one she can completely trust. Not her grandfather, a powerful ambassador. Not her new friends, who all live on Embassy Row. Not Alexei, the Russian boy next door, who is keeping his eye on Grace for reasons she neither likes nor understands.
Everybody wants Grace to put on a pretty dress and a pretty smile, blocking out all her unpretty thoughts. But they can't control Grace — no more than Grace can control what she knows or what she needs to do. Her past has come back to hunt her . . . and if she doesn't stop it, Grace isn't the only one who will get hurt. Because on Embassy Row, the countries of the world stand like dominoes, and one wrong move can make them all fall down. Continue reading →