You read that right, this month we're reading THREE books for book club!
The Lunar Chronicles are an action-packed series of fairy tale retellings with spaceships and Emperors and plagues and mind control, which all adds up to some of the best YA science fiction we've ever read. The series has been on the library's Top Ten four times in the last year, and with WINTER, the final book releasing on the same day as our book club, we're going to have a Lunar Party!
November 10th, @ 7:15AM!
There will be donuts and heated debates (Thorne versus Kai? Will all the characters survive? Will there be a wedding???) so be ready!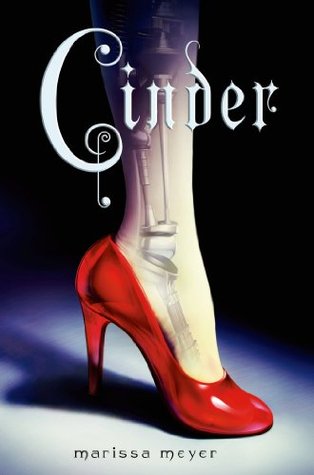 Humans and androids crowd the raucous streets of New Beijing. A deadly plague ravages the population. From space, a ruthless lunar people watch, waiting to make their move. No one knows that Earth's fate hinges on one girl.
Cinder, a gifted mechanic, is a cyborg. She's a second-class citizen with a mysterious past, reviled by her stepmother and blamed for her stepsister's illness. But when her life becomes intertwined with the handsome Prince Kai's, she suddenly finds herself at the center of an intergalactic struggle, and a forbidden attraction. Caught between duty and freedom, loyalty and betrayal, she must uncover secrets about her past in order to protect her world's future.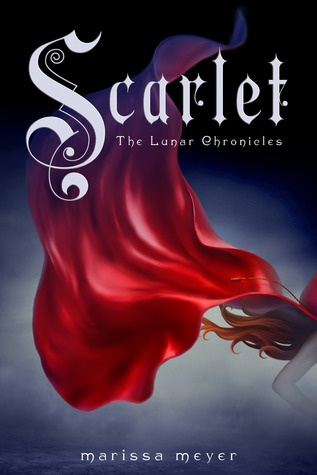 Cinder, the cyborg mechanic, returns in the second thrilling installment of the bestselling Lunar Chronicles. She's trying to break out of prison–even though if she succeeds, she'll be the Commonwealth's most wanted fugitive.
Halfway around the world, Scarlet Benoit's grandmother is missing. It turns out there are many things Scarlet doesn't know about her grandmother or the grave danger she has lived in her whole life. When Scarlet encounters Wolf, a street fighter who may have information as to her grandmother's whereabouts, she is loath to trust this stranger, but is inexplicably drawn to him, and he to her. As Scarlet and Wolf unravel one mystery, they encounter another when they meet Cinder. Now, all of them must stay one step ahead of the vicious Lunar Queen Levana, who will do anything for the handsome Prince Kai to become her husband, her king, her prisoner.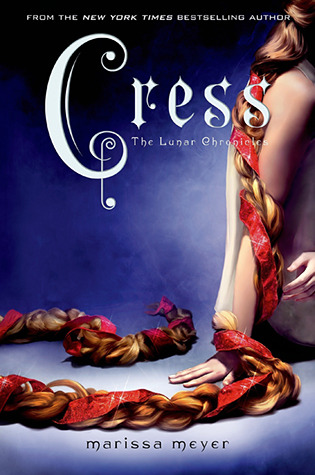 THIS BLURB WAS FULL OF SPOILERS BUT LOOK, ISN'T THE COVER PRETTY?!?
Inspired by Rapunzel, this installment spans the entire world and outerspace, uses six points of view and a twisty action-packed plot to keep you on the edge of your seat.
This series leaves the reader filled with questions–and theories and OTPs and favorite characters.
We have plenty of copies behind the circulation desk for those who haven't read it and want to catch up before Winter comes out!
See you next Tuesday!