I was building up a booklist of murder mysteries when I stumbled on something of a pattern in the world of Young Adult contemporaries…
The popular kids bite it. A lot.
This is what literary critics and academics call a trope–bigger than a cliche, it can be a plot trick, a setup, a narrative structure, a character type, a linguistic idiom in the story. The person who has–supposedly–everything also has a lot of enemies, and in a YA novel's high school that person is usually the Queen Bee.
To name a few more tropes you'll recognize: a Cinderella makeover, Yer a Wizard Harry, instalove, absent parents, and love triangles.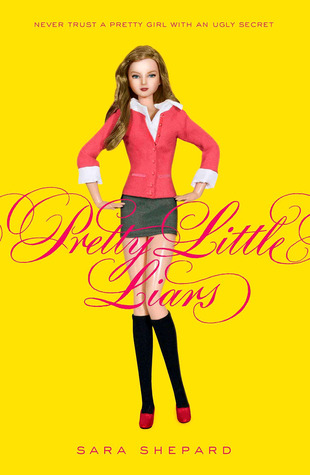 Everyone has something to hide-especially high school juniors Spencer, Aria, Emily and Hanna.
Spencer covets her sister's boyfriend. Aria's fantasizing about her English teacher. Emily's crushing on the new girl at school. Hanna uses some ugly tricks to stay beautiful. But they've all kept an even bigger secret since their friend Alison vanished.
How do I know? Because I know everything about the bad girls they were, the naughty girls they are, and the dirty secrets they've kept. And guess what? I'm telling.
-A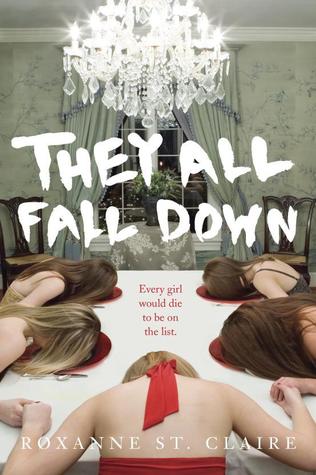 Every year, the lives of ten girls at Vienna High are transformed.
All because of the list.
Kenzie Summerall can't imagine how she's been voted onto a list of the hottest girls in school, but when she lands at number five, her average life becomes dazzling. Doors open to the best parties, new friends surround her, the cutest jock in school is after her.
This is the power of the list. If you're on it, your life changes.
If you're on it this year? Your life ends.
The girls on the list have started to die, one by one. Is it a coincidence? A curse? Or is the list in the hands of a killer?
Time is running out for Kenzie, but she's determined to uncover the deadly secret of the list…before her number's up.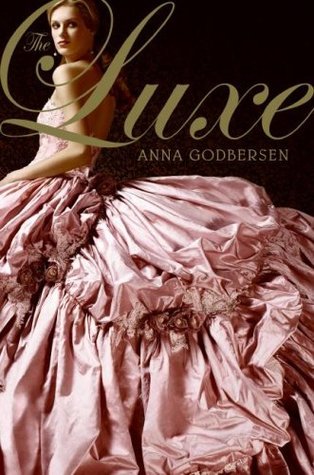 Pretty girls in pretty dresses, partying until dawn. Irresistible boys with mischievous smiles and dangerous intentions. White lies, dark secrets, and scandalous hookups. This is Manhattan, 1899.
Beautiful sisters Elizabeth and Diana Holland rule Manhattan's social scene. Or so it appears. When the girls discover their status among New York City's elite is far from secure, suddenly everyone–from the backstabbing socialite Penelope Hayes, to the debonair bachelor Henry Schoonmaker, to the spiteful maid Lina Broud–threatens Elizabeth's and Diana's golden future.
With the fate of the Hollands resting on her shoulders, Elizabeth must choose between family duty and true love. But when her carriage overturns near the East River, the girl whose glittering life lit up the city's gossip pages is swallowed by the rough current. As all of New York grieves, some begin to wonder whether life at the top proved too much for this ethereal beauty, or if, perhaps, someone wanted to see Manhattan's most celebrated daughter disappear…
In a world of luxury and deception, where appearance matters above everything and breaking the social code means running the risk of being ostracized forever, five teenagers lead dangerously scandalous lives. This thrilling trip to the age of innocence is anything but innocent.
TEN by Gretchen McNeil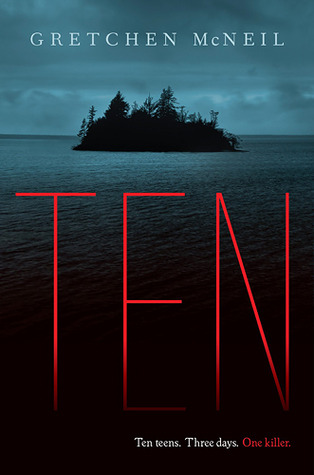 SHHHH!
Don't spread the word!
Three-day weekend. Party at White Rock House on Henry Island.
You do NOT want to miss it.
It was supposed to be the weekend of their lives—an exclusive house party on Henry Island. Best friends Meg and Minnie each have their reasons for being there (which involve T.J., the school's most eligible bachelor) and look forward to three glorious days of boys, booze and fun-filled luxury.
But what they expect is definitely not what they get, and what starts out as fun turns dark and twisted after the discovery of a DVD with a sinister message: Vengeance is mine.
Suddenly people are dying, and with a storm raging, the teens are cut off from the outside world. No electricity, no phones, no internet, and a ferry that isn't scheduled to return for two days. As the deaths become more violent and the teens turn on each other, can Meg find the killer before more people die? Or is the killer closer to her than she could ever imagine?
Five months ago, Valerie Leftman's boyfriend, Nick, opened fire on their school cafeteria. Shot trying to stop him, Valerie inadvertently saved the life of a classmate, but was implicated in the shootings because of the list she helped create. A list of people and things she and Nick hated. The list he used to pick his targets.
Now, after a summer of seclusion, Val is forced to confront her guilt as she returns to school to complete her senior year. Haunted by the memory of the boyfriend she still loves and navigating rocky relationships with her family, former friends and the girl whose life she saved, Val must come to grips with the tragedy that took place and her role in it, in order to make amends and move on with her life.
Str-S-d: I'll begin with Lucy. She is definitely first on the list. You can't believe how it feels to be in the cafeteria and turn around and there she is staring at me like I'm some disgusting bug or vermin. Does she really think I want to be this way? I hate you, Lucy. I really hate you. You are my #1 pick. I wish you were dead
The day after anonymous blogger Str-S-d wishes the popular girl would die, Lucy vanishes. The students of Soundview High are scared and worried. Especially frightened and wracked with guilt is Madison Archer, Lucy's friend and the last person to see her the night she disappeared.
As days pass with no sign of the missing girl, even the attention of Tyler, an attractive new student, is not enough to distract Madison from her growing sense of foreboding. When two more popular students disappear after their names are mentioned on Str-S-d's blog, the residents of Soundview panic.
Meanwhile, Madison receives anonymous notes warning that she could be next. Desperate to solve the mystery before anyone else disappears, Madison turns to Tyler, but can she trust him when it becomes clear that he knows more than he's sharing?
The clock is ticking. Madison must uncover the truth behind the mysterious disappearances . . . before her name appears in Str-S-d's blog.
Kyle Kirby has planned a cruel and unusual revenge on Cass McBride, the most popular girl in school, for the death of his brother David. He digs a hole. Drugs Cass. Kidnaps her. Puts her in a box-underground. He buries her alive. But Kyle makes a fatal error: Cass knows the power of words. She uses fear as her weapon to keep her nemesis talking – and to keep herself breathing during the most harrowing 48 hours of her life.