Only four more weeks until the end of the school year! One more month and then it's summer. Here are the most popular check outs for April.
10. DUMPLIN' by Julie Murphy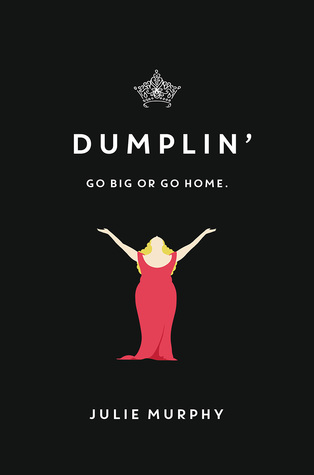 Self-proclaimed fat girl Willowdean Dickson (dubbed "Dumplin'" by her former beauty queen mom) has always been at home in her own skin. Her thoughts on having the ultimate bikini body? Put a bikini on your body. With her all-American beauty best friend, Ellen, by her side, things have always worked…until Will takes a job at Harpy's, the local fast-food joint. There she meets Private School Bo, a hot former jock. Will isn't surprised to find herself attracted to Bo. But she is surprised when he seems to like her back.
Instead of finding new heights of self-assurance in her relationship with Bo, Will starts to doubt herself. So she sets out to take back her confidence by doing the most horrifying thing she can imagine: entering the Miss Clover City beauty pageant—along with several other unlikely candidates—to show the world that she deserves to be up there as much as any twiggy girl does. Along the way, she'll shock the hell out of Clover City—and maybe herself most of all.
In December of 1938, a chemist in a German laboratory made a shocking discovery: When placed next to radioactive material, a Uranium atom split in two. That simple discovery launched a scientific race that spanned 3 continents. In Great Britain and the United States, Soviet spies worked their way into the scientific community; in Norway, a commando force slipped behind enemy lines to attack German heavy-water manufacturing; and deep in the desert, one brilliant group of scientists was hidden away at a remote site at Los Alamos. This is the story of the plotting, the risk-taking, the deceit, and genius that created the world's most formidable weapon. This is the story of the atomic bomb.
Seventeen-year-old Cassie is a natural at reading people. Piecing together the tiniest details, she can tell you who you are and what you want. But it's not a skill that she's ever taken seriously. That is, until the FBI come knocking: they've begun a classified program that uses exceptional teenagers to crack infamous cold cases, and they need Cassie.
What Cassie doesn't realize is that there's more at risk than a few unsolved homicides—especially when she's sent to live with a group of teens whose gifts are as unusual as her own. Sarcastic, privileged Michael has a knack for reading emotions, which he uses to get inside Cassie's head—and under her skin. Brooding Dean shares Cassie's gift for profiling, but keeps her at arm's length.
Soon, it becomes clear that no one in the Naturals program is what they seem. And when a new killer strikes, danger looms closer than Cassie could ever have imagined. Caught in a lethal game of cat and mouse with a killer, the Naturals are going to have to use all of their gifts just to survive. Continue reading →