Some people wish they were born in another century–personally, I'd miss indoor plumbing. Until we develop time travel, books can take us through time anywhere we want.
We've picked some amazing historicals for this Hidden Gems segment! From the rise of Genghis Khan to nun assassins to thrilling WWII stories, this book list covers almost everything.
TEMPLAR by Jordan Mechner, Illustrated by LeUyen Pham & Alex Puvilland
Martin is one of a handful of Templar Knights to escape when the king of France and the pope conspire to destroy the noble order. The pope and king aim to frame the Templars for heresy, execute all of them, and make off with their legendary treasure. That's the plan, anyway, but Martin and several other surviving knights mount a counter-campaign to regain the lost treasure of the Knights Templar.
A thirteen-year-old Welsh boy enters a man's world in the mining pits; an American law student rejected by love finds a surprising new career in Woodrow Wilson's White House; a housekeeper for the aristocratic Fitzherberts takes a fateful step above her station, while Lady Maud Fitzherbert herself crosses deep into forbidden territory when she falls in love with a German spy; and two orphaned Russian brothers embark on radically different paths when their plan to emigrate to America falls afoul of war, conscription, and revolution.
From the dirt and danger of a coal mine to the glittering chandeliers of a palace, from the corridors of power to the bedrooms of the mighty, Fall of Giants takes readers into the inextricably entangled fates of five families-and into a century that we thought we knew, but that now will never seem the same again.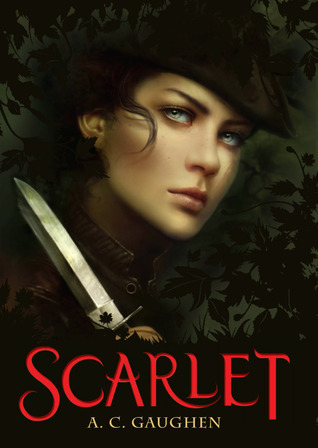 Many readers know the tale of Robin Hood, but they will be swept away by this new version full of action, secrets, and romance.
Posing as one of Robin Hood's thieves to avoid the wrath of the evil Thief Taker Lord Gisbourne, Scarlet has kept her identity secret from all of Nottinghamshire. Only the Hood and his band know the truth: the agile thief posing as a whip of a boy is actually a fearless young woman with a secret past. Helping the people of Nottingham outwit the corrupt Sheriff of Nottingham could cost Scarlet her life as Gisbourne closes in.
It's only her fierce loyalty to Robin—whose quick smiles and sharp temper have the rare power to unsettle her—that keeps Scarlet going and makes this fight worth dying for.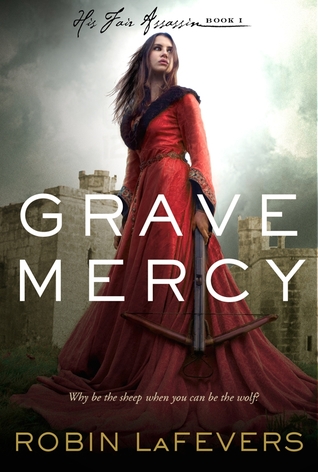 Why be the sheep, when you can be the wolf?
Seventeen-year-old Ismae escapes from the brutality of an arranged marriage into the sanctuary of the convent of St. Mortain, where the sisters still serve the gods of old. Here she learns that the god of Death Himself has blessed her with dangerous gifts—and a violent destiny. If she chooses to stay at the convent, she will be trained as an assassin and serve as a handmaiden to Death. To claim her new life, she must destroy the lives of others.
Ismae's most important assignment takes her straight into the high court of Brittany—where she finds herself woefully under prepared—not only for the deadly games of intrigue and treason, but for the impossible choices she must make. For how can she deliver Death's vengeance upon a target who, against her will, has stolen her heart?