Thieves. Mafia bosses. Drug lords. Outlaws. Mob lawyers.
All the way back to the tales of Robin Hood, we've loved stories about thieves and the criminal underworld–whether the characters have a heart of gold or not. Here are the best books from our collection that fit the bill!
Vince Luca is just like any other high school guy. His best friend, Alex, is trying to score vicariously through him; his brother is a giant pain; and his father keeps bugging him to get motivated. There is just one thing that really sets him apart for other kidshis father happens to be the head of a powerful crime organization. Needless to say, while Vince's family's connections can be handy for certain things-like when teachers are afraid to give him a bad grade as they can put a serious crimp in his dating life. How is he supposed to explain to a girl what his father does for a living? But when Vince finally meets one who seems to be worth the trouble, her family turns out to be the biggest problem of all. Because her father is an FBI agent-the one who wants to put his father away for good.
More than thirty years ago, a classic was born. A searing novel of the Mafia underworld, The Godfather introduced readers to the first family of American crime fiction, the Corleones, and the powerful legacy of tradition, blood, and honor that was passed on from father to son. With its themes of the seduction of power, the pitfalls of greed, and family allegiance, it resonated with millions of readers across the world—and became the definitive novel of the virile, violent subculture that remains steeped in intrigue, in controversy, and in our collective consciousness.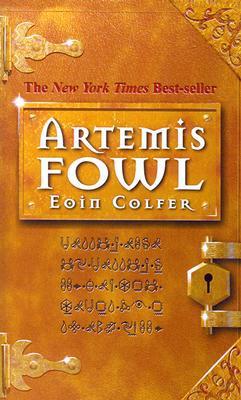 Twelve-year-old Artemis Fowl is a millionaire, a genius—and, above all, a criminal mastermind. But even Artemis doesn't know what he's taken on when he kidnaps a fairy, Captain Holly Short of the LEPrecon Unit. These aren't the fairies of bedtime stories; these fairies are armed and dangerous. Artemis thinks he has them right where he wants them…but then they stop playing by the rules.