Since the end of the year is fast approaching, no more books are allowed to be checked out! Which means May's top ten is only the first 20 days, instead of the whole month, but y'll checked out quite a lot of books in that short time.
There are a ton of new books we've never seen on this list before–many of which came from our last book order in April!
For Cleo Berry, the people dying of the Spanish Influenza in cities like New York and Philadelphia may as well be in another country–that's how far away they feel from the safety of Portland, Oregon. And then cases start being reported in the Pacific Northwest. Schools, churches, and theaters shut down. The entire city is thrust into survival mode–and into a panic. Headstrong and foolish, seventeen-year-old Cleo is determined to ride out the pandemic in the comfort of her own home, rather than in her quarantined boarding school dorms. But when the Red Cross pleads for volunteers, she can't ignore the call. As Cleo struggles to navigate the world around her, she is surprised by how much she finds herself caring about near-strangers. Strangers like Edmund, a handsome medical student and war vet. Strangers who could be gone tomorrow. And as the bodies begin to pile up, Cleo can't help but wonder: when will her own luck run out?
Riveting and well-researched, A Death-Struck Year is based on the real-life pandemic considered the most devastating in recorded world history. Readers will be captured by the suspenseful storytelling and the lingering questions of: what would I do for a neighbor? At what risk to myself?
An afterword explains the Spanish flu phenomenon, placing it within the historical context of the early 20th century. Source notes are extensive and interesting.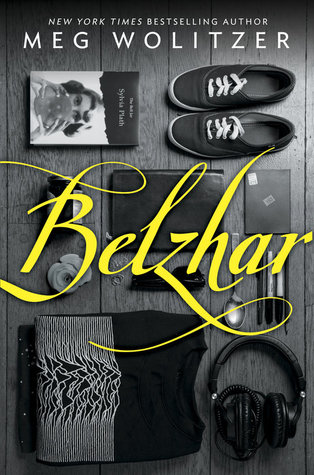 If life were fair, Jam Gallahue would still be  at home in New Jersey with her sweet British  boyfriend, Reeve Maxfield. She'd be watching  old comedy sketches with him. She'd be kissing  him in the library stacks.
She certainly wouldn't be at The Wooden Barn, a therapeutic boarding school in rural Vermont, living with a weird roommate, and signed up for an exclusive, mysterious class called Special Topics in English.
But life isn't fair, and Reeve Maxfield is dead.
Until a journal-writing assignment leads Jam to Belzhar, where the untainted past is restored, and Jam can feel Reeve's arms around her once again. But there are hidden truths on Jam's path to reclaim her loss.
From New York Times bestselling author Meg Wolitzer comes a breathtaking and surprising story about first love, deep sorrow, and the power of acceptance. Continue reading →