We love a good mystery! Many of our favorites are spy novels, filled with lies, secrets, and conspiracies!
CHERUB agents are highly trained, extremely talented–and all under the age of seventeen. For official purposes, these agents do not exist. They are sent out on missions to spy on terrorists, hack into crucial documents, and gather intel on global threats–all without gadgets or weapons. It is an exceptionally dangerous job, but these agents have one crucial advantage: adults never suspect that teens are spying on them. James is the latest CHERUB recruit. He's a bit of a troublemaker, but he's also brilliant. And CHERUB needs him. James has no idea what to expect, but he's out of options. Before he can start in the field he must first survive one hundred grueling days of basic training, where even the toughest recruits don't make it to the end….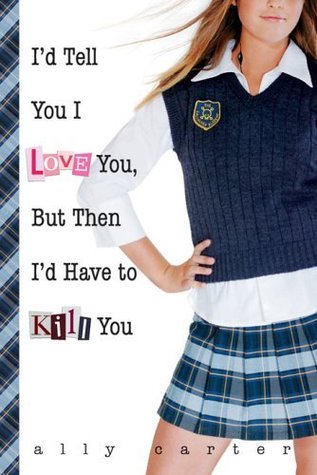 Cammie Morgan is a student at the Gallagher Academy for Exceptional Young Women, a fairly typical all-girls school-that is, if every school taught advanced martial arts in PE and the latest in chemical warfare in science, and students received extra credit for breaking CIA codes in computer class. The Gallagher Academy might claim to be a school for geniuses but it's really a school for spies. Even though Cammie is fluent in fourteen languages and capable of killing a man in seven different ways, she has no idea what to do when she meets an ordinary boy who thinks she's an ordinary girl. Sure, she can tap his phone, hack into his computer, or track him through town with the skill of a real "pavement artist"-but can she maneuver a relationship with someone who can never know the truth about her?
Cammie Morgan may be an elite spy-in-training, but in her sophomore year, she's on her most dangerous mission–falling in love. Continue reading →